Sunset at the Dock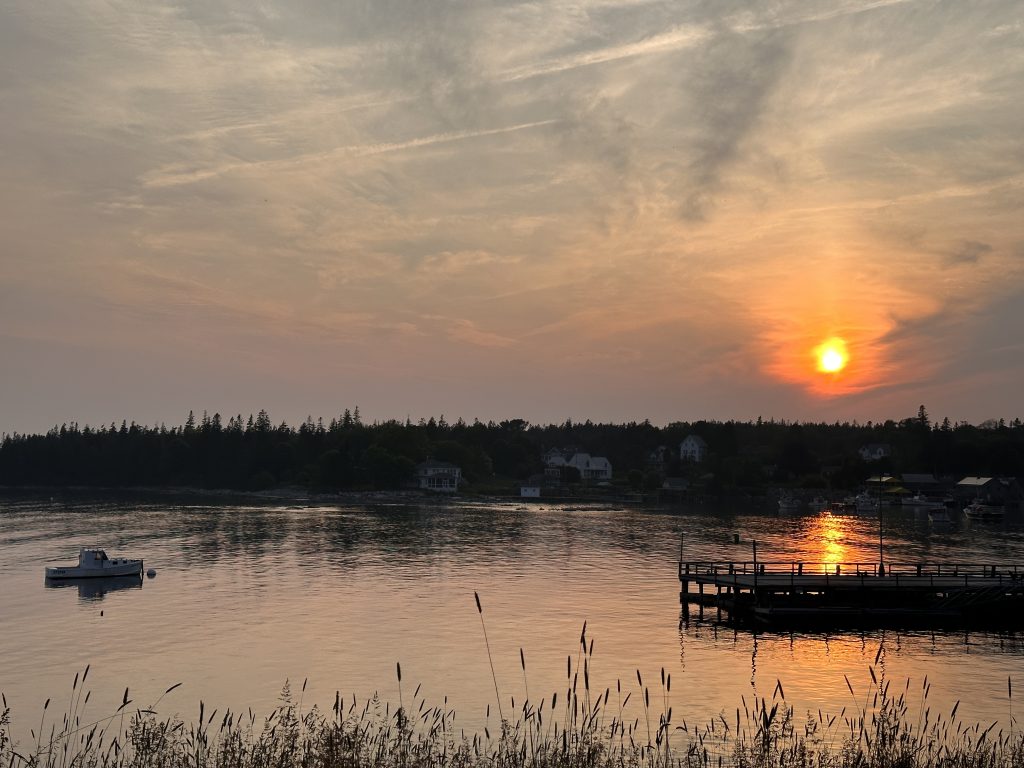 Yesterday was a mostly clouds day and while I got some photos while running around, visiting some small port towns, none were spectacular. At the end of the day, I suggested we go for a ride to see the sunsets in the coves around us. I found this one just at sunset with the dock and the boats in for the night. My fave.
---
Quote of the day: "Pleasure can be supported by an illusion; but happiness rests upon truth." – Nicolas Chamfort
---
Daily Photo Challenge Tuesday: Nature
Lupines in Bloom: The lupines are in bloom everywhere, as are lilacs, flags and other flowers that are way past bloom in the mid-Atlantic. I'm really enjoying seeing them again. The purple of the lupines is my favorite color (as are most of the lilacs) which doesn't hurt. These were taken behind the museum at the Somesville Bridge.