Dirt Road Winding into the Woods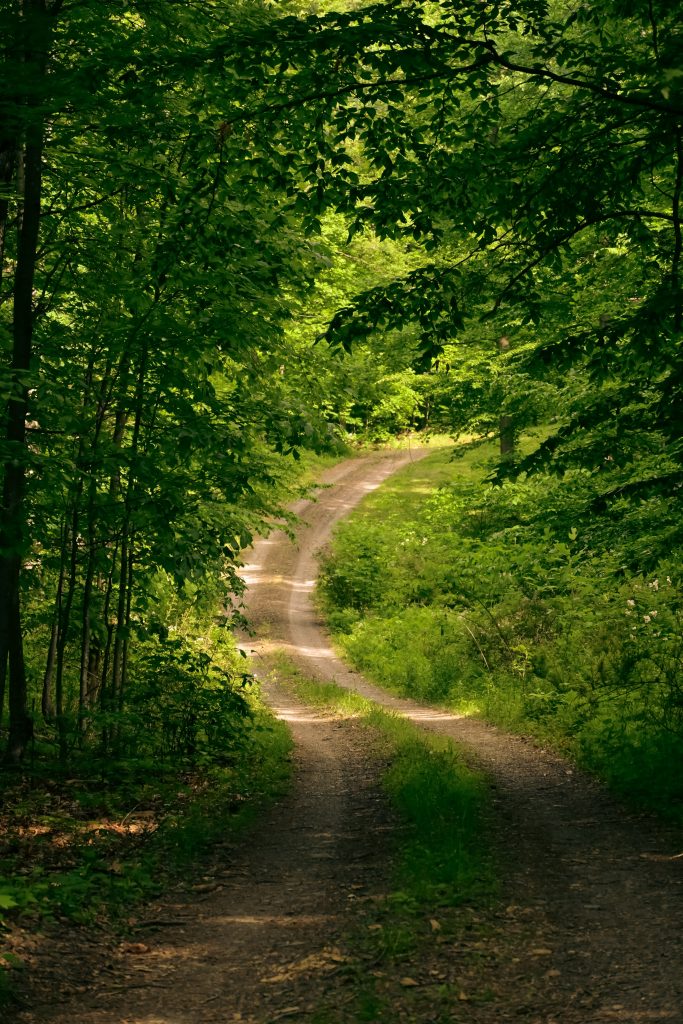 The last time I was at my father-in-law's home, I took a long walk while my wife did some work with him. He lives in the back woods of central Pennsylvania and there are plenty of "back roads" that lead to cabins and sometimes into a field. I saw this one winding up through the woods and loved how it just seemed to meander up into the trees.
---
Quote of the day: "Let your mind wander in simplicity, blend your spirit with the vastness, follow along with things the way they are." – Chuang Tzu
---
Friends of Photoblog Daily Photo Challenge
Tuesday: Nature
Lily Pads on the Pond:This photo was taken at a local winery. I don't know of too many lily ponds in our area. I am unsure why but most seem to be just plain. I love to see the small white flower amongst the green and hear the frogs.