Vacation Trip to West Virginia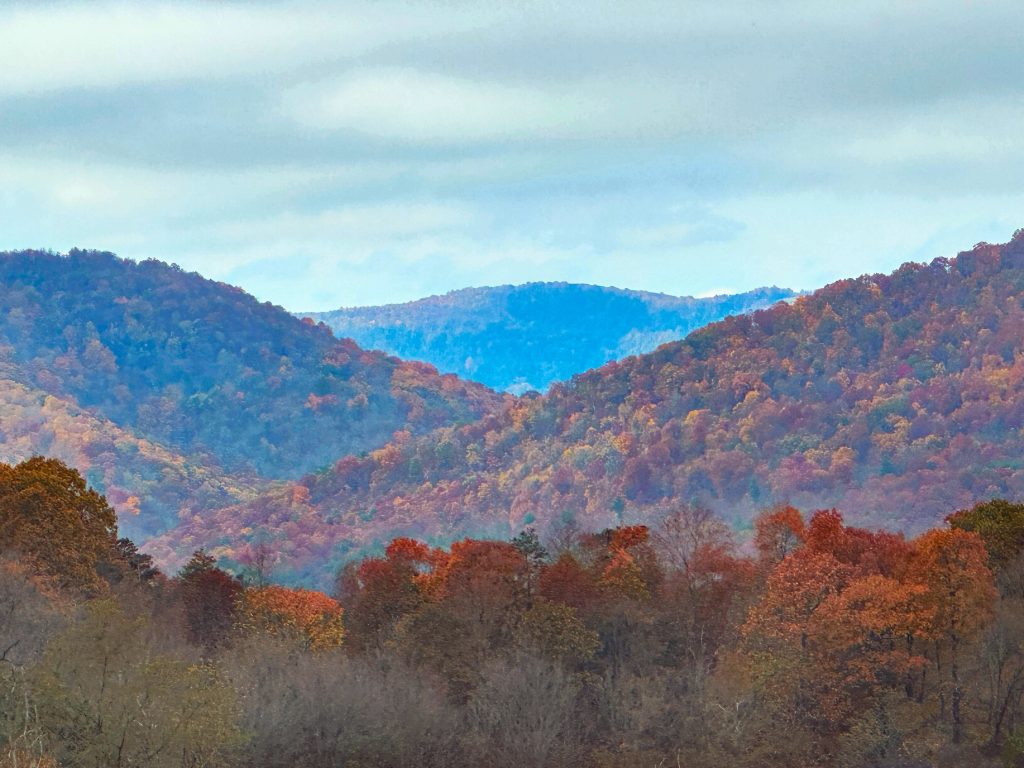 We left with some friends for a trip to West Virginia. We had some ideas and saw some cool sites – but it was late fall and the beauty was breathtaking. This above photo was taken on the way to West Virginia. The colors in the mountains in Maryland were spectacular.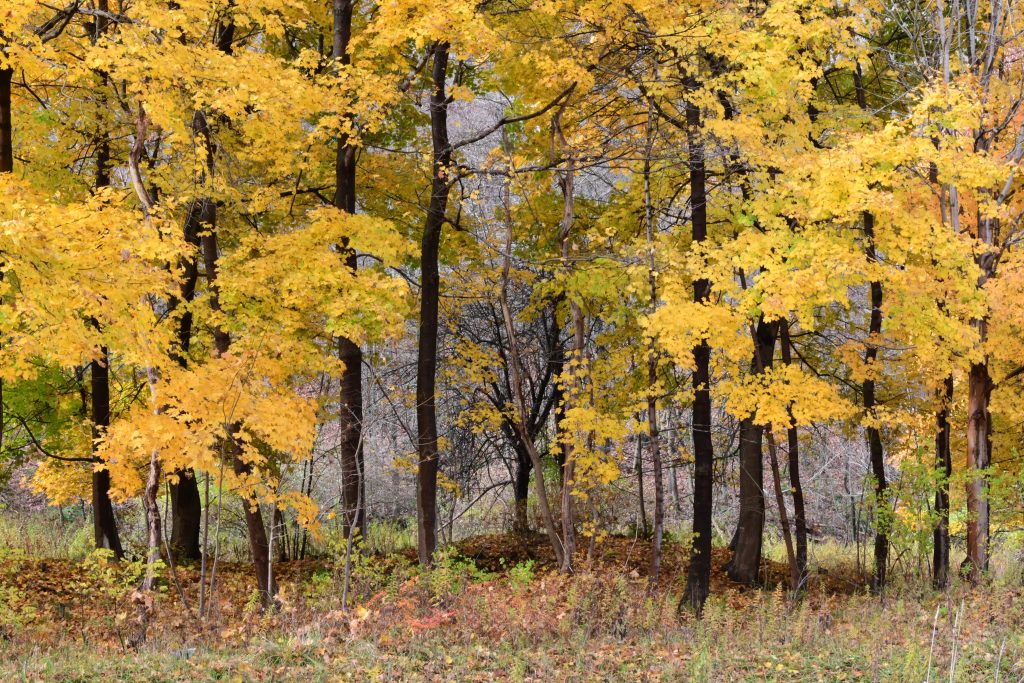 I caught this photo while we were in Oakland, Maryland on a day trip to see the sights. It was across from the Garrett County Lighthouse. The misty wood made the yellows just stand out. I almost got left behind by my friends and wife, but I managed to catch up.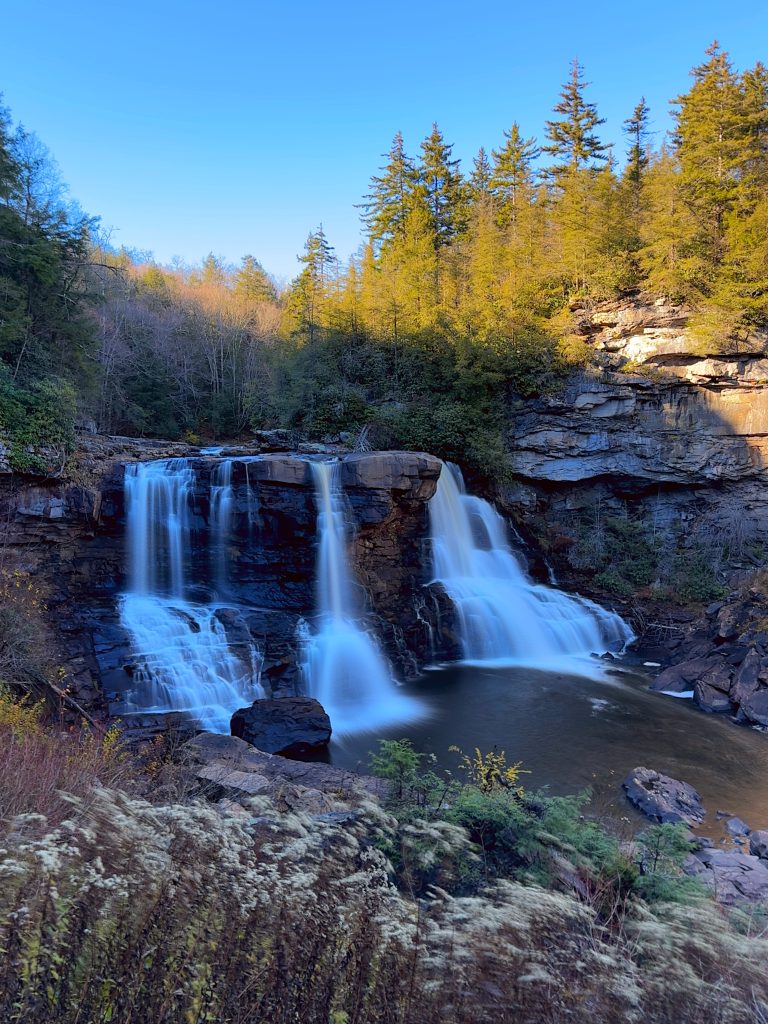 Blackwater Falls is in Blackwater Falls State Park in West Virginia. There is an easy way to see these falls. There are stairs (that are seemingly endless to us older folk) that will take you to an observation platform next to the falls (just to the left of this photo). I used a long exposure to try to get the misty texture to the water.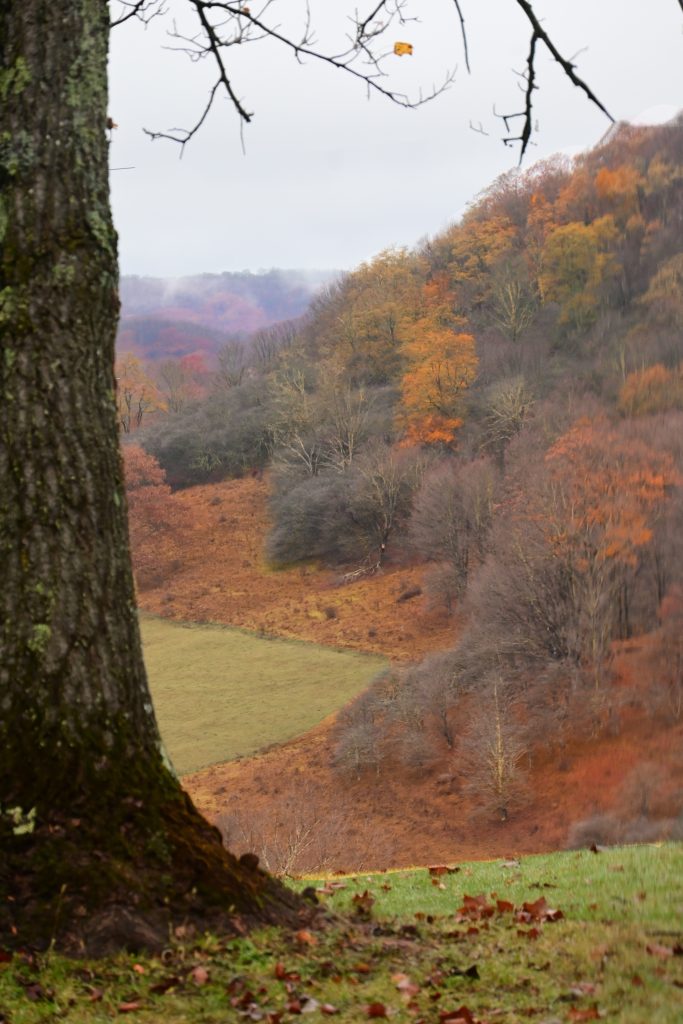 Another travel day – we experienced true "back roads" – trying to venture onto one lane roads (where we had a close encounter with, not one, but two trucks hauling cattle trailers). The colors were remarkable in the muted, rainy weather. The experiences will not be forgotten and the scenery was VERY rural.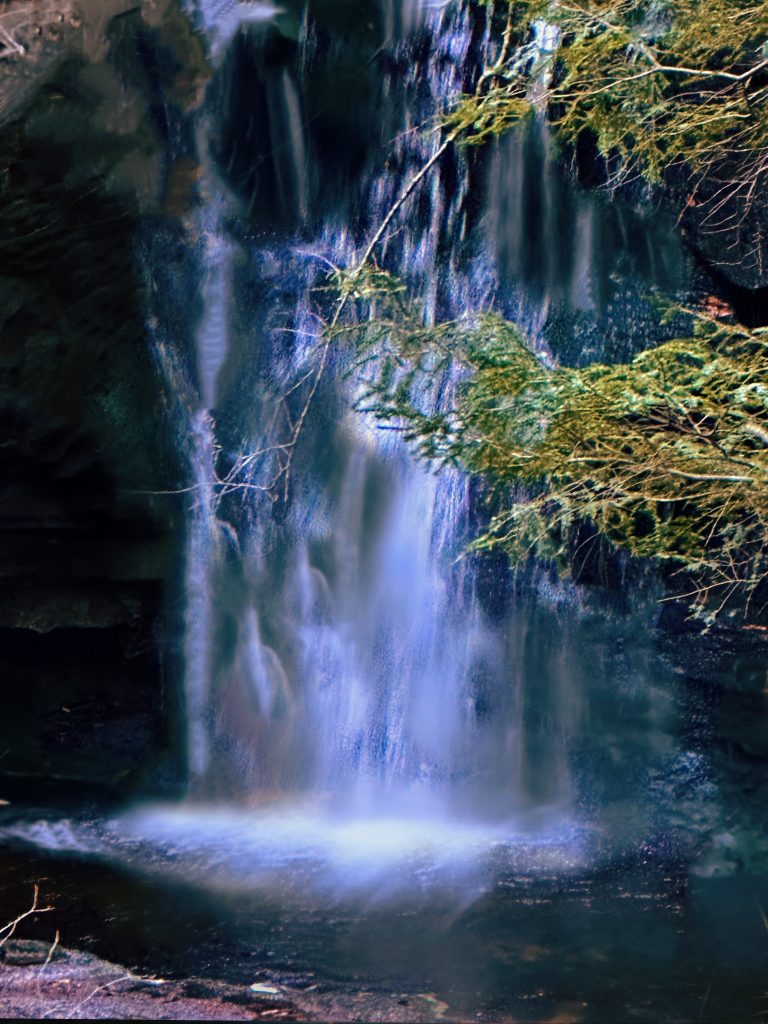 This shot was taken on our last full day of vacation. We decided to catch up on all the shopping we missed and the, at the end of the day, catch three areas of Blackwater Falls park that we hadn't seen. This is the last photo I took. It is of Elakala Falls. A scary climb (ask our wives) but worth the shot.