Autumn view down into the valley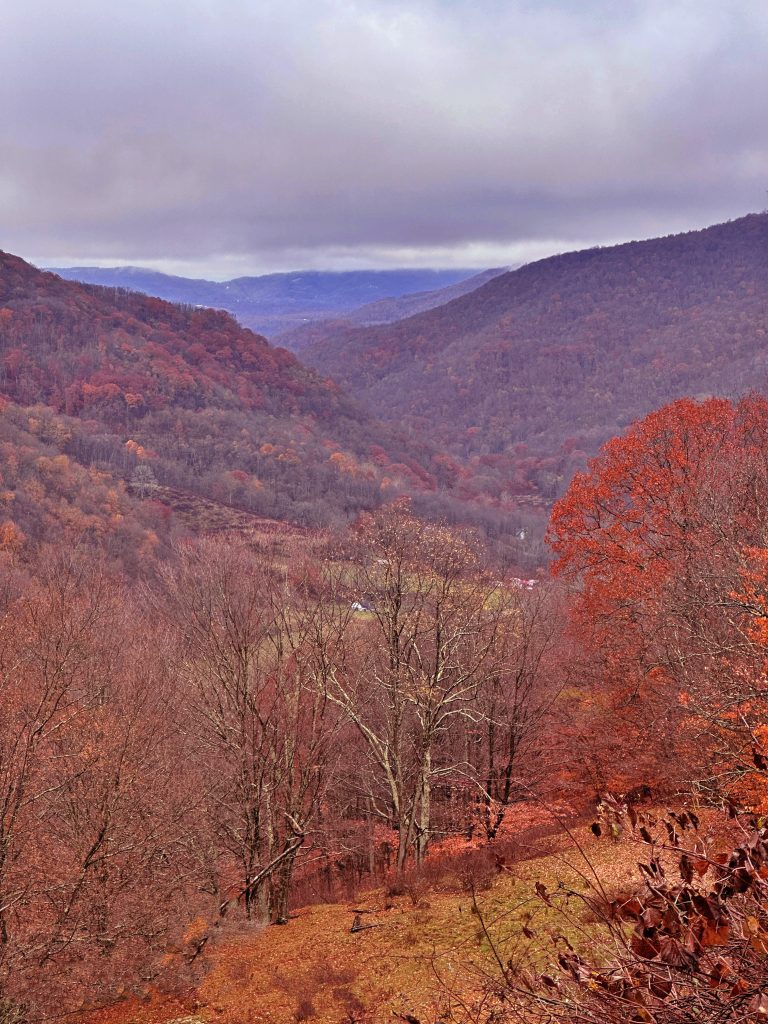 Getting this photo  almost cost us quite a bit on our vacation. We were on a one-lane road but the scene was outstanding  (as you can see). However, when two truck pulling trailers came up behind us while were stopped, it got a little tense.  The honked their horns and managed to make it around us – but my friends almost left me behind to let them around.  It would have been worth it.
---
Quote of the day: "Stop running away from your problems because that only increases the distance from the solution. Make it right today, tomorrow is too late." – Unknown
---
Friends of Photoblog Challenge of the day photo:
Shapes and Shadows: Just a lampshade – from another perspective.