Autumn colors down by the creek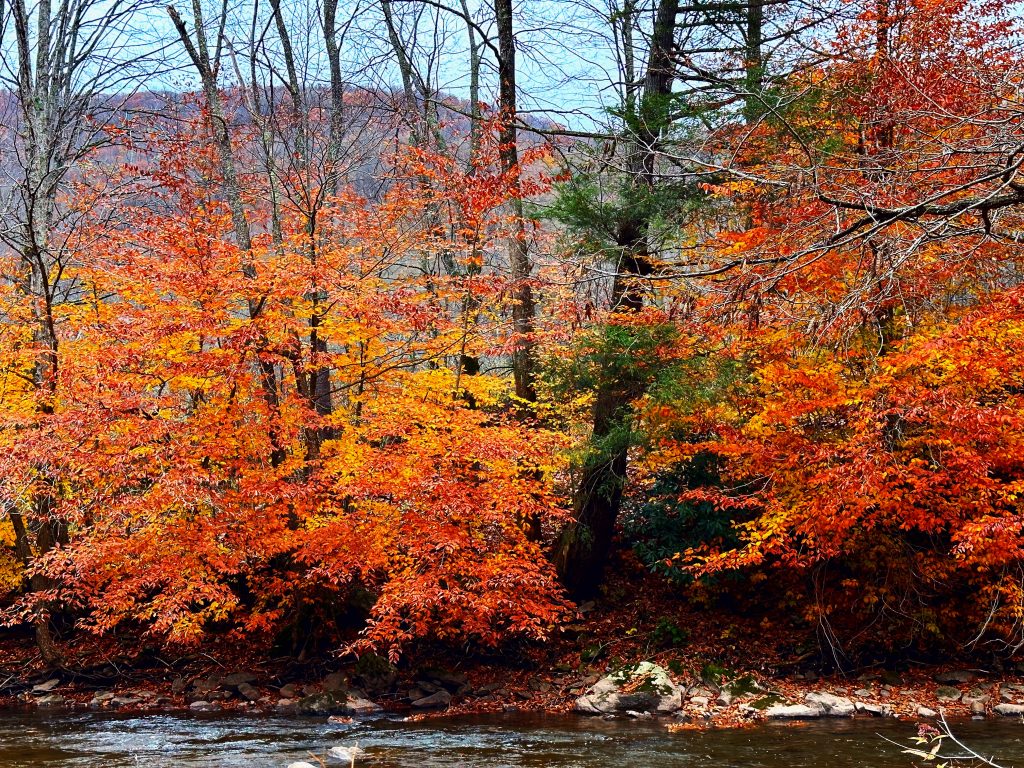 A bit ago, we were driving down a country road when we found a pull-off. We pulled off for a little look and I found this view down off the road. The lower colors were bright and contrasted with the higher bare branches and the hills in the distance.
---
Quote of the day: "Heaven is gained or lost not by dramatic deeds, but by the simple of acts of daily living." – Alan Cohen
---
Friends of Photoblog Daily Challenge
Sunday: Nature
Backyard colors of fall: This photo is pulled from my archive. This was taken years ago in northern Pennsylvania.