Trees and jet trails through a foggy sunrise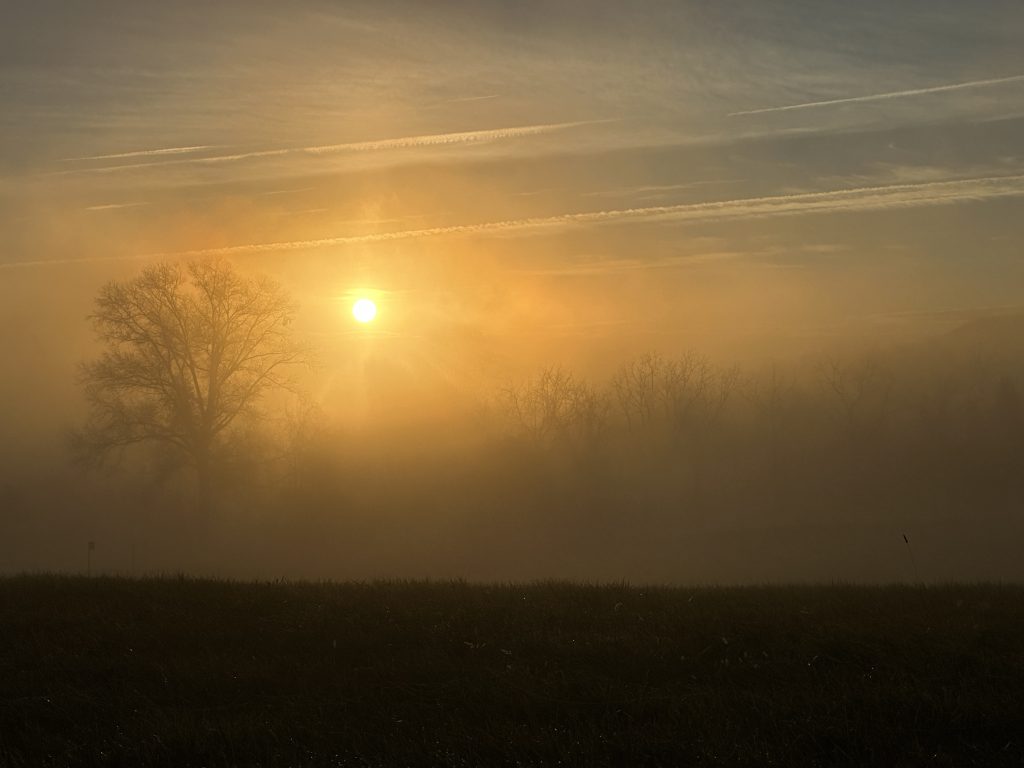 Foggy mornings can produce such wonderful scenes. In my case, it happens none too often and I snap photos as much as I can, when they occur.  This one was from a couple of weeks ago, taken across a field to the tree line.
---
Quote of the day: "Going nowhere faster will not get you somewhere." – Alan Cohen
---
Friends of Photoblog Daily Photo Challenge
Monday: People and Portraits
An old friend doing what he loved – looking cool and tough. He's gone now, but he was a good friend and will always be remembered.