Little flash of red behind the trees at sunset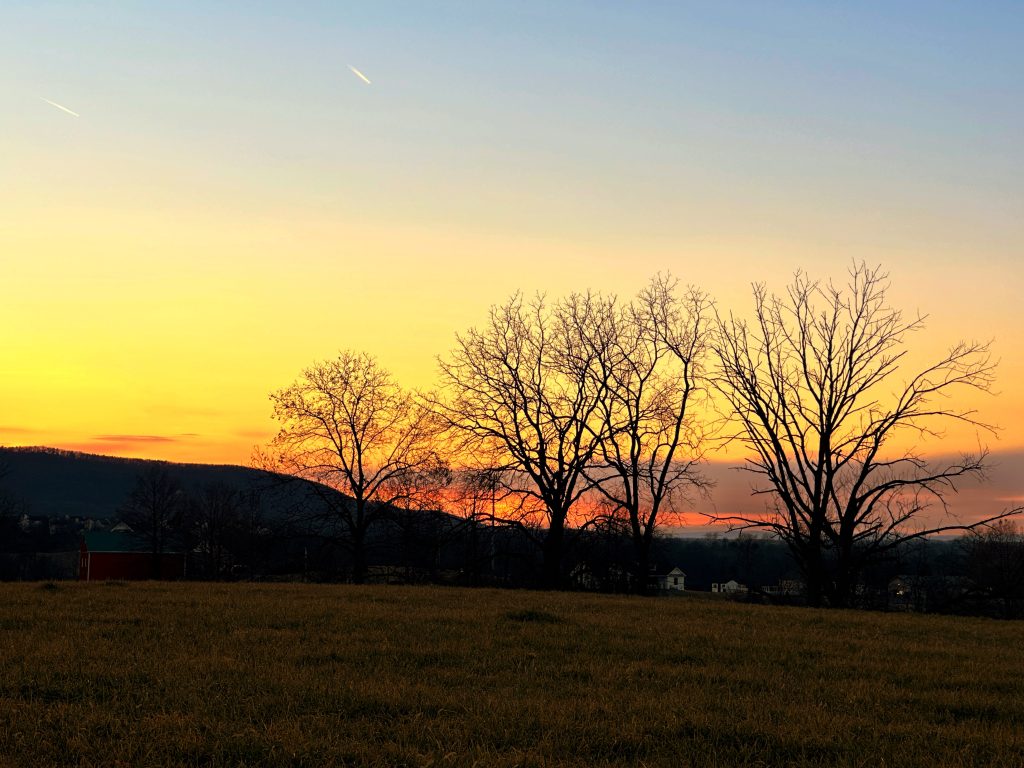 The other evening, the sky was (almost) too clear to get any good photos. I paused then I saw what I thought looked like a distant ocean of clouds behind the trees. Then I saw the red sun-dog flashing there, almost hidden. Always look for the hidden gems.
---
Quote of the day: "At some point your candle will go out, so make use of the light." – Shaun Hick
---
Friends of Photoblog Daily Photo Challenge
Friday: Another View
Is it a bull's eye maple?