Just before dawn on Christmas morning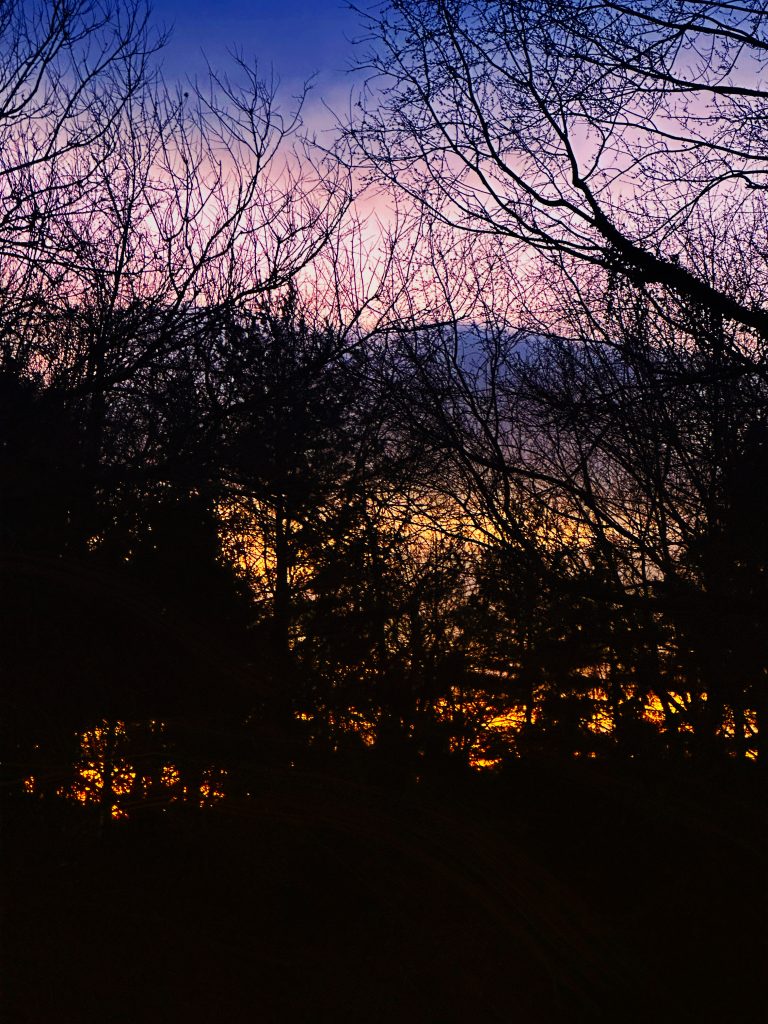 I always wake up early – even on holiday or when I'm sick (or both, in this case).  I was up before dawn on Christmas morning and tried to get photos of the sky from my back window.  In spring and summer, you cannot see the sky to the horizon due to the foliage, but in late fall and winter – you can see the early colors of the day.  It was COLD, so I didn't venture out, but did get a nice view from the window.  Happy Holidays, all.
---
Quote of the day: "Don't take anything personally. Nothing other people do is because of you. It is because of themselves." – Don Miguel Ruiz
---
Friends of Photoblog Daily Photo Challenge
Monday: People and Portraits
The star has arrived on set – this was taken at a local High School for their musical production. She is grown now, married with children. Those were fun times.