Morning fog so thick you can barely see the trees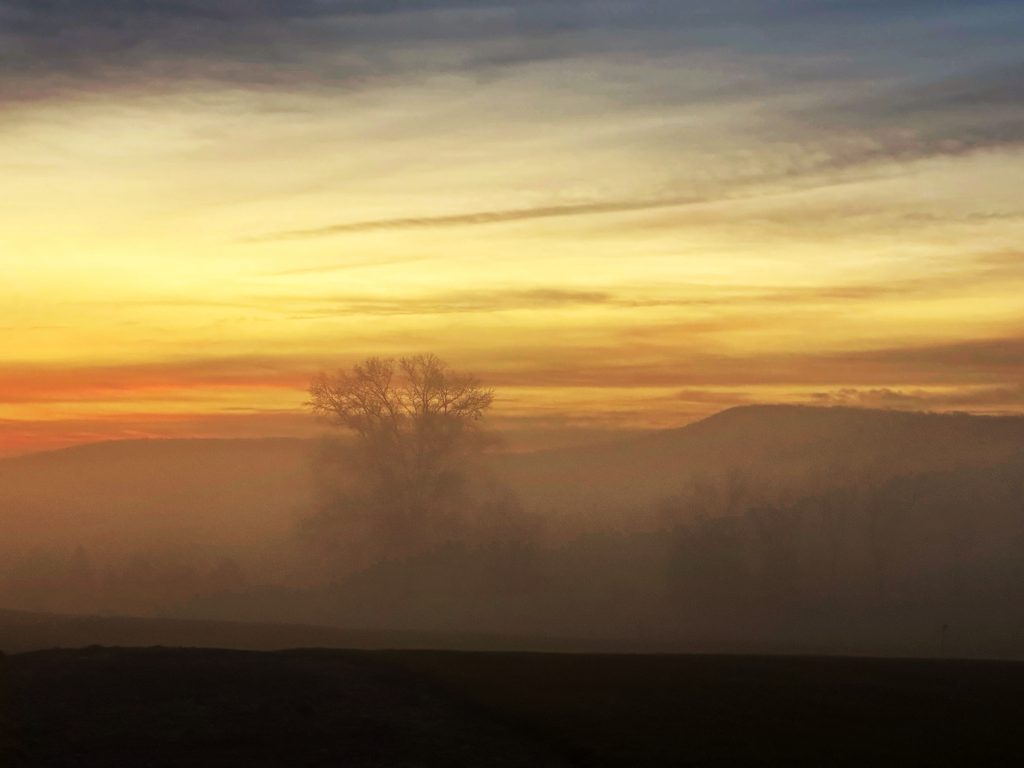 The fog was very thick yesterday a few days ago and and I tried my best to represent just how thick with this photo.  The sky was trying to show a sunrise, but the ground fog was so think you could barely see the trees or the hills.  I still thought it was pretty.
---
Quote of the day: "Old ways won't open new doors." – Unknown
---
Friends of Photoblog Daily Photo Challenge
Friday: Indoors
A store in transition – taken a number of years ago – this was in a local city – where a store front had been vacant for awhile and a new tenant was trying to make it work.