Reaching up into the sunrise sky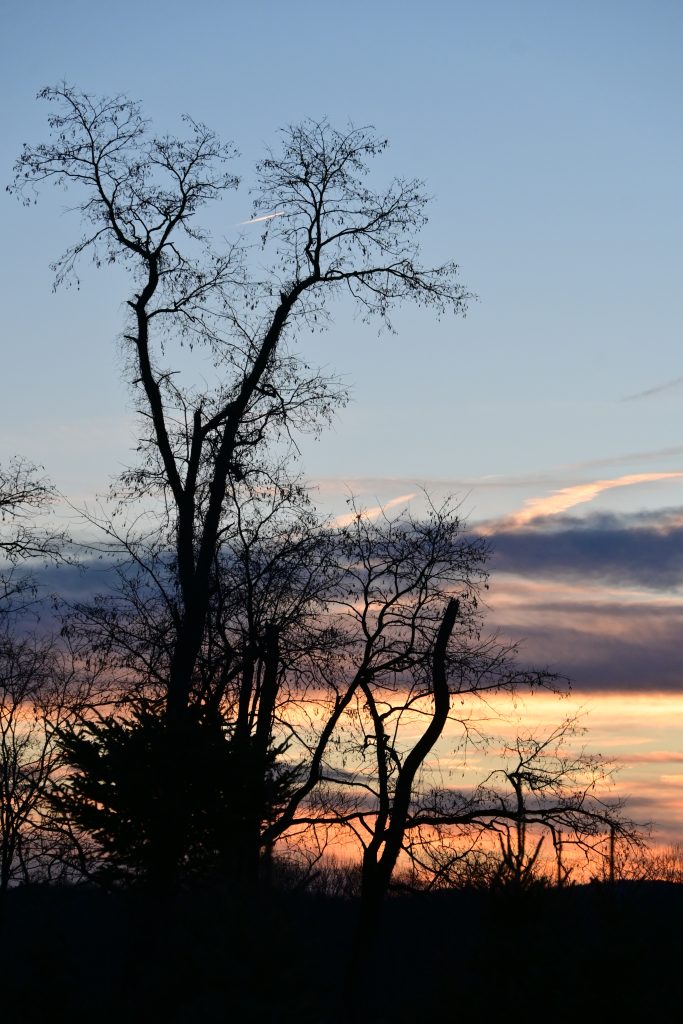 Perhaps not as spectacular as some mornings (and we've had more than our share, this year) – the sky was subtle with color – almost calming. The bands of clouds just above the horizon, the thin bands of orange – you knew the sunrise was coming. The trees seemed to be reaching for the sunrise.
---
Quote of the day: "Ultimately a genuine leader is not a searcher for consensus but a molder of consensus." – Martin Luther King Jr.
---
Friends of Photoblog Daily Photo Challenge
Tuesday: Nature
Flower after a Gentle Rain