Afternoon sky over the fields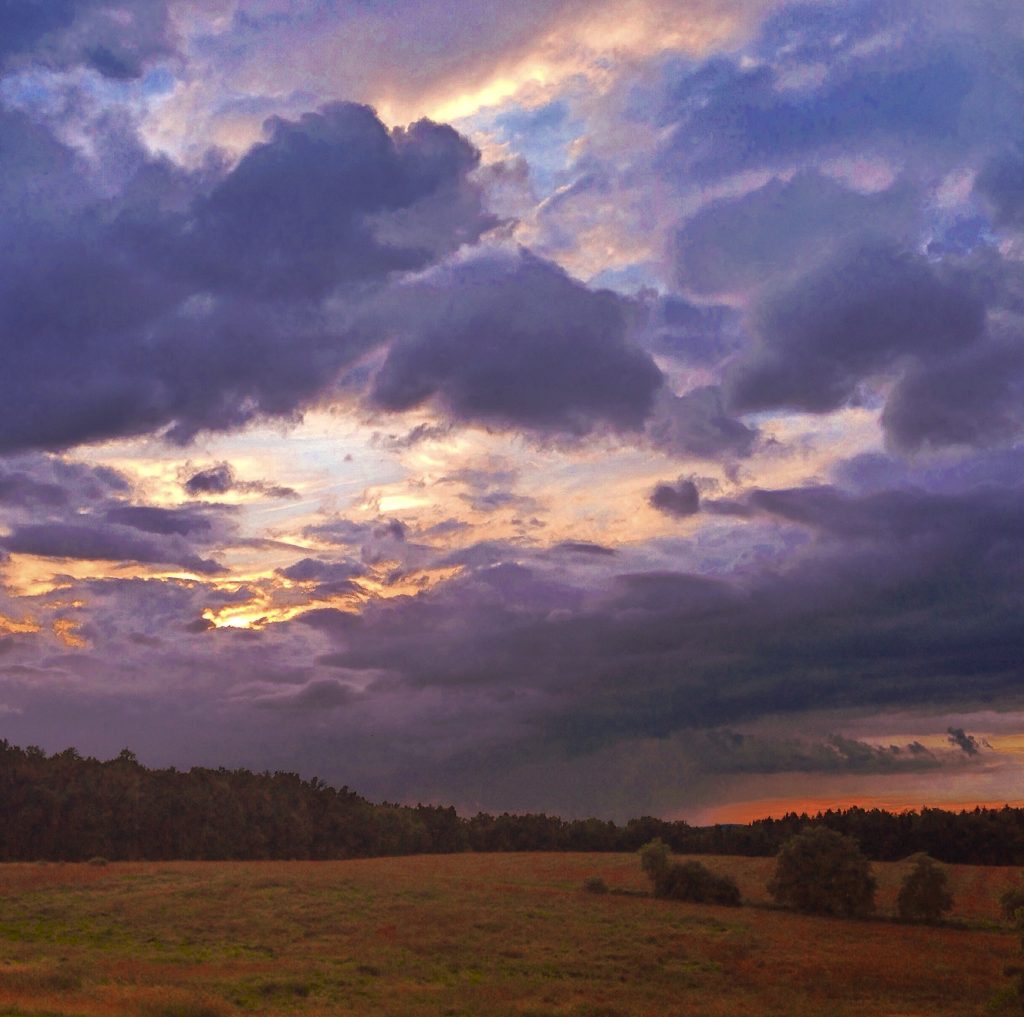 I drove along a country road, by a country church when I saw the clouds forming some wonderful colors. I pulled into their parking lot and looked over the fields behind the church. These fields on these hills were welcoming the setting sun and the colors it lent to the clouds. A nice ending to the day.
---
Quote of the day: "Sunsets are loved because they vanish. Flowers are loved because they go." – Ray Bradbury
---
Friends of Photoblog Daily Photo Challenge
Wednesday: Macro / Closeup
Tiny cluster of flowers: I shot this last evening at our local greenhouse and flower shop. The spring flowers are all blooming (to be truthful, they ALWAYS have blooming flowers) – but this grouping caught my eye because of the color (purple, my favorite) and the nice contrast with the greenery.