At the edge of the field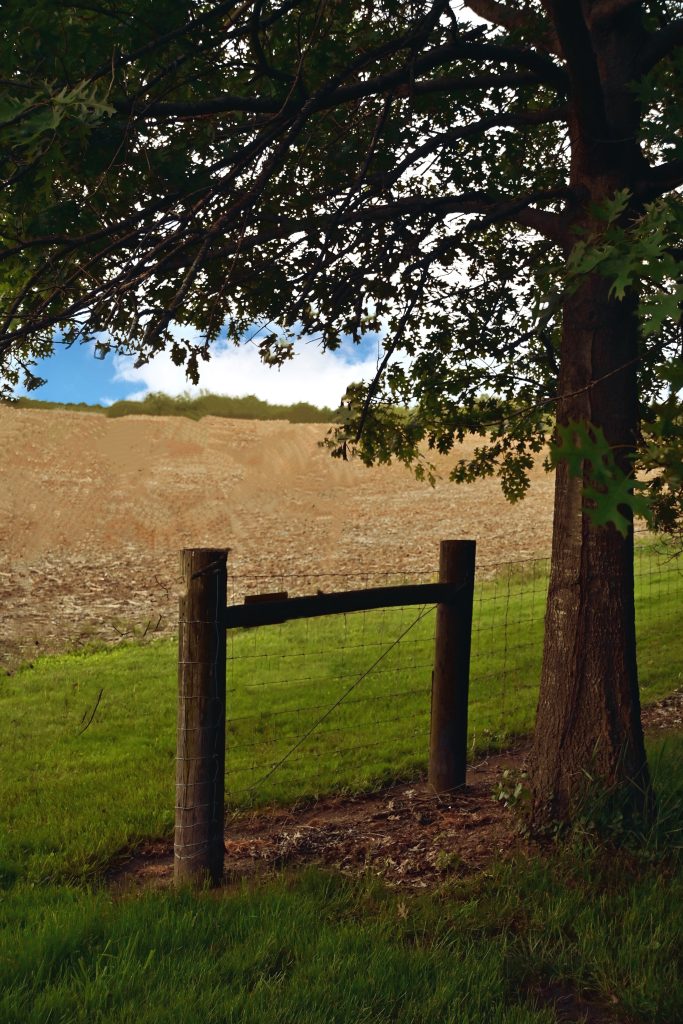 I've been seeing this scene for more than a year now. I see it on the way to work every day. On this day, I wasn't in my car, I was on a long walk and able to slow down. This photo, for me, brings back many memories of my youth. I remember the peaceful late spring days at the farm, fields ready for planting, warm day, blue sky and the shade of the trees. So many good thoughts and memories.
---
Quote of the day: "Growth hurts because change isn't easy, that's why they call it growing pains." – Tony Gaskins
---
Friends of Photoblog Daily Photo Challenge
Tuesday: Nature
Purple wildflowers by a tree
I took this photo on my lunch break. I was walking down by the creek on our University Campus and spied these purple wildflowers nestled in by this tree. The colors stood out and made the scene more beautiful.