Darker sunset sky as night approaches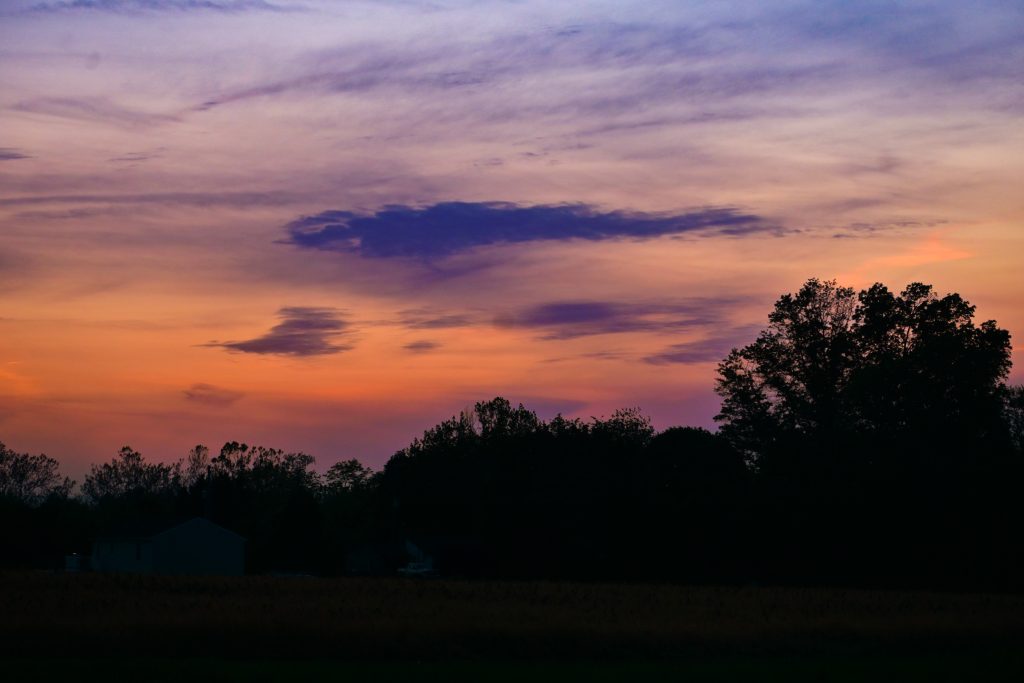 Out for a walk and heading home. The sunset was gone but as I reached the final field, I noted the darkening reds, oranges, and purples as the night approached and tried to capture the fleeing colors of sunset.
---
Quote of the day: "Every man desires to live long, but no man wishes to be old." – Jonathan Swift
---
Friends of Photoblog Daily Photo Challenge
Thursday: Colors
Vivid Purple Flower in the Sun
I shot the flower in a neighbor's yard. The colors seem so vibrant (and purple is my favorite color) in the sunlight. It was too good to pass up.