Beautiful Ending to a Foggy, Rainy Day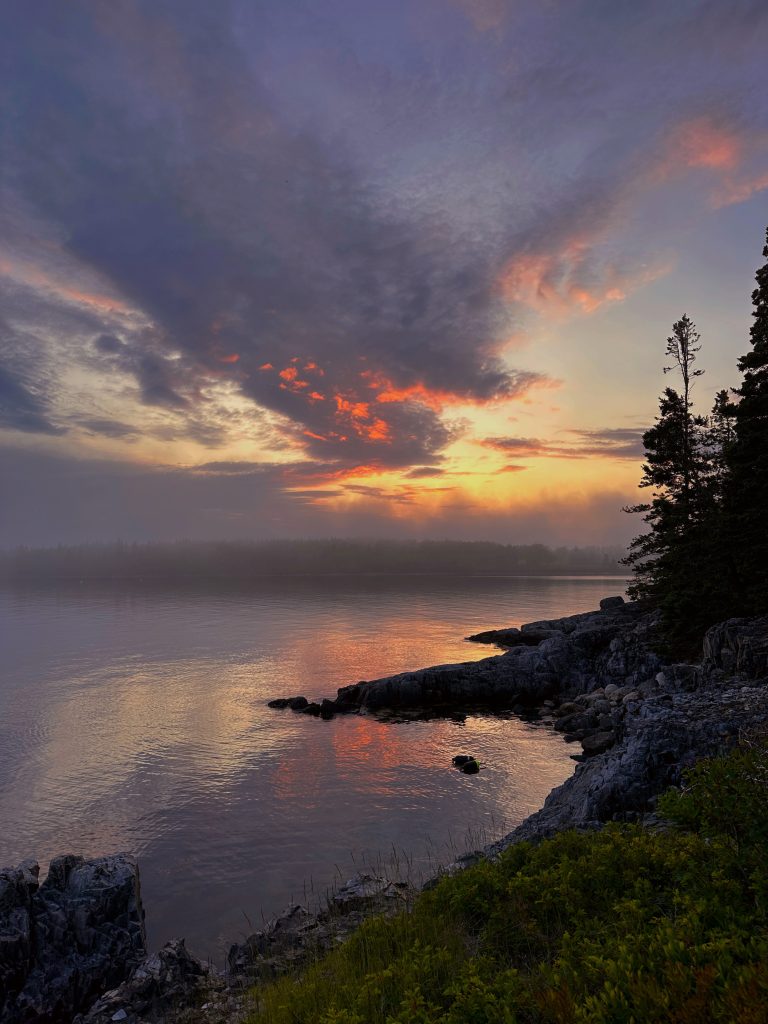 We had what looked to be a promising day of hikig the sun was trying to break through and all looked positive until we got 1/3 through the hike (up a small mountain) and it started to rain.  It did not stop raining until about an hour after we had finished the hike. Then the fog and sun alternated and by late afternoon, the fog won. I happened to look outside and saw some color in the sky. I rushed outside and down to the water. This view greeted me and it made all the wet clothes, the sore muscles and the dampened spirits all worthwhile.
---
Quote of the day: "The final proof of greatness lies in being able to endure criticism without resentment." – Elbert Hubbard
---
Friends of Photoblog Daily Photo Challenge
Friday: Indoors
Inside the Chicken Barn Antique Store: The Big Chicken Barn Books and Antique store (in Ellsworth, Maine) is one of the largest antique stores (1st floor) and book stores (2nd floor) I've ever been in. It seems to stretch on forever and has something for everyone. I don't believe I've ever visited without buying something. It's a really wonderful place if you like to look at the past.