Last full day of vacation gave us this sunset. Now we head home.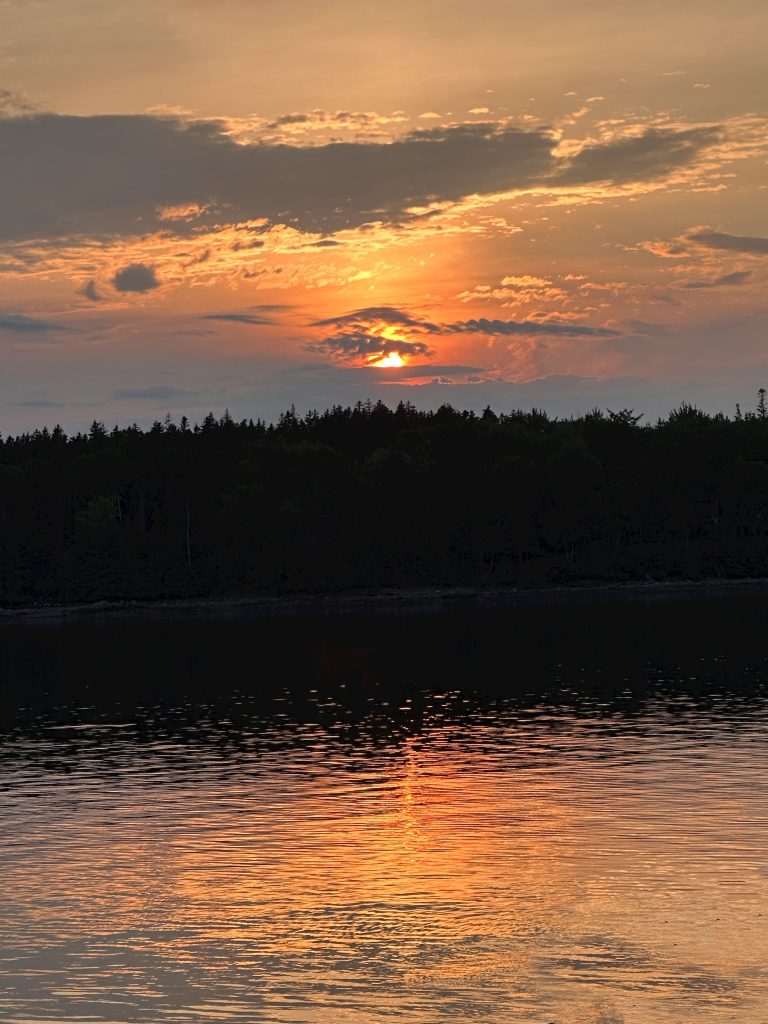 On our last day of vacation we hiked on new trails, saw some places we hadn't seen before, and with some patience, we checked a very specific item from my bucket list. We saw AND heard AND shot video of loons. In over 40 years of trips to Maine, I had not seen and heard them at the same time. We were blessed with a "water-dance" of loons – an entire family of 7. After they moved on, we were then blessed with this final sunset. A fitting ending.
---
Quote of the day: "Thinking too well of people often allows them to be better than they otherwise would." – Nelson Mandela
---
Friends of Photoblog Daily Photo Challenge
Saturday: Choice
Fog lifting in the distance from the Wonderland Trail: While out hiking the Wonderland Trail, we saw this vista looking back towards Mt. Desert and it almost looked like a postcard. The layers of rocks, sand, trees, fog, and finally mountains, was almost too good.