Sunset and Lobster Traps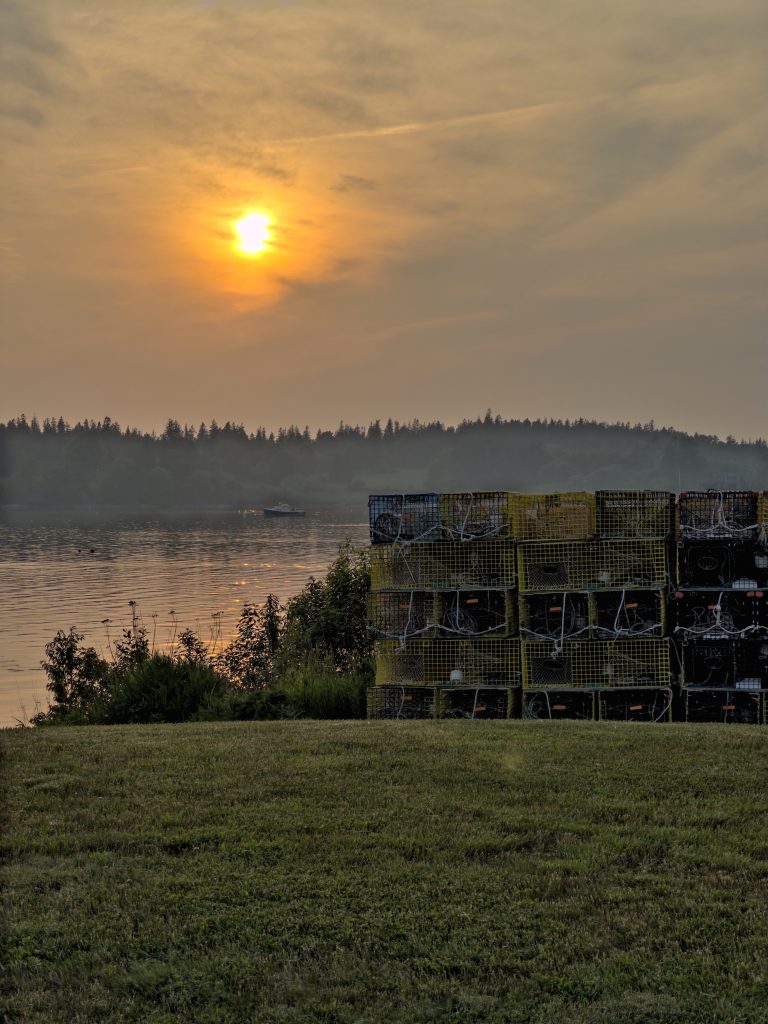 The sun was going down fast and we were still trying to find some decent place to get a sunset on one of our first nights of vacation. We passed a lobsterman's home and I asked that we turn around. It took a bit to find somewhere to turn back – but when we did, we pulled off the road just past his driveway. I walked around a bit and found this composition with his lobster traps just up off the cove, with the late afternoon sun. This says Maine all over it.
---
Quote of the day: "Violence is unnecessary and costly. Peace is the only way." – Julius K. Nyerere
---
Friends of Photoblog Daily Photo Challenge
Monday: Light and Lighting
Asleep on the Last Bus: This photo is from my archives. Some years ago, I used to take the bus to work, back when I was employed by the government. This photo was taken in mid-winter on the last bus of the evening. This lady was very tired and tried to catch a nap, despite the overhead light on the last bus. She succeeded in napping – and getting off at her stop.