Late afternoon sun reflecting on Eagle Lake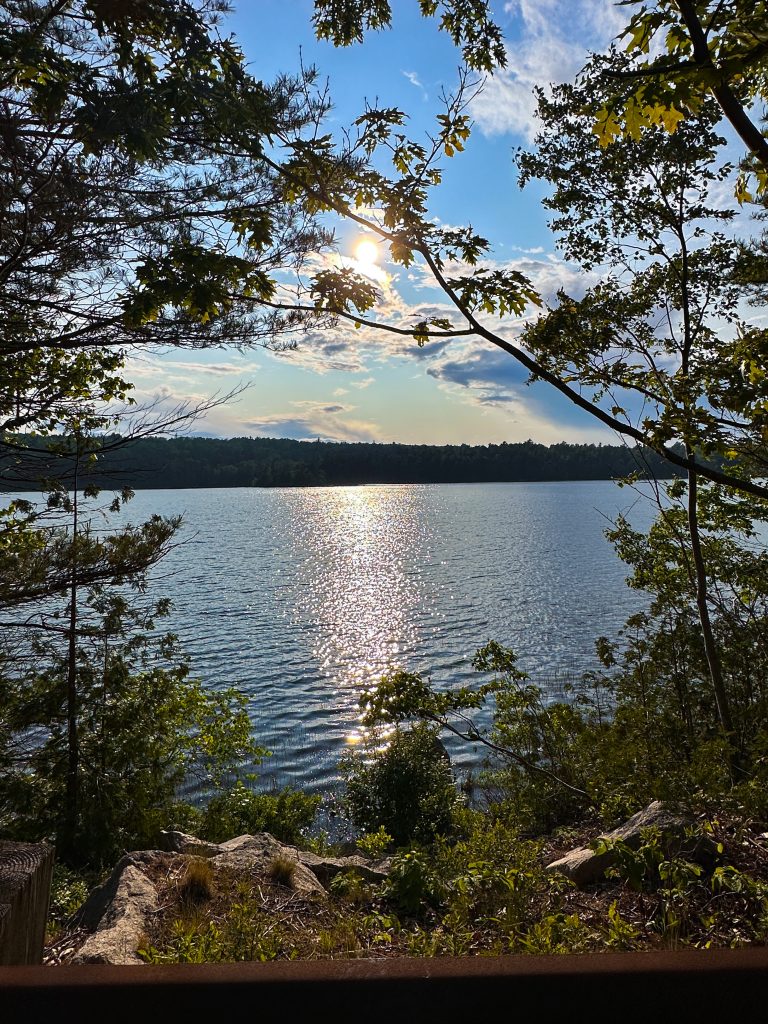 On our first day of vacation, we stopped by Eagle Lake even before we made it into our cottage. The scene was so warm and welcoming that we had to stop. I took a number of photos but this one was my wife's favorite. She loved the wat the reflection was framed by that tree branches. I have to agree that it's a keeper.
---
Quote of the day: "We cannot hold a torch to light another's path without brightening our own." – Ben Sweetland
---
Friends of Photoblog Daily Photo Challenge
Tuesday: Nature
Trees, trees and more trees: I shot this photo while visiting a local winery a few weeks ago. I've been considering posting it but today, it seemed right. The trees seemed to go on and on. The one tree in the center just seemed to catch my eye among the others and is framed just right.