Sunset over the inlet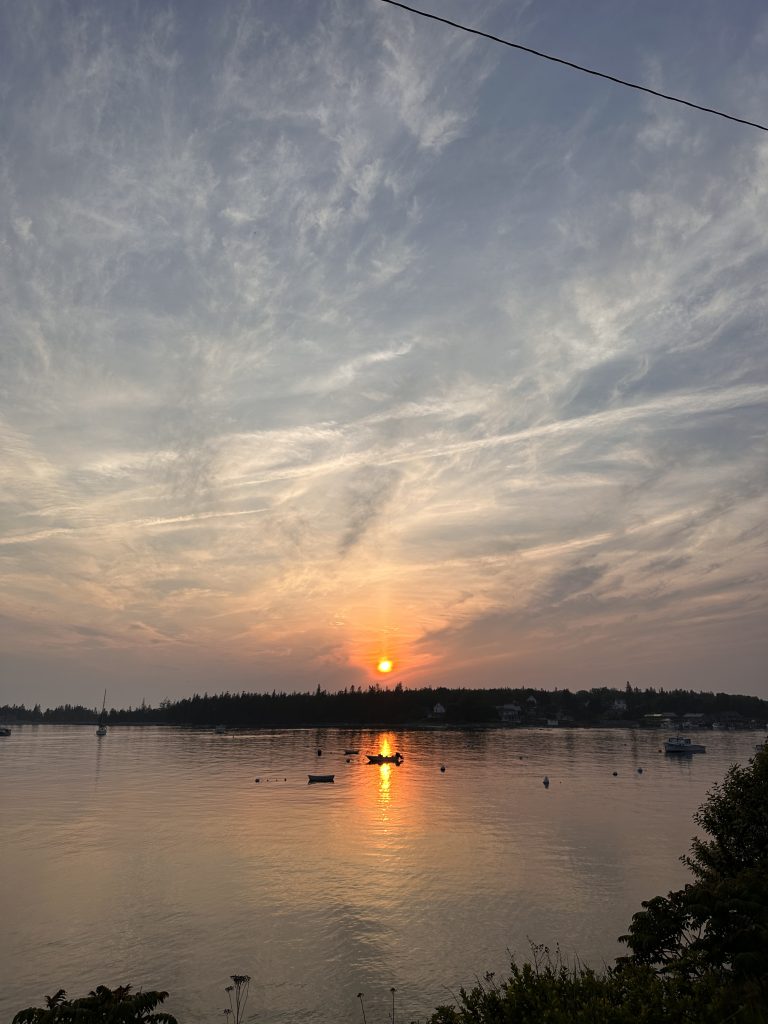 This photo was on one of  our sunset hunts while on vacation last week. I love the big sky with the blue and and clouds. The sun just about to set and the reflection among the boats in harbor for the night – all form, to me, what my vacation was for. I did some peaceful reflection through cloudy times, relaxation and peace after trying issues, and discovery of new places and experiences.
---
Quote of the day: "When the heart truly understands, it lets go of everything." – Ajahn Chah
---
Friends of Photoblog Daily Photo Challenge
Wednesday: Macro / Closeup
Cold Apple on a Hot Day: Simple photo – I just took an apple out of the refrigerator and set it on the counter. Within minutes, the water from the warm air had condensed on red skin. I thought it was a good subject for close-ups.