Late Afternoon Sun and Clouds over the Cove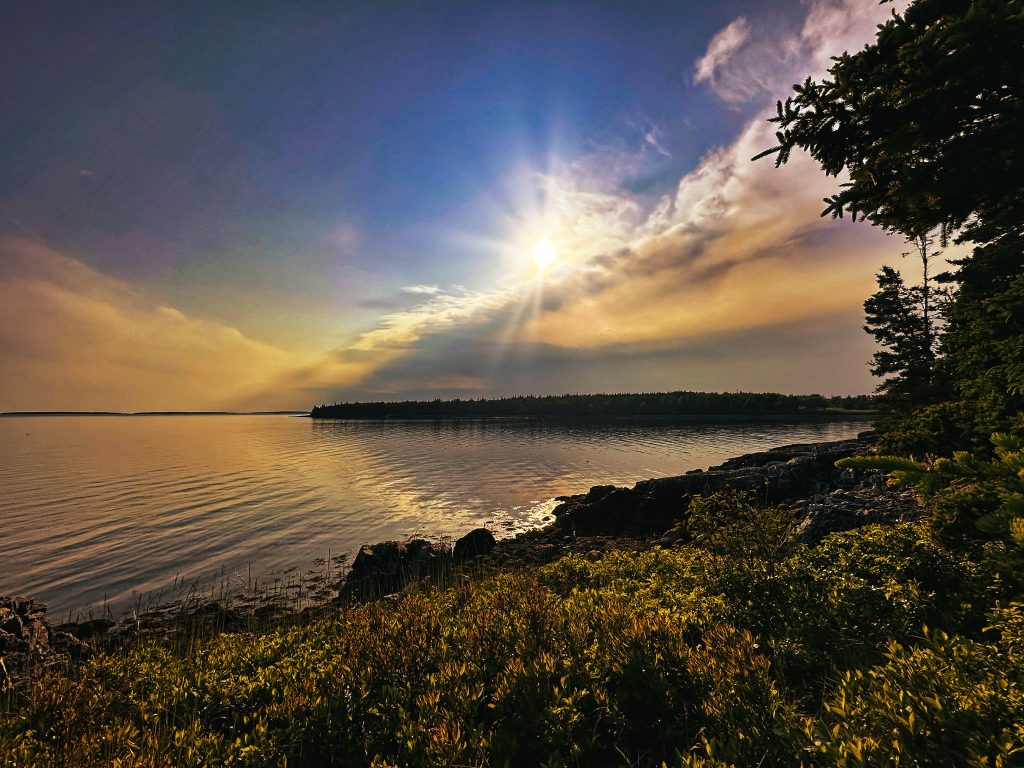 While on vacation, I normally post sunsets (as they are my favorite) or coastal shots, this one never got posted. The sunset that followed was just too good. So, I post it now. The sun was just about to be overtaken by the coming clouds and fog. It still makes me want to go back….how about TODAY?
---
Quote of the day: "Hate isn't the most dangerous thing, he'd said. Indifference is." – Lauren Oliver
---
Purple Flowers on the Fence
Images Exposed: Daily Photo Challenge
Sunday: Nature: This photo is from the archives. I took this on a warm summer morning in Cape May, NJ. I was out for a walk before the other woke up. The purple (my favorite color) flowers were just so vibrant in the morning sun contrasted with the wood of the fence.  It still brings back good memories.