Sunset Sky over the Clearing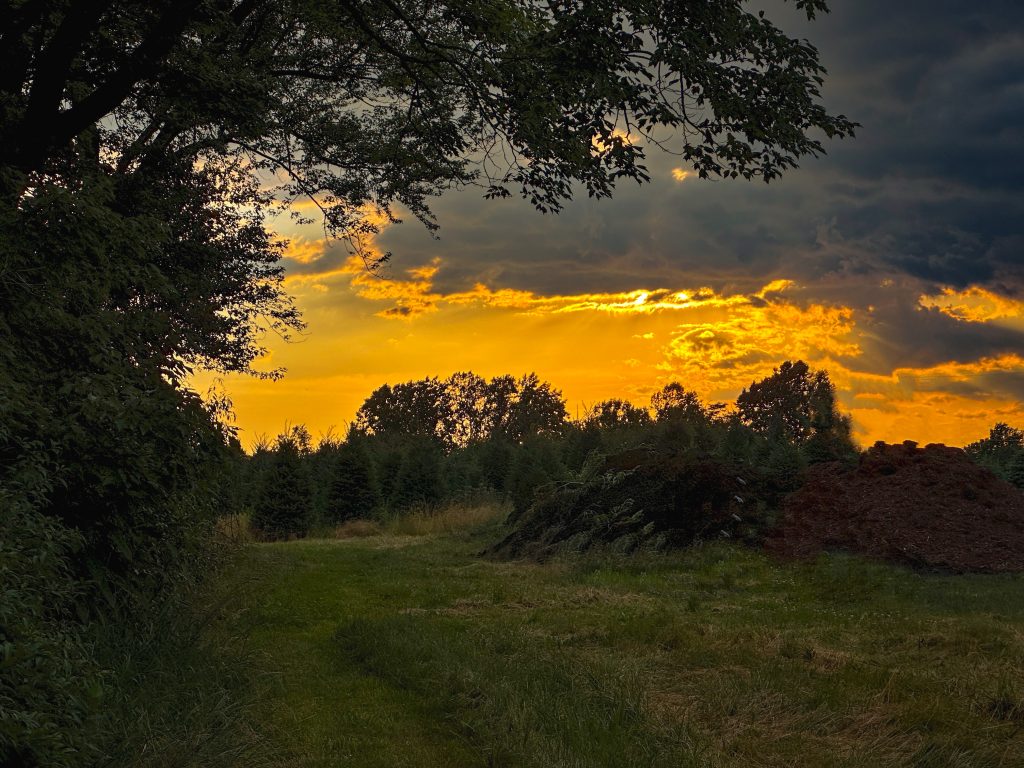 While out on a walk two nights ago, I saw the clouds covering up the sun just before actual "sunset". The clouds were about to move and show the sun so the edge of the clouds was lit brightly. The clearing just off the woods was alive with bird sounds – it was a peaceful evening.
---
Quote of the day: "Is what you're doing today leading you closer to where you want to be tomorrow?" – Unknown
---
Sculpture and Sky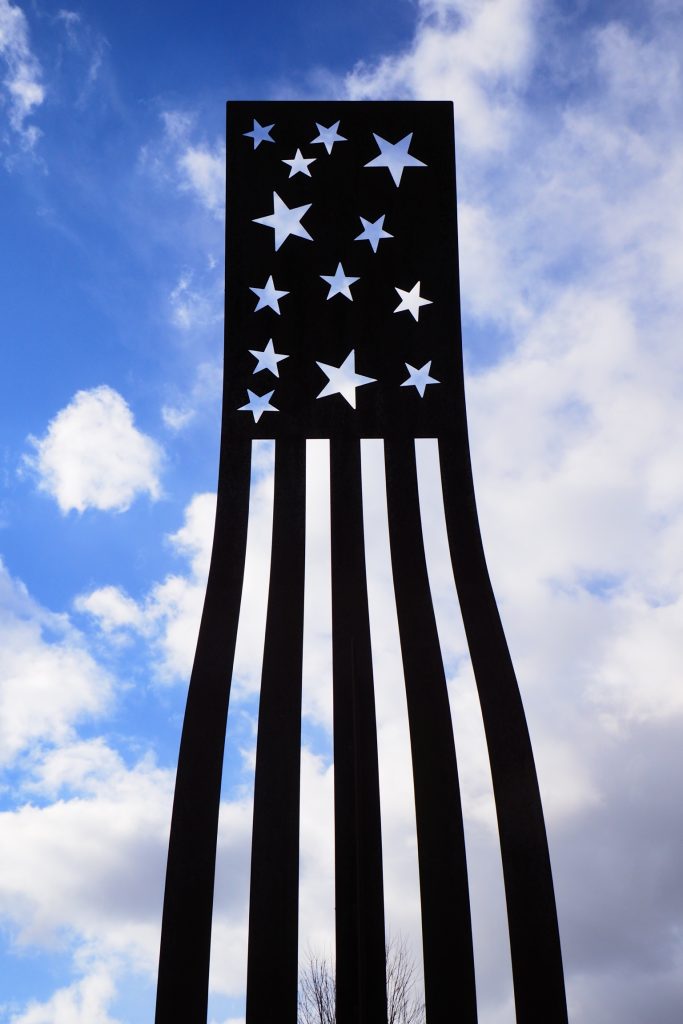 Images Exposed Daily Photo Challenge
Tuesday: Art: I took this photo in a Memorial Park in a local city. I tried for quite some time to figure out a way to make the sculpture stand out from the background. Unfortunately, the dark metal doesn't photograph well (in my opinion) against the browns and greens of the park where it is placed. I decided to try to place it against the blue sky and clouds to give it more contract.