Photo of the Day 204/365
Summer Morning Sky over an Orchard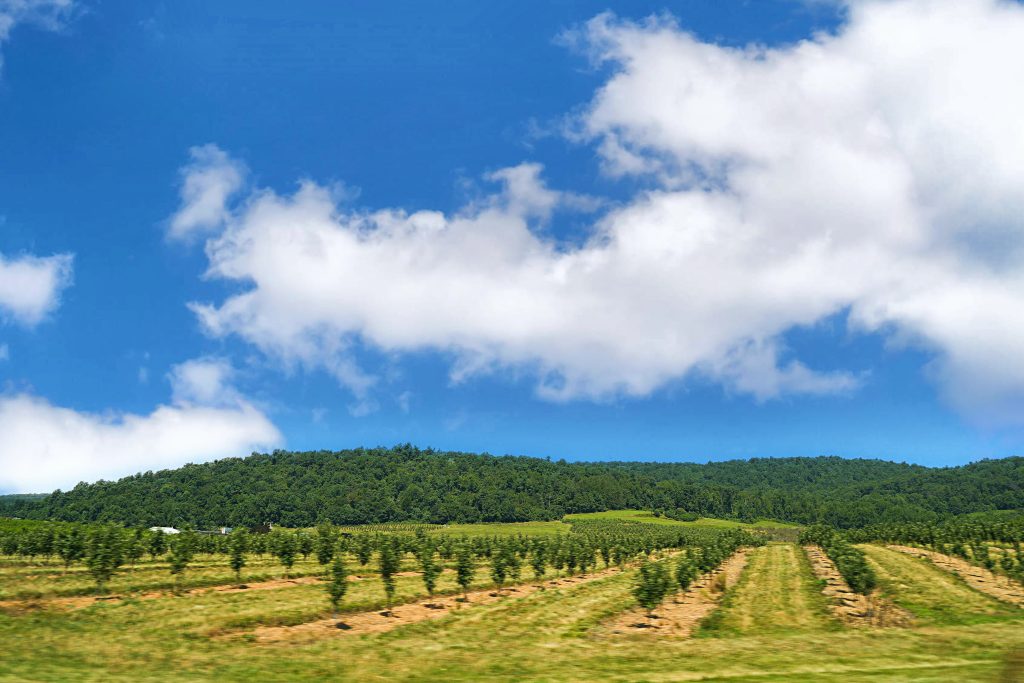 We were on a road trip yesterday to see the musical "Annie" at a local theater. Luckily for me, Google Maps took us the "fastest" way, which happened to take us through our local countryside. Our ear has many orchards and this one caught my eye as we drove by.
---
Quote of the day: "Wake up every morning with a smile on your face, go through the day with your head up and don't let words take you down." – Unknown
---
Quiet Place to Sit by the Pond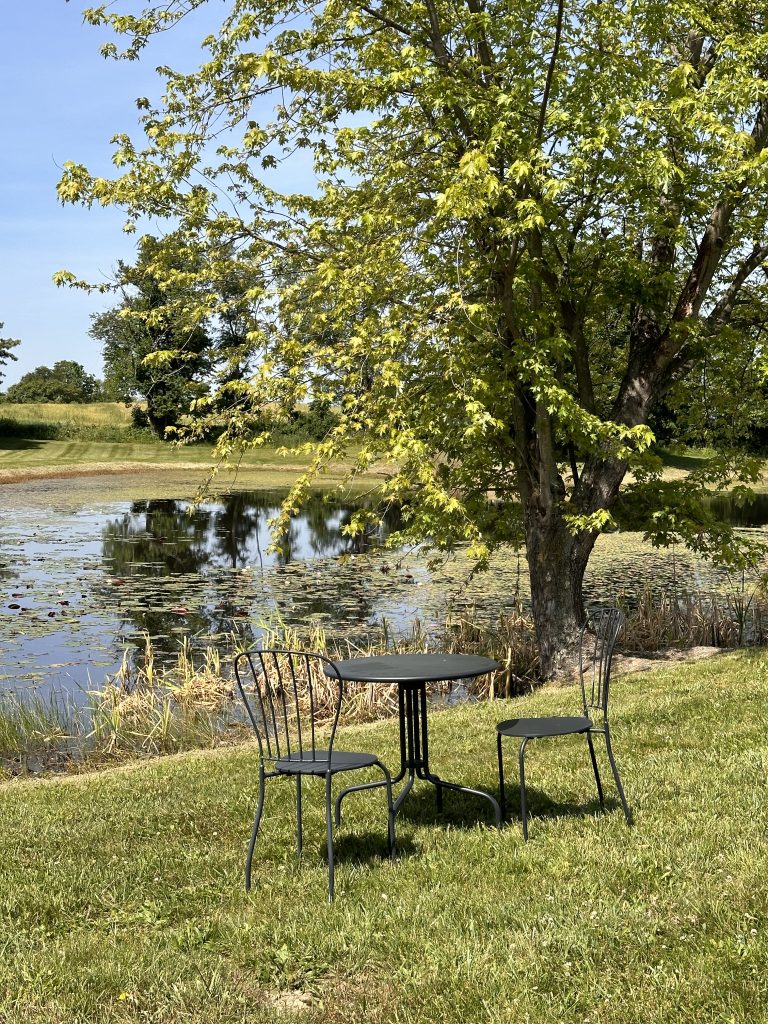 Images Exposed Daily Photo Challenge
Sunday: Nature: This photo, taken early in the year, was at a local vineyard. I had the morning to explore while my family did other activities. I found this setup of table and chairs. I imaging this would be a romantic spot to sit with a glass of wine by the pond on a cool evening.