Photo of they Day 206/365
Old Barn on a Summer Day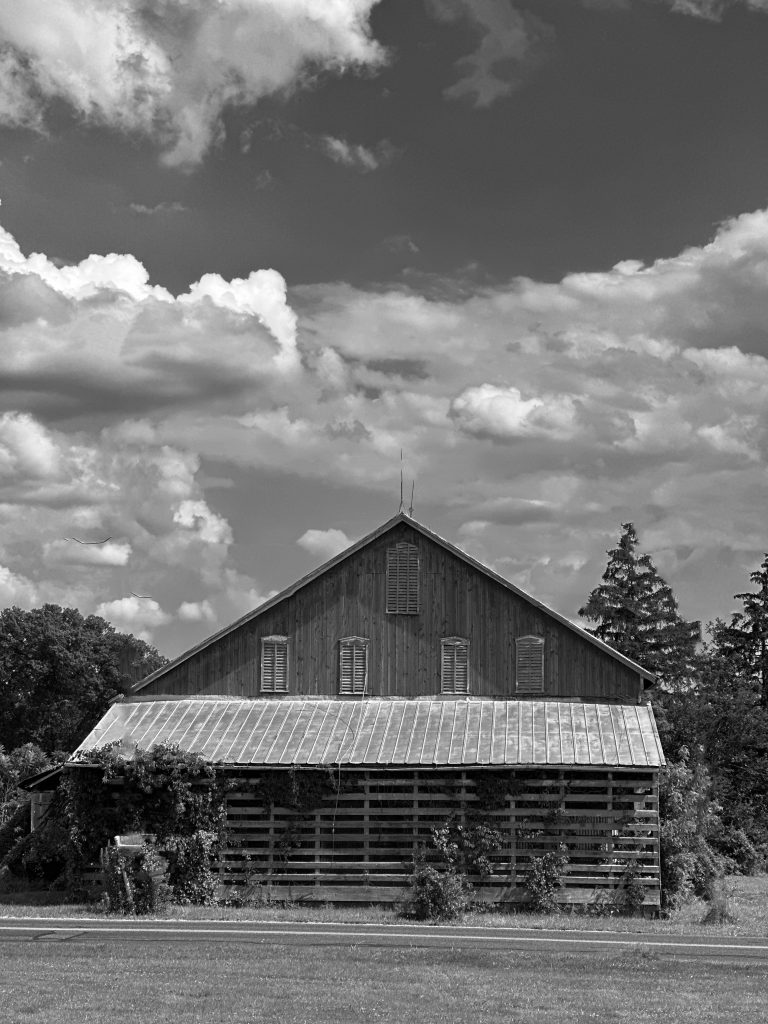 While on a walk on Sunday, I spotted this old barn by the road. I've passed the barn hundreds of times, but this time, the angle, the sunshine, the clouds, and just the day, made a combination that made me take this photo. I was warm and the air was still, and the barn reminded me of long ago and my youth on a farm. Taking the photo in black and white just enhanced the nostalgia for me.
---
Quote of the day: "Worrying is like a rocking chair – it gives you something to do, but gets you nowhere!" – Billie Holiday
---
At a Local Coffee Shop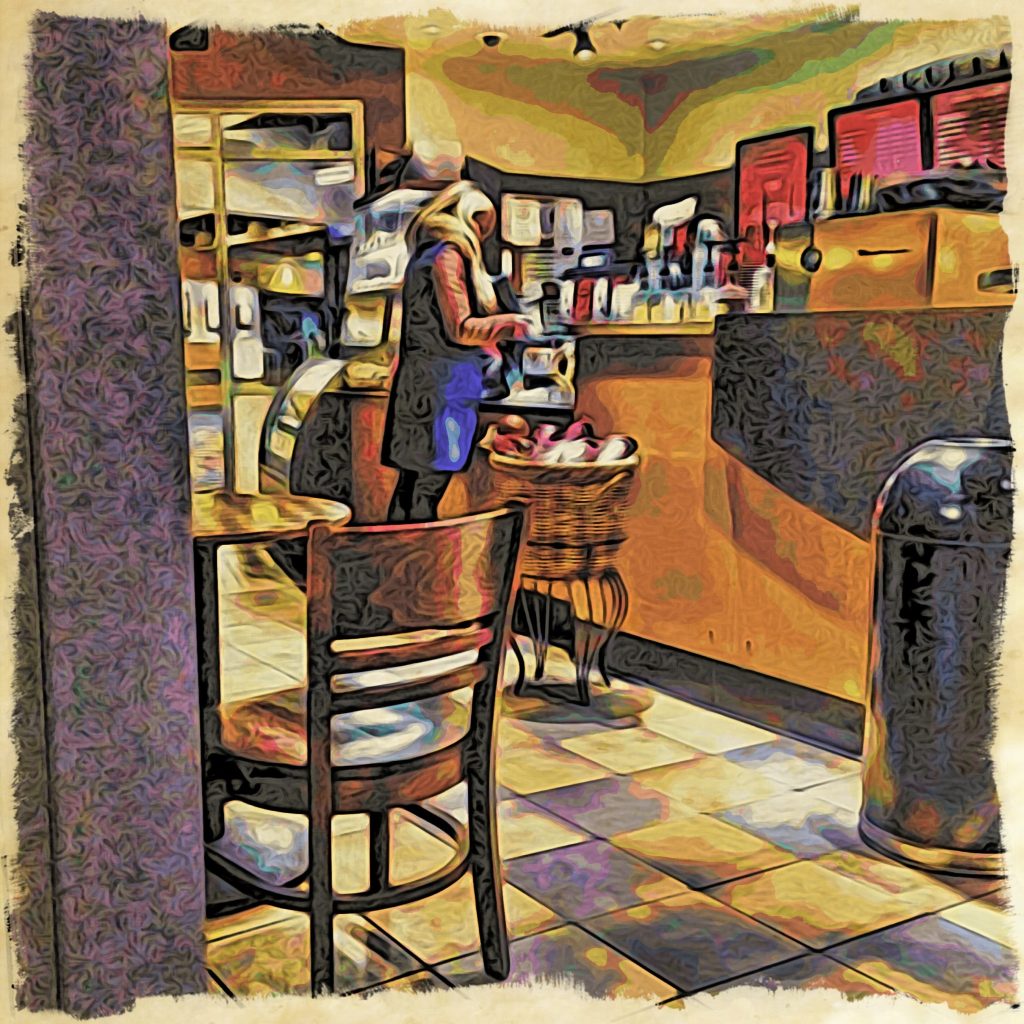 Images Exposed Daily Photo Challenge
Tuesday: Art: I took this photo almost ten years ago while at my last job. I don't even have the original photo – I just kept the edited version. The original looked boring and "just another shot" but the version that I edited with multiple "phone apps" turned out so well, I've kept it.