Photo of the Day 223/365
 Clouds Trying to Hide the Sunset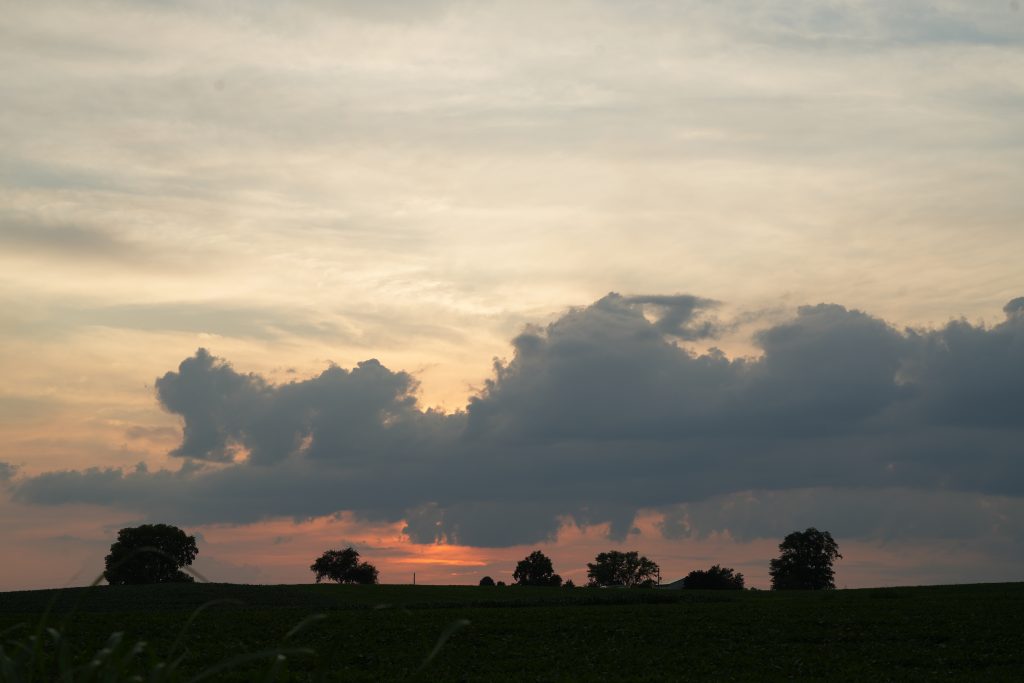 This photo was taken on a "photo drive" that my wife and I do from time to time. During the drive, we came out from behind some trees when this vista opened up and I saw the sun trying to set. I was frustrated because I knew it "could" be a nice sunset except for the clouds. Well, the clouds made this photo special – the sun almost coming out tinged the lower clouds red and left the rest with wisps varying colors above.
---
Quote of the day: "Maybe we don't get accepted, because we show that we are afraid." – Jerico Silvers
---
Looking Up in the City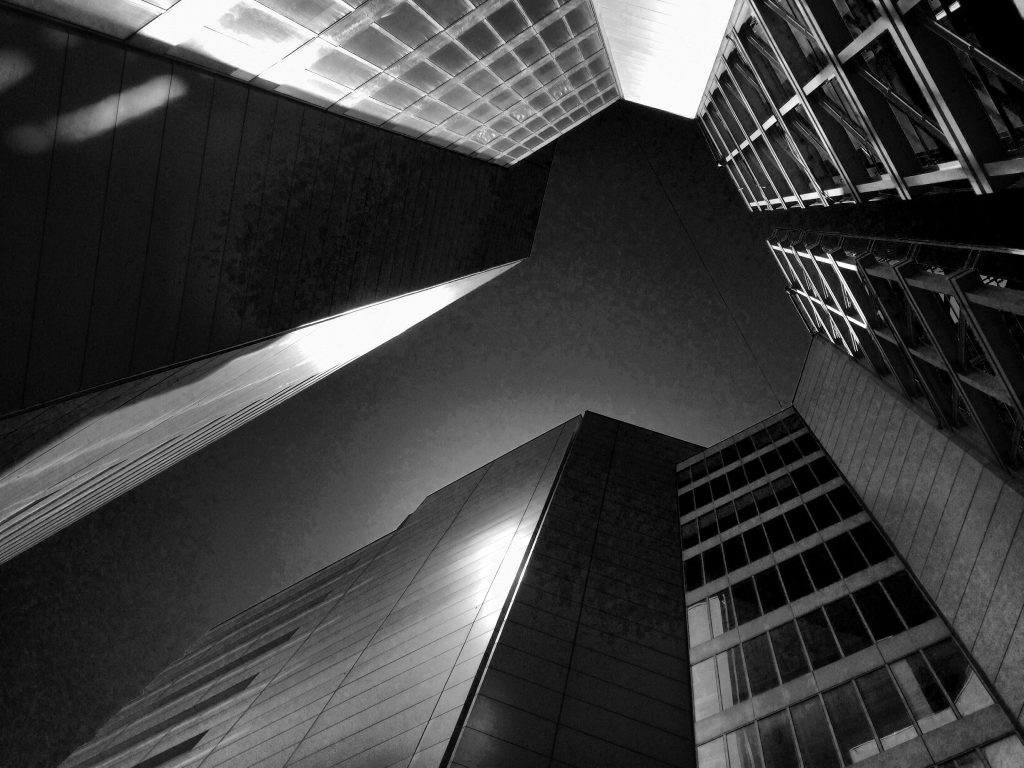 Images Exposed Daily Photo Challenge
Friday Forms: This shot from my archives was taken some years ago in New York City. I remember thinking that it looked almost like a keyhole for the sky between the buildings. I really think it fit the bill of "forms".