Photo of the Day 235/365
Sunset Between the Pines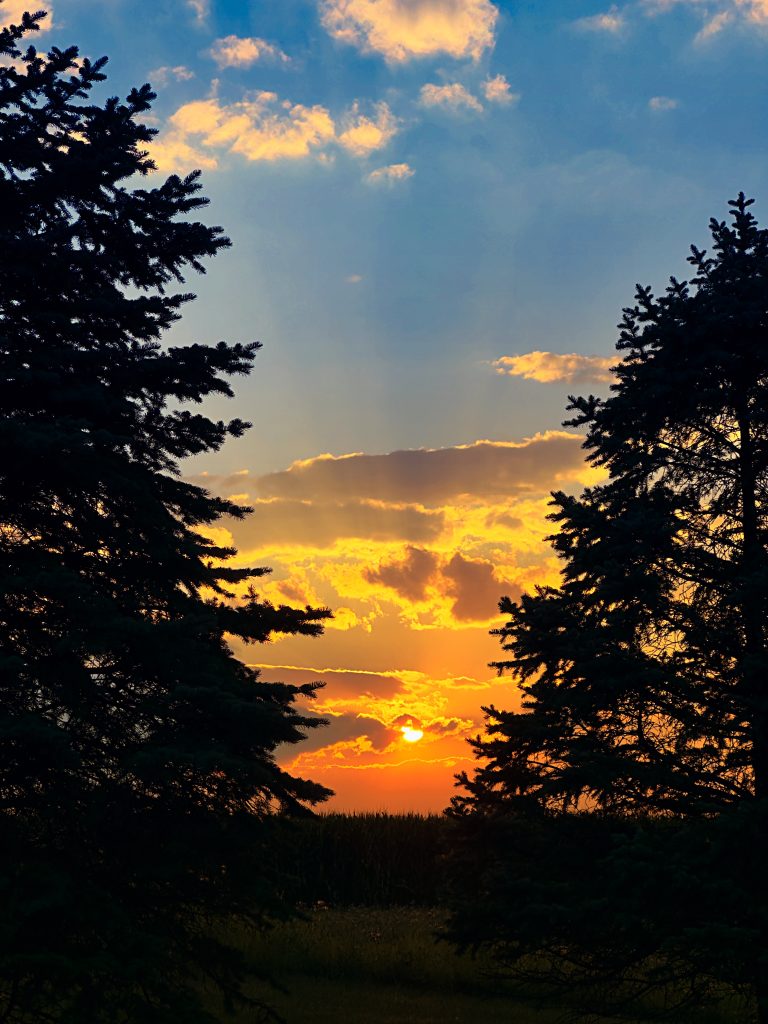 Out on another walk, I spied the sun setting between our neighbor's pine trees. I tried to center the setting sun between them for balance, but nature doesn't always work the way you want. It was a wonderful sunset anyway. The summer is moving by quickly and soon the fall colors will capture my attention, so I'll enjoy these summer sunsets while I can.
---
Quote of the day: "Vulnerability is important. You can't let your skin get too thick." – Al Pacino
---
Quiet Day's End at the Lake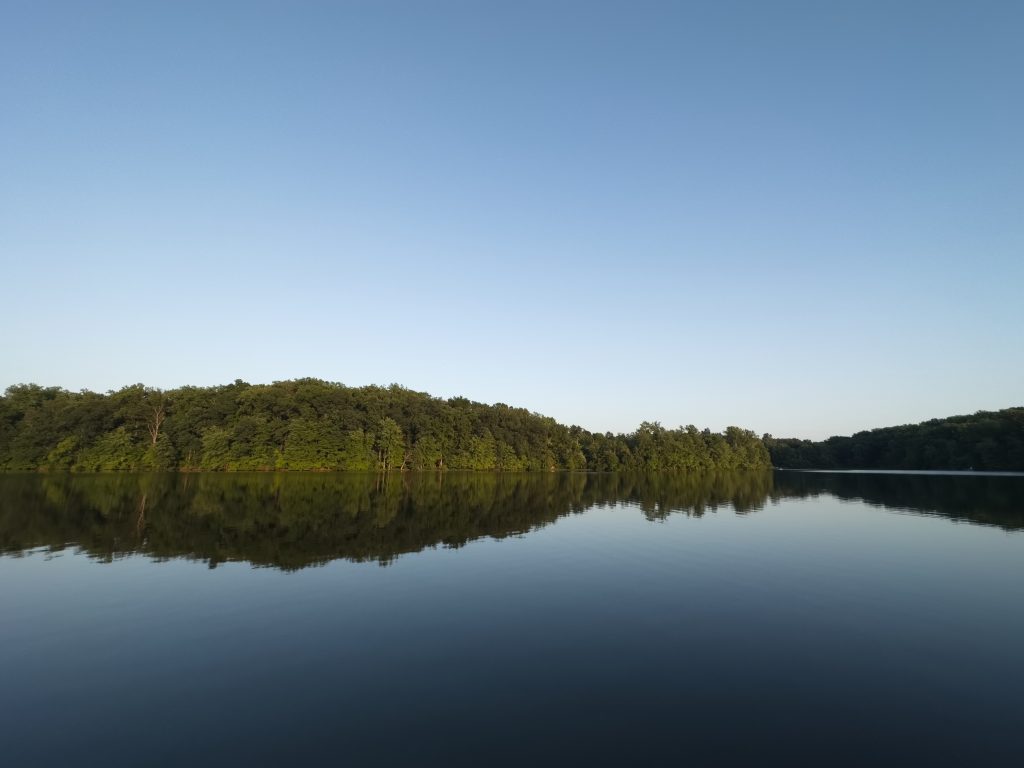 Images Exposed Daily Photo Challenge
Wednesday Minimalism: This shot was taken last weekend at the lake. We were taking our kayak down (finally) for mooring and it was late afternoon – almost evening.  The winds were calm and the sky was very blue and cloudless. I was able to capture a couple of photos and I thought this one, with the reflection exuded "negative space" for the sky and water.