Photo of the Day 243/365
Trail through the Woods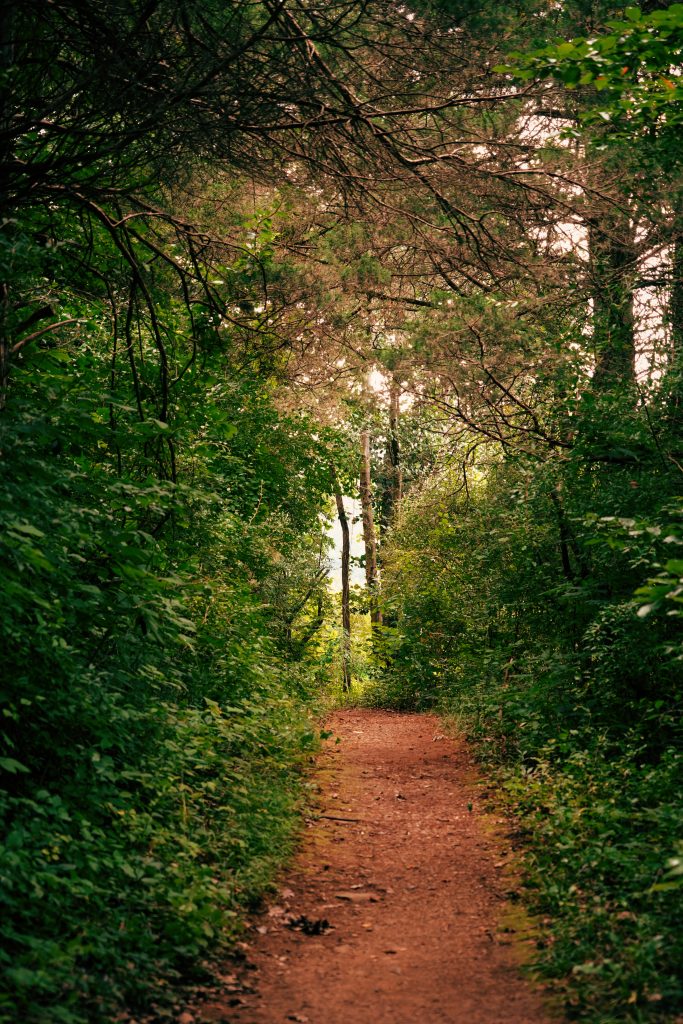 This photo was taken a couple of weeks ago while on a walk at a nearby lake. The earth on the trail contrasted so well with the green of the foliage coupled with the bright light made, for me, a striking scene. The straightness of this portion with the curve at the end also lent a sense of mystery. I just liked the scene. It also seems to mirror my feelings sometimes – you think you're going straight but you can see curves ahead and don't know where they go.
---
Quote of the day:"Don't worry about anyone else – just do what seems right to you." – Franz Kafka
---
Sibling Love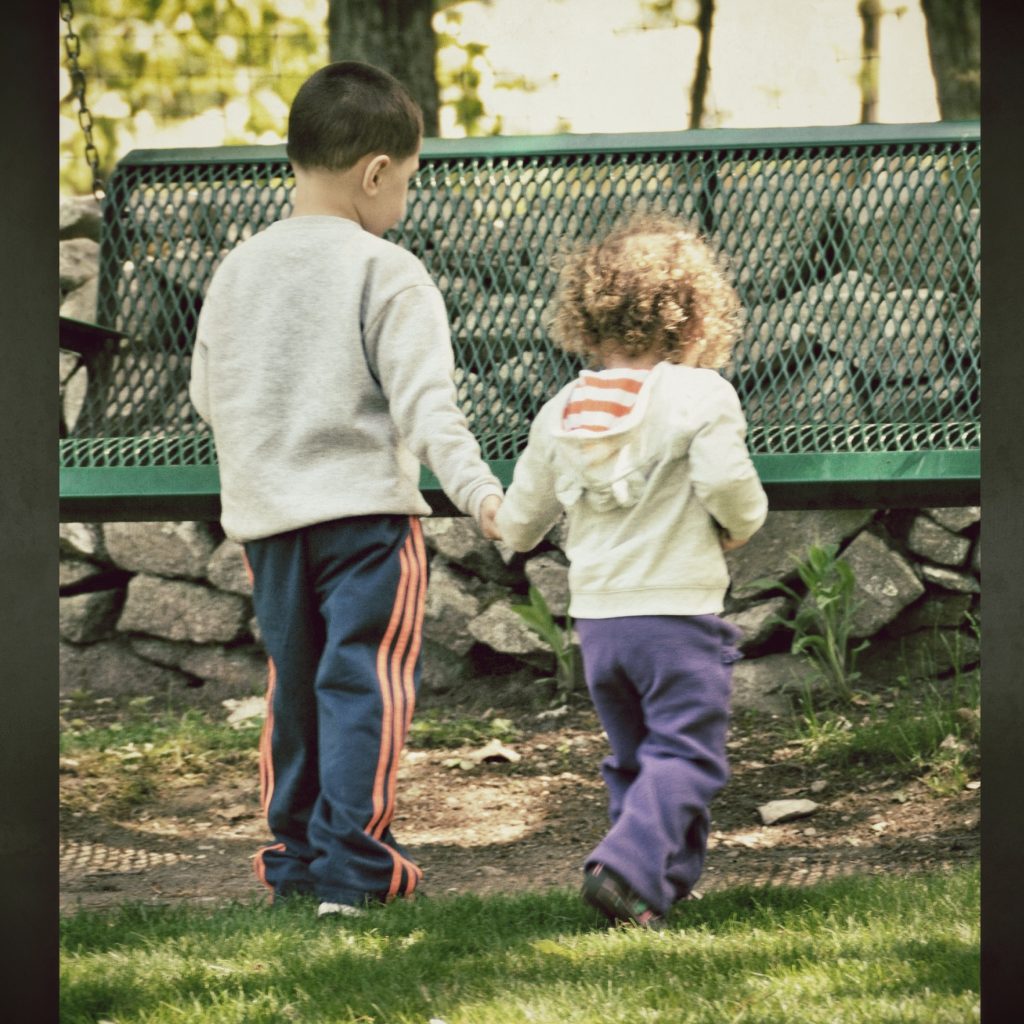 Images Exposed Daily Photo Challenge
Thursday Expression: This photo was taken at a community event some years ago. I happened to see a brother and sister who were walking to a bench to sit down and they were holding hands. The older brother was being protective and I thought it was very cute.
---