Photo of the Day 245/365
Clear Calm Day's End at the Lake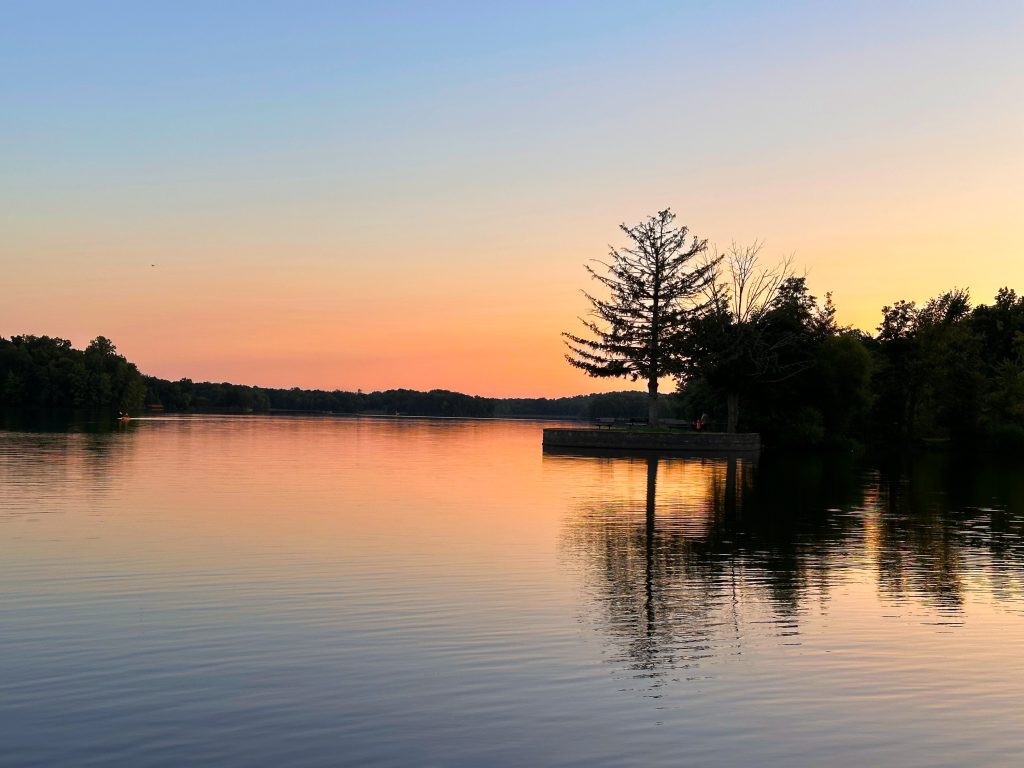 When you're walking at the lake at the end of the day, you hope for a gorgeous sunset. Last evening, there was not a cloud in the sky, so no dramatic sunset. But, I tried top make the best of the colors in the sky by working with the water reflections and adding some non-sky interest in the photo.  It WAS a cool, calm, beautiful evening with very few bugs and few people, despite the holiday weekend. A really nice night.
---
Quote of the day: "Find someone who will change your life, not just your status." – Unknown
---
Late Afternoon View Down the Lake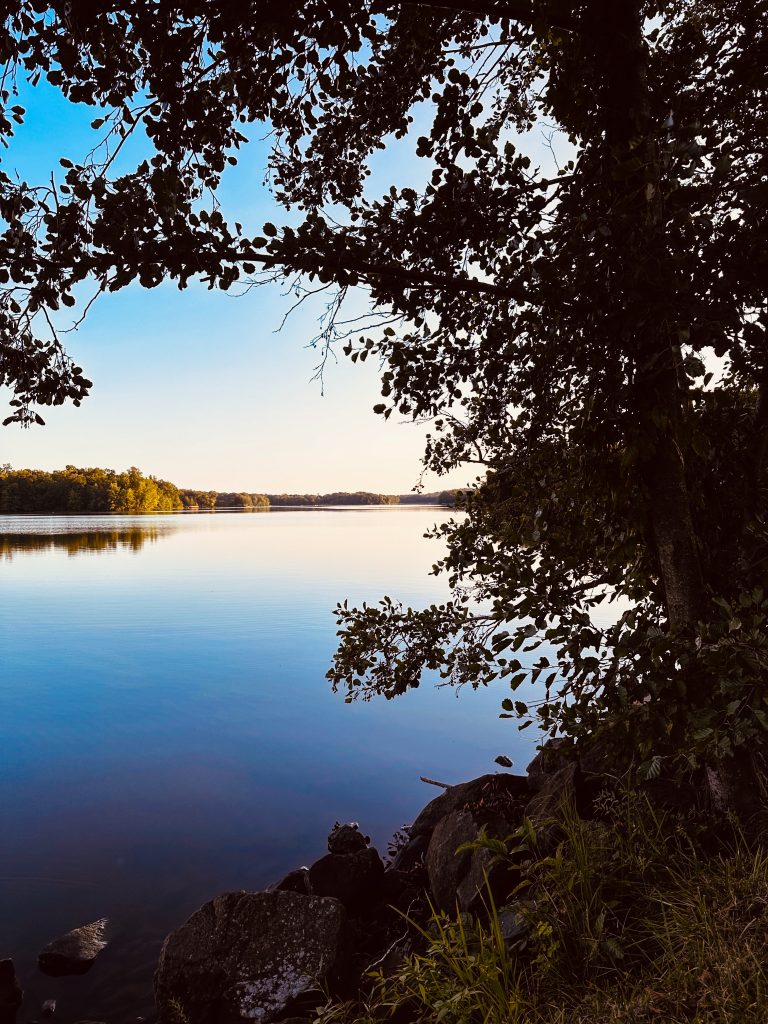 Images Exposed Daily Photo Challenge
Saturday Choice: While on my walk at the lake, I was watching for the fading sun to touch just the opposite short. I spotted this view and got very close to the edge and tried to "frame" the view with the tree branches that were close to me. The clear sky and the kiss of the sun on the opposing shoreline made this work for me.