Photo of the Day 253/365
Reflecting the Predawn Sky over a Foggy Field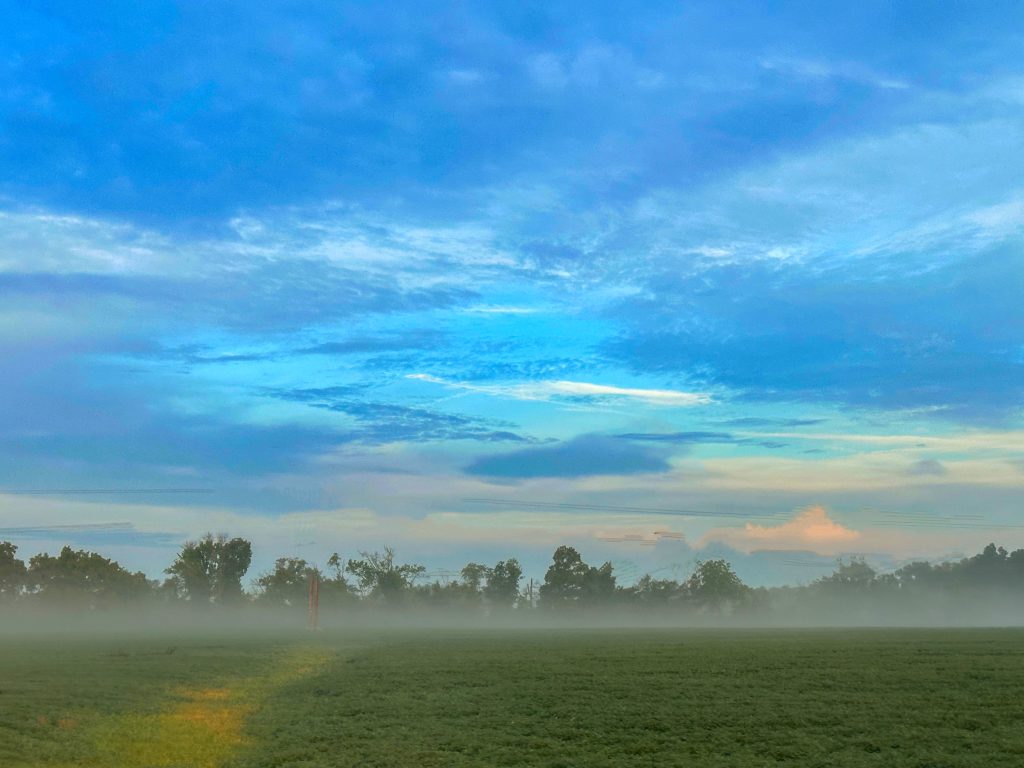 We were on a road trip yesterday and we were noting how nice the sky looked from the restaurant window. When we were leaving, I decided to try to capture the view and this was one of two shots I managed to get – the other was deleted but this one captured what we saw.
---
Quote of the Day: "Love, compassion, and tolerance are necessities, not luxuries. Without them humanity will not survive." – Dalai Lama
---
Sunrise Through the Trees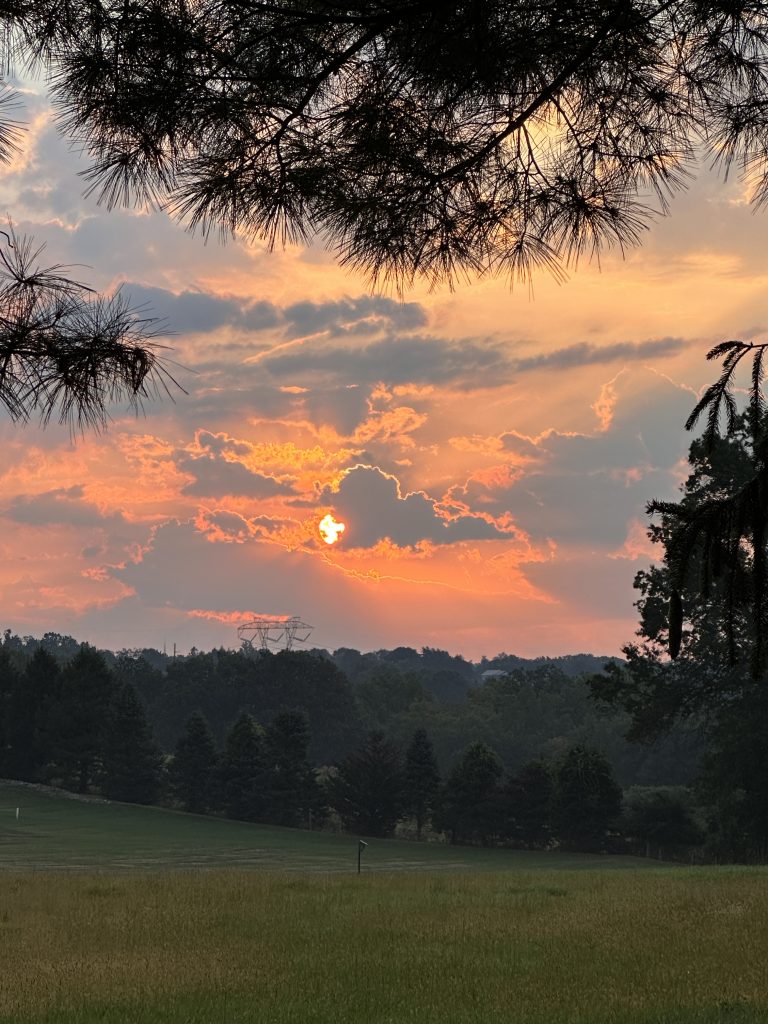 Images Exposed Daily Photo Challenge
Sunday Nature: I took this photo this past week – it is unedited from my iPhone. The phone does a credible job and does a lot of work on your photo providing "intelligence" to make it better.  I'm not always a fan of all that and prefer to do my own editing but sometimes, it does really well. This is such an example – not perfect but not bad, either.