Photo of the Day 265/365
Misty Sunrise Sky over the Valley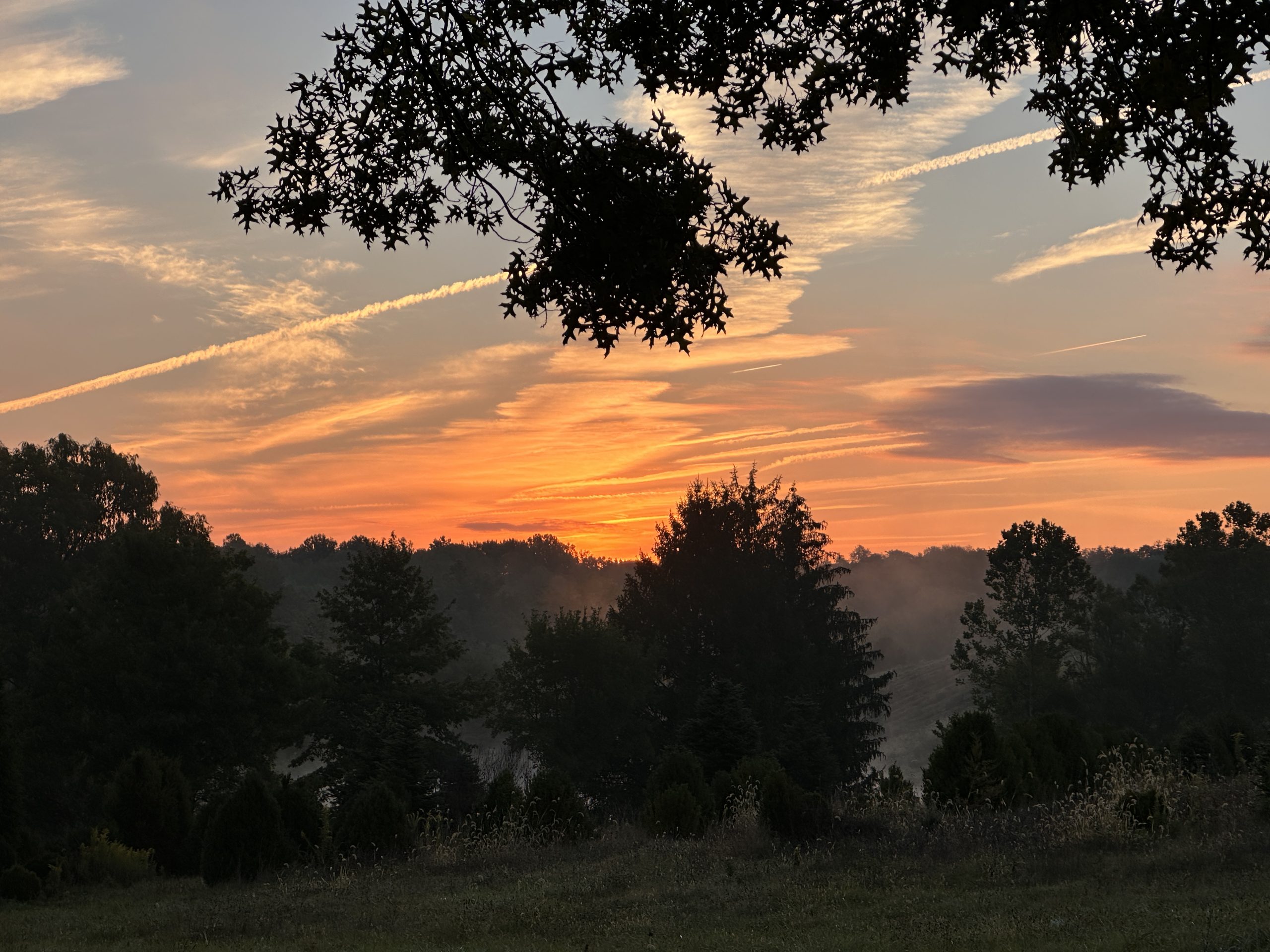 This photo was taken a few days ago on my way to work. The mist has been prevalent due to the cooling temperatures and the low humidity. This has made for some really nice photos. This photo was taken on my iPhone and needed no editing – the image was perfect (to me) as is.  The mist was stronger than the photo portrays but the photo is still really good.
---
Quote of the day: "Sixty years ago I knew everything; now I know nothing; education is a progressive discovery of our own ignorance." – Will Durants
---
Lights on the Ceiling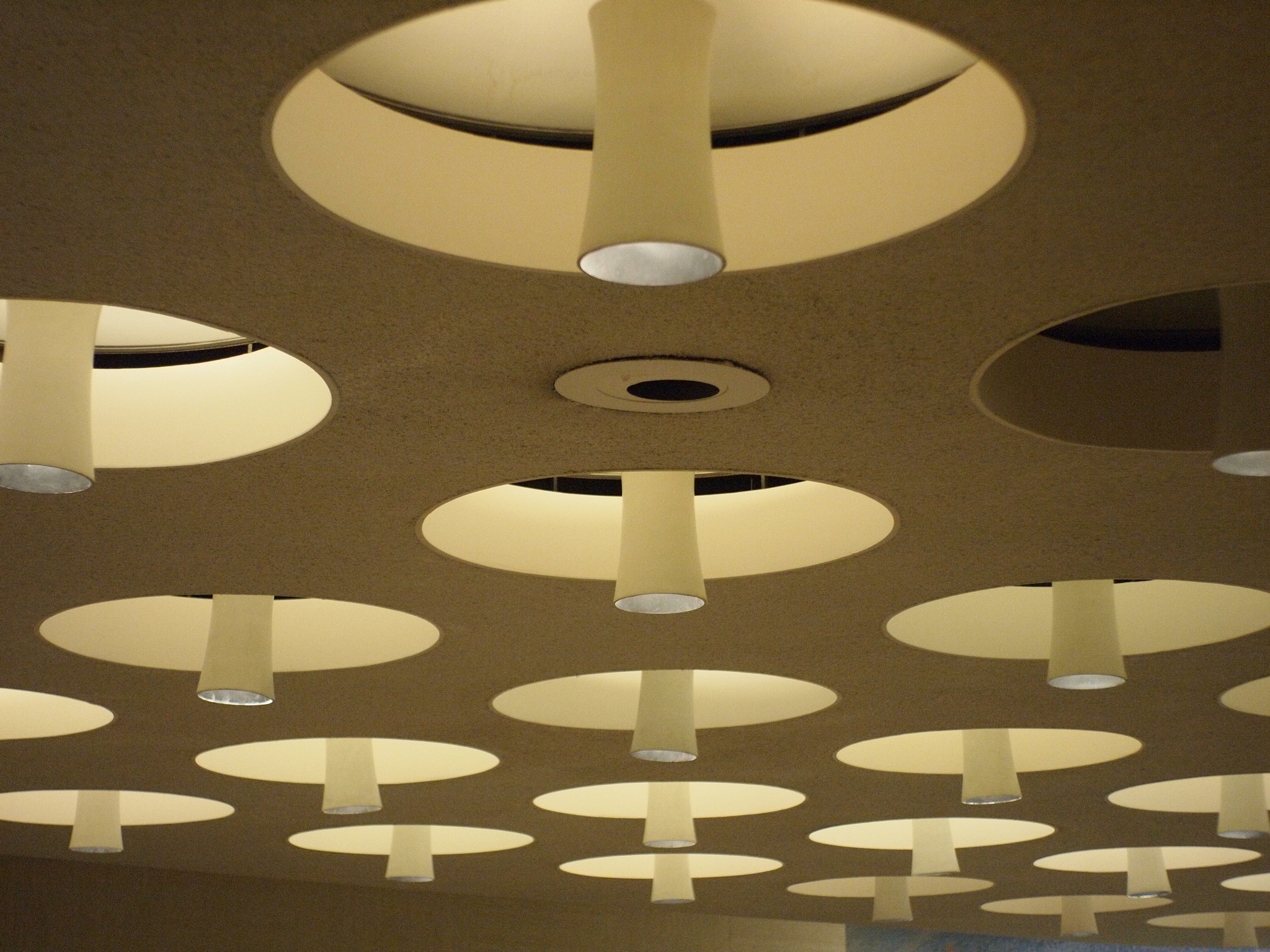 Images Exposed Daily Photo Challenge
Friday Forms: This was taken a number of years ago from a stairway in the Pennsylvania State Museum. The lights have probably been changed by now, but I really feel this fits the definition of "forms".  The repeating forms, the leading lines…it has it all. The color balance could have been better but the camera I had at the time did the best it could.
---