Photo of the Day 303/365
Autumn Colors Down the Creek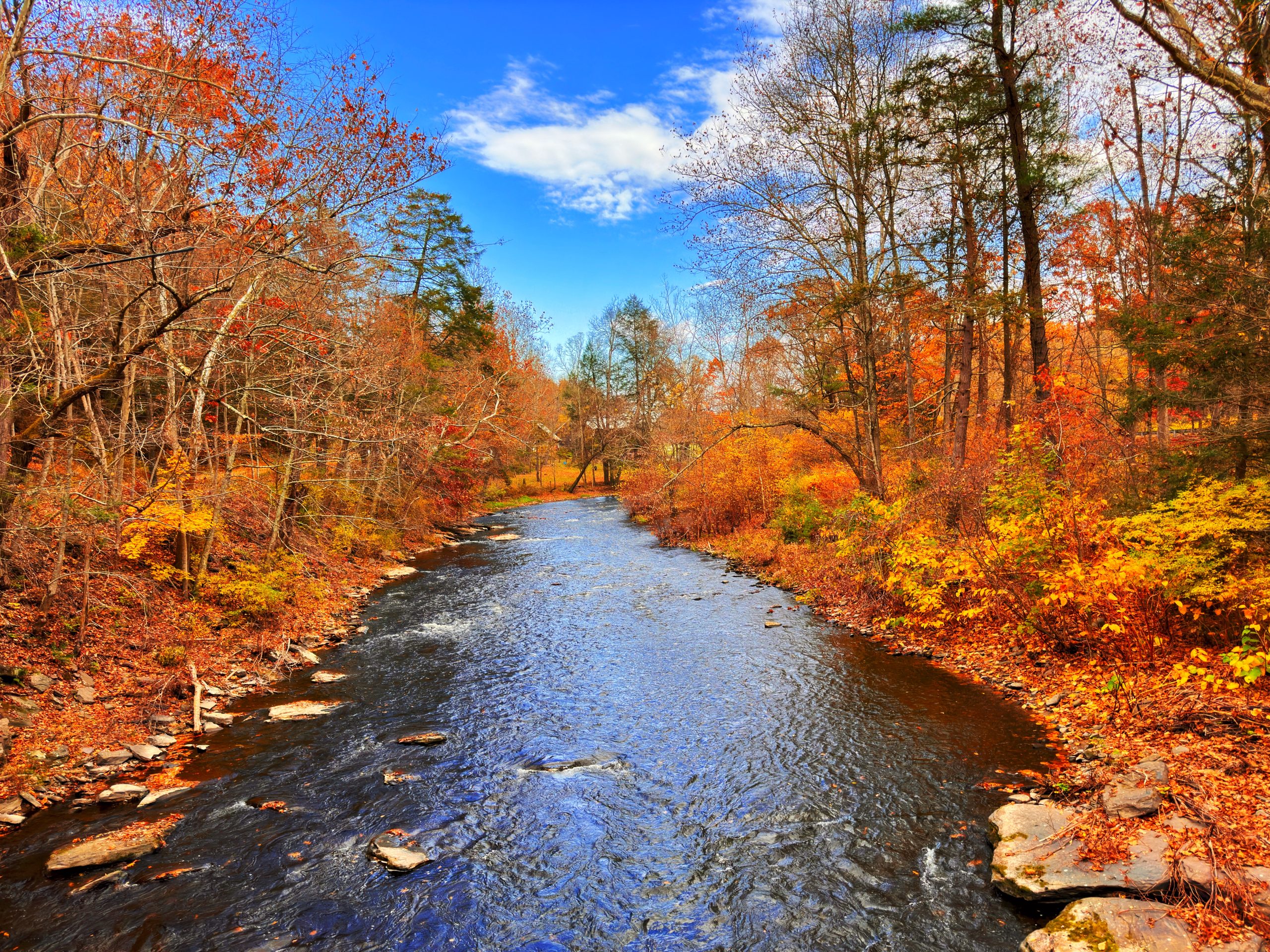 I shot this photo on our mini-vacation this past weekend, from a covered bridge.  The odd part about many covered bridges is that many do not have windows. However, most do have either gaps between the side boards or knot-holes.  I took advantage of the iPhone's small camera lens and used these to make photos where I could.  I got very lucky on this one as the sun was shining and the sky was blue. It was that way for only about 20 minutes before it clouded up again.
---
Quote of the day: "Knowledge is limited. Imagination encircles the world." – Albert Einstein
---
Bee on Queen Anne's Lace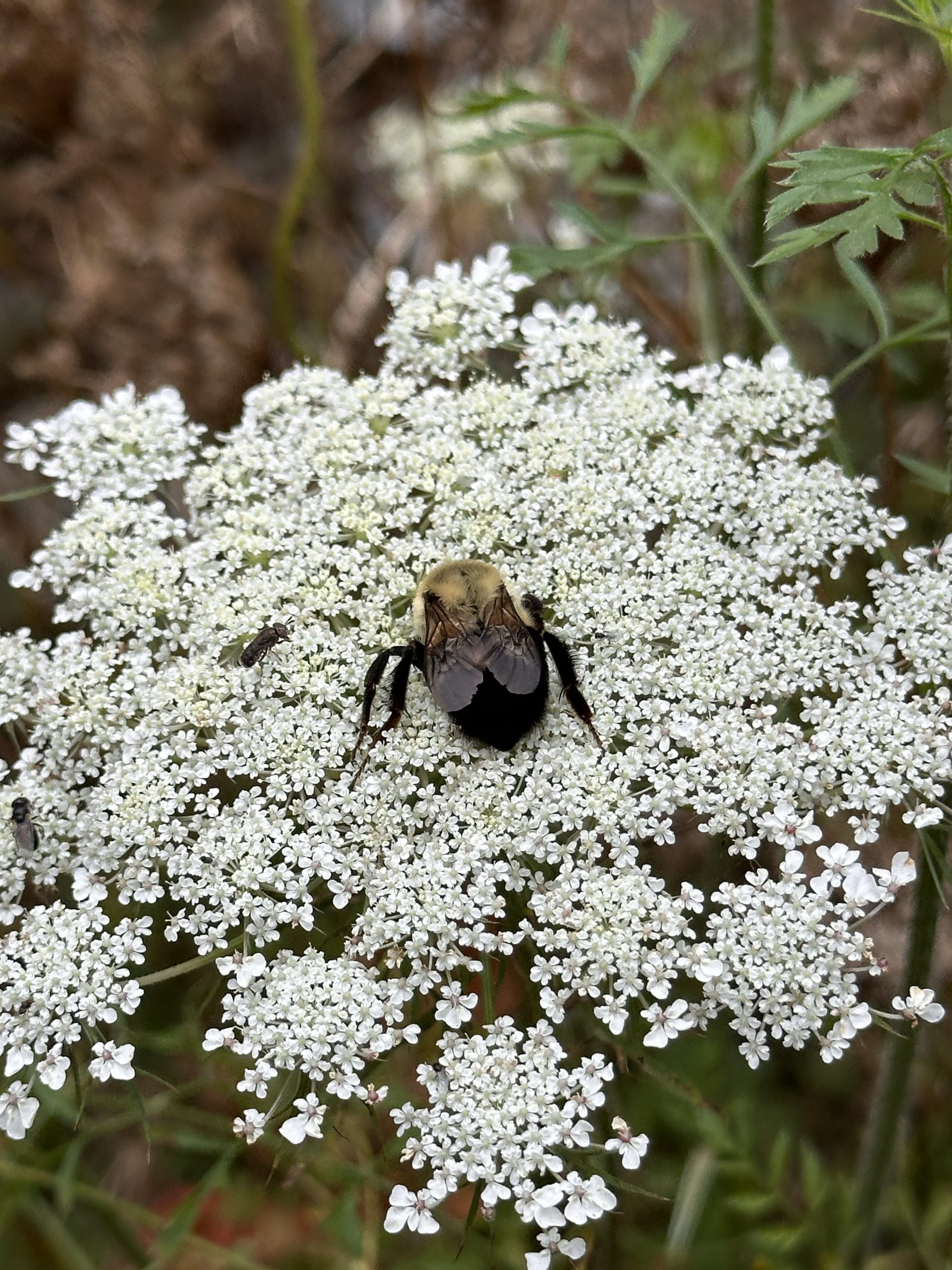 Images Exposed Daily Photo Challenge
Monday Closeup: We saw this on our weekend away. We were at one particular covered bridge and the rain was dripping. My wife noted the bee on the flower and tried to get a shot from the other side.  I didn't want to keep getting wet so I took a shot from the backside of the plant. This i the shot I came up with. To be truthful – we were not even sure the bee was alive or not.
---