Photo of the Day 308/365
Last Touches of Autumn Light and Color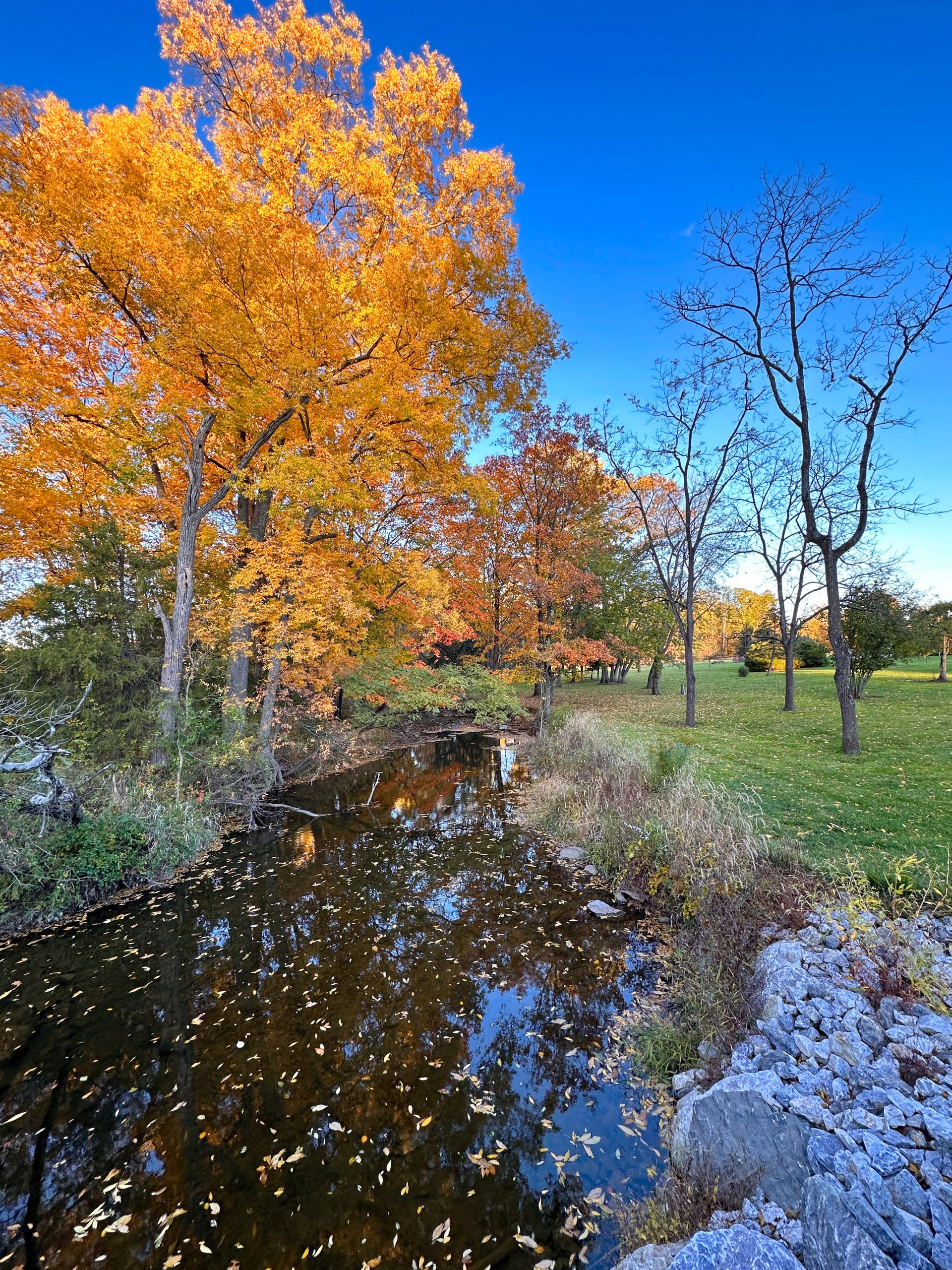 I took this photo 2 weeks ago on a long walk with my youngest. We reached the bridge just as the sun had set and the light was fading. I was wishing I had reached the spot earlier so I could capture more of the sunlight on these brilliant orange trees. Despite my thoughts, the scene was wonderful with the bright oranges, the leaves in the water, and the blue sky. The scene was still beautiful! This is my favorite time of the year.
---
Quote of the Day: "Nature has given men one tongue and two ears, that we may hear twice as much as we speak." – Epictetus
---
Autumn Farm and Dark Sky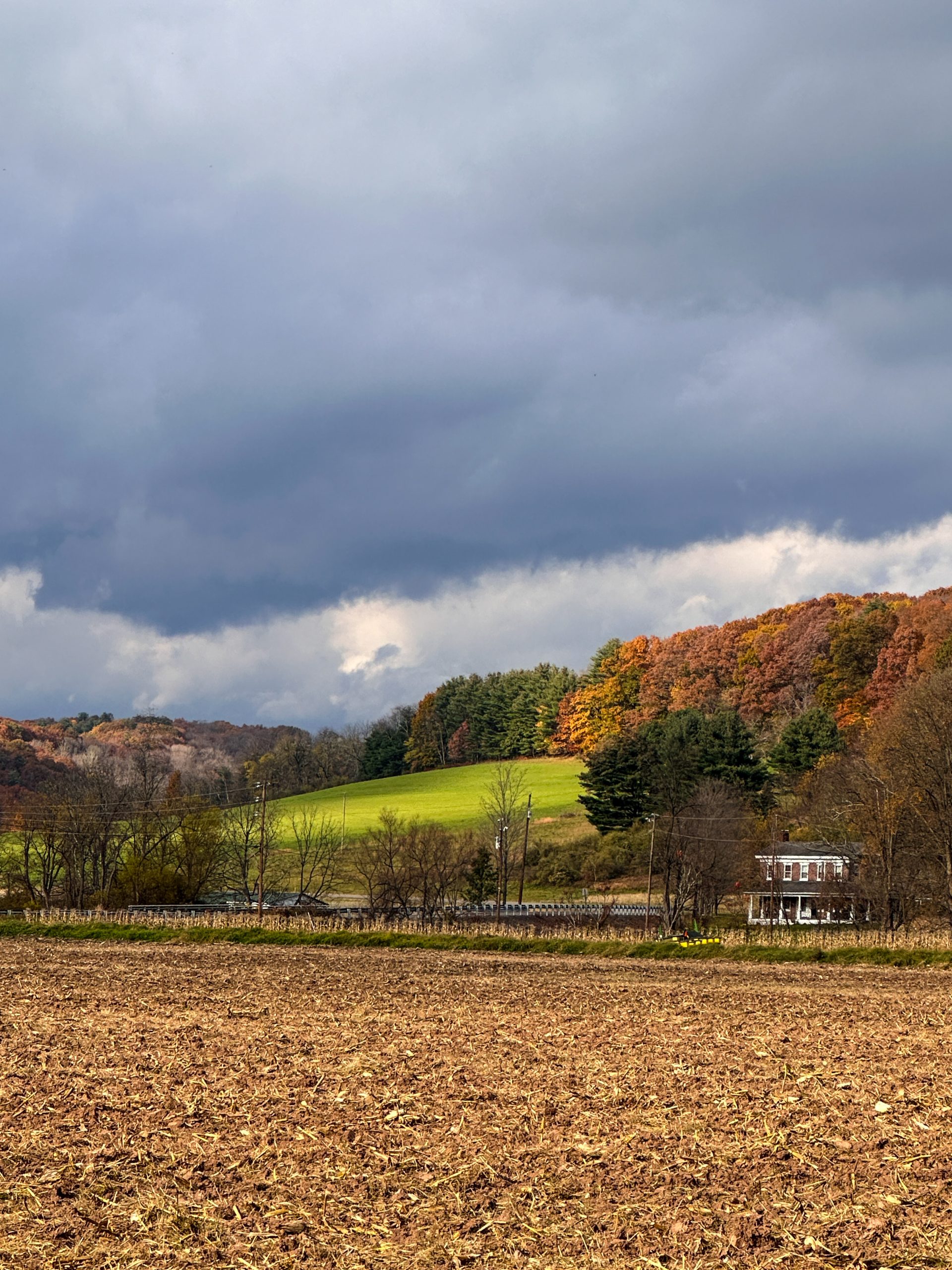 Images Exposed Daily Photo Challenge
Saturday Choice: This shot was taken last weekend on our mini-vacation. Saying that the sky, that day was variable, was an understatement.  We went from dark clouds (with rain) to blue skies within 20 minutes – and back again. We had crossed a covered bridge and I noticed this scene across the fields. The sunlight in the far side hitting the field and the farmhouse – opposed to the dark sky, made an interesting composition, in my opinion. I thought it a nice farm scene.
---