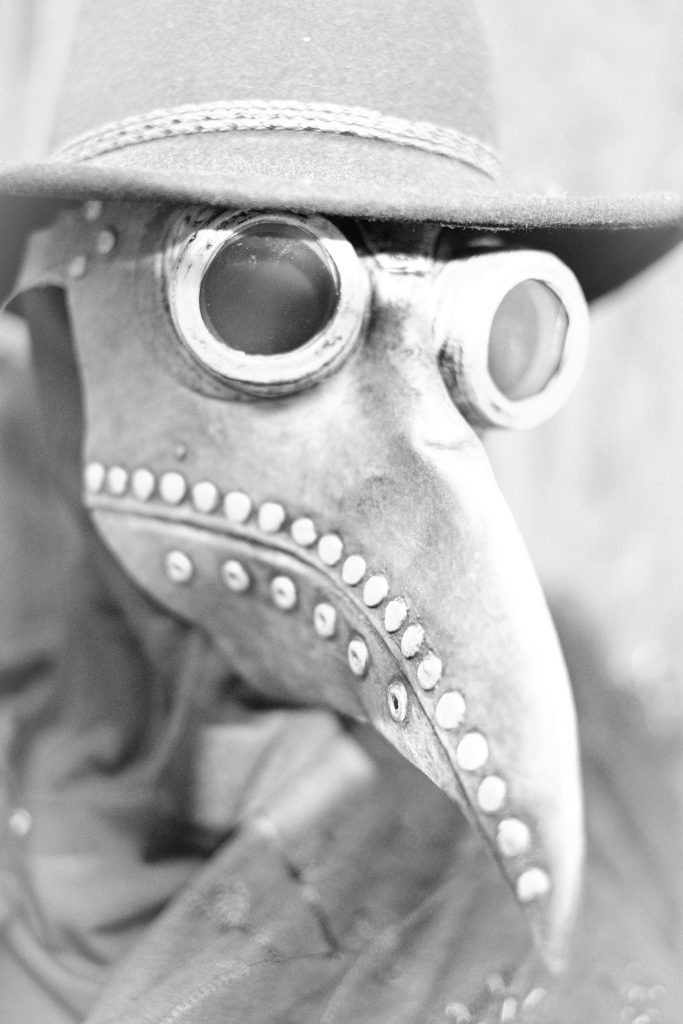 After a days work, walking home. I got hungry, yes I also have to eat. Passing the local burger restaurant, I saw a familiar skull on the roof. The restaurant had made a nice effort for Haloween, by putting some lifesize skeletons on the roof, on poles.
Now guess who has taken one of the bodies to call his own. Yeap it was skully.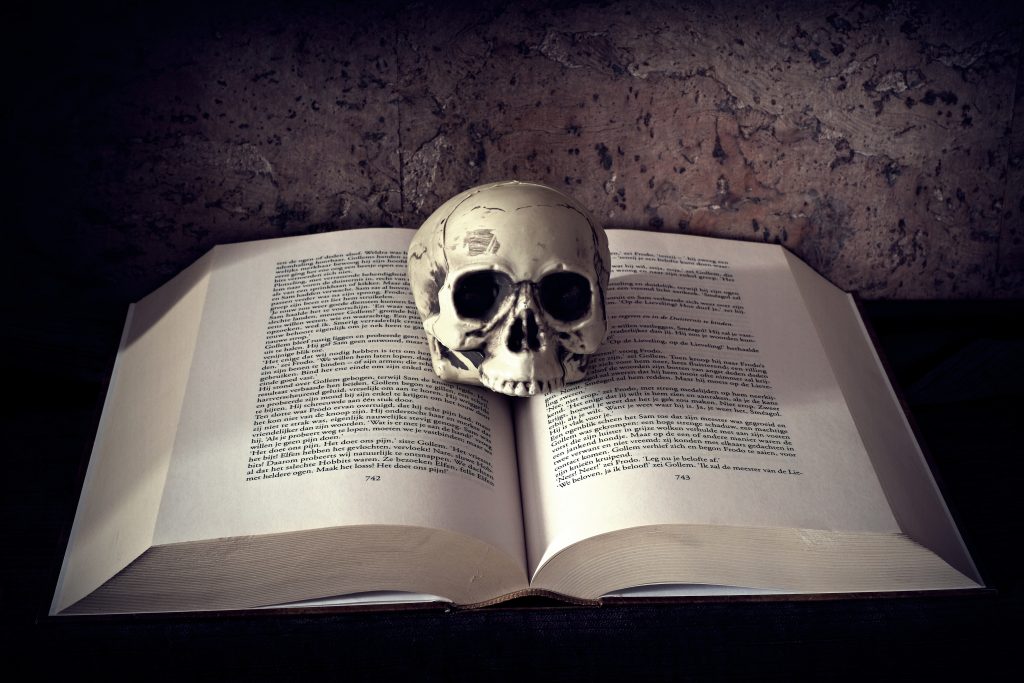 Maybe some of you still know this menance, who liked to tell stories and bad jokes. He was the skull on the book.
He found himself a body and he thinks he is a bit of a pole dancer.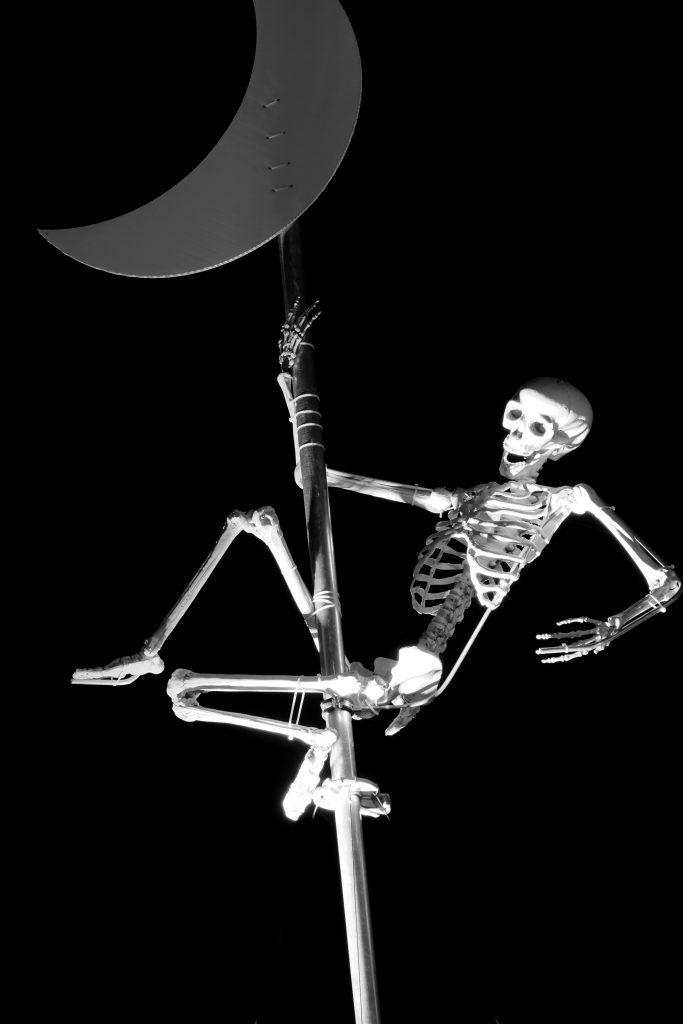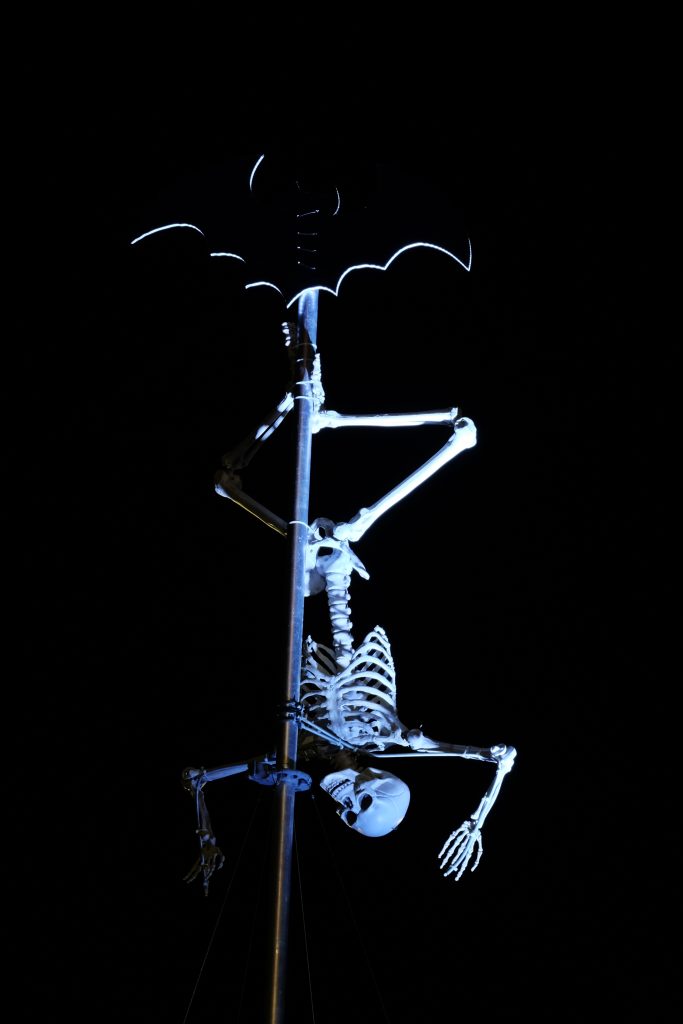 When he noticed me the jokes came flying at me, from beakhead to doctor of nothing, most of your patients die.