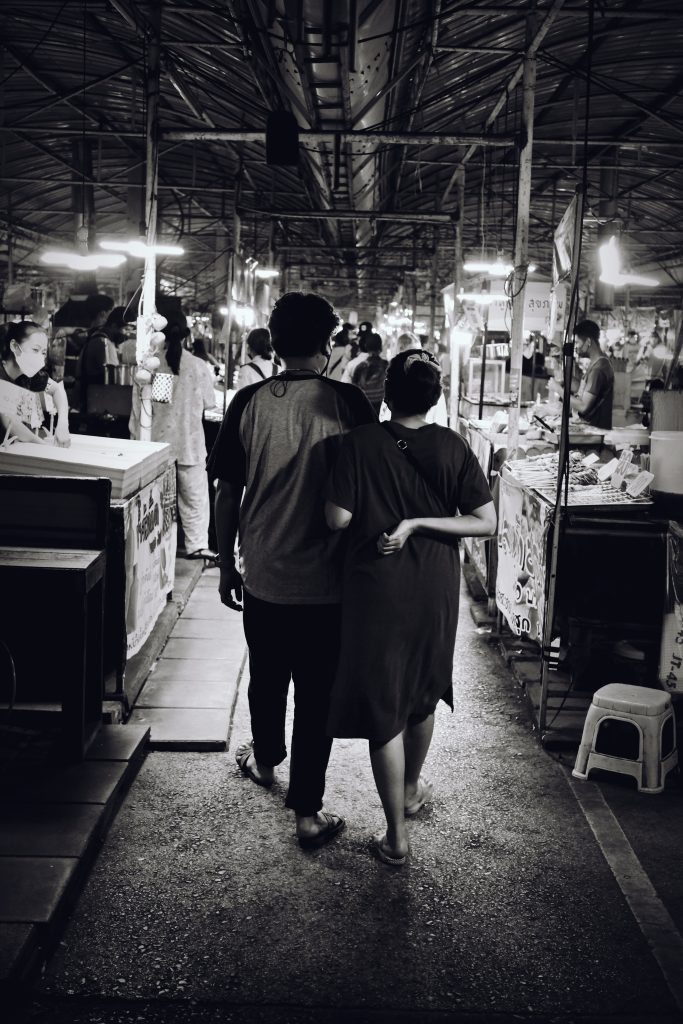 Sometimes a photo needs its own post.
Well I think this is one of them.
A young couple entering a nightmarket in Bangkok. She was higly pregnant and her cavalier was really protective . A nice sight to see and worth photographing.
Nightmarkets are everywhere in Thailand and so popular. Most of them open when people finish work. You have all kinds of streetfood there and a lot of sweets. And I must say sometimes cheaper than cooking yourself.