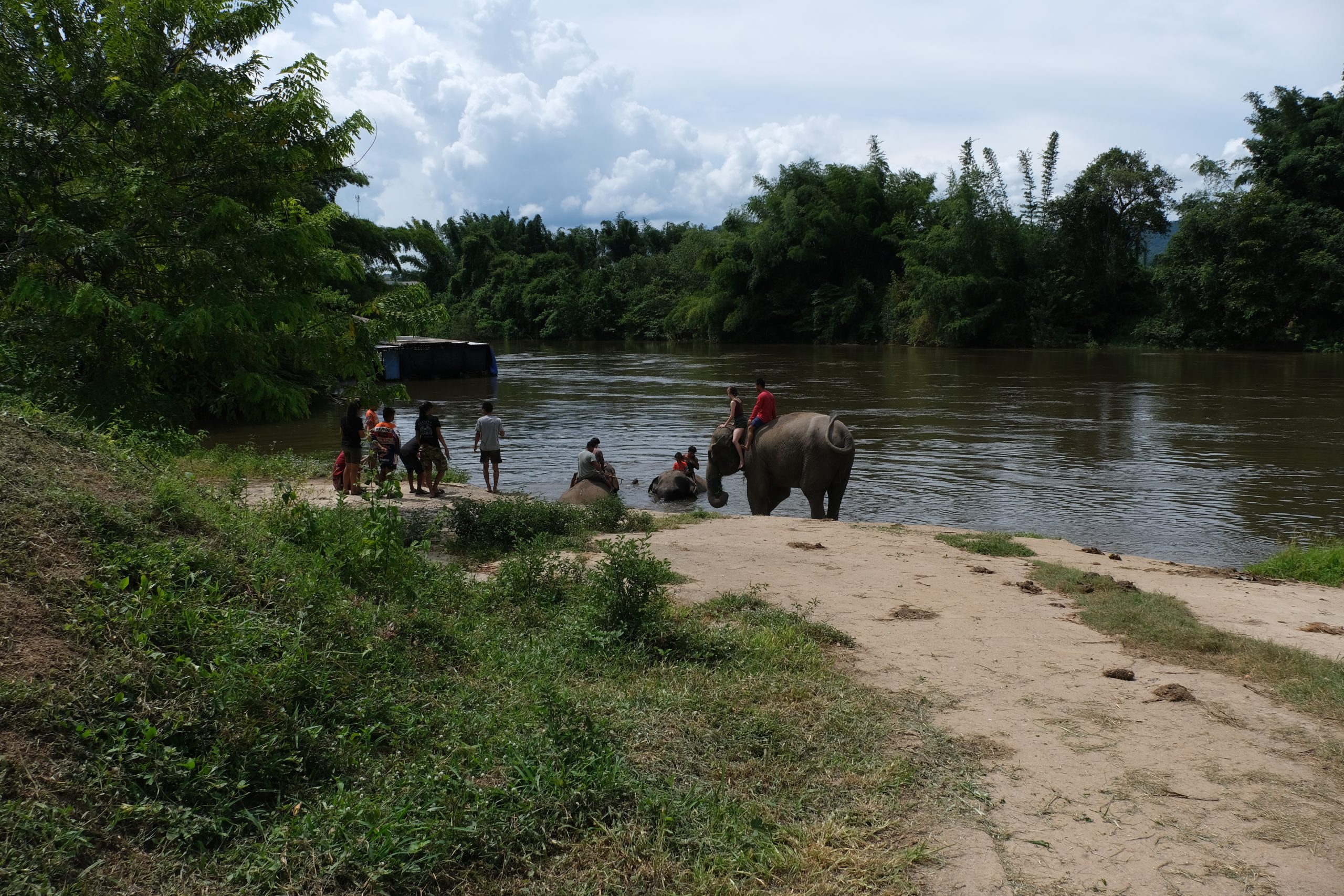 We still were in the lovely province of Kanchanaburi in Thailand. Not far from the place we slept was a small elephant village. You could feed the elephants, have rides on them and you could go bathing with them. My daughter would have liked to give them a bath, I decided to go and have a look first what they meant with the bath.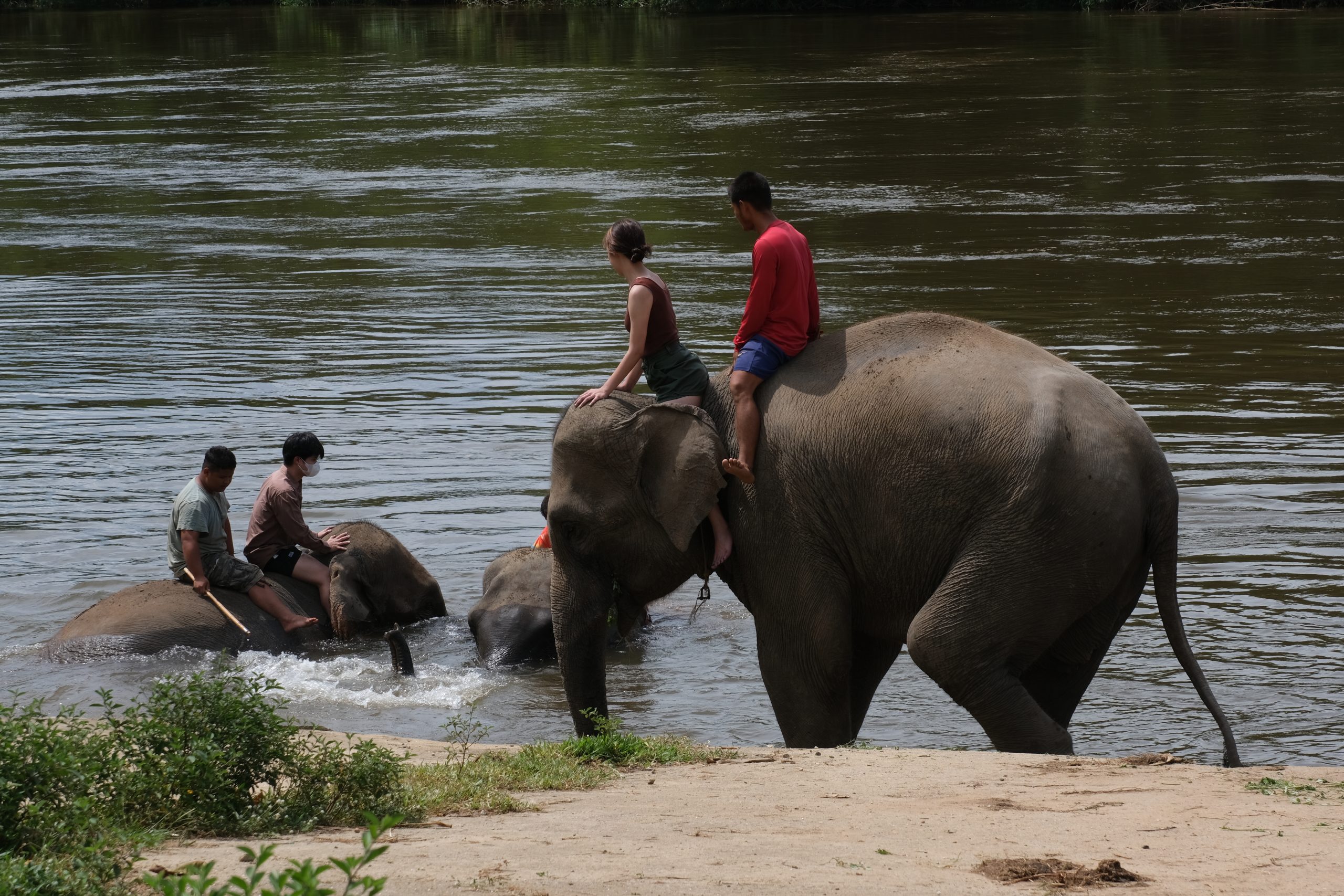 You go with the elephants in the water and you get a bath to. That was a bit over the top for my litle girl. Also it was not cheap, I can understand that the owners would like to makemoney, now the tourists are coming back. Two years with almost nobody and keeping these baggy pants is not cheap, they eat quite a lot.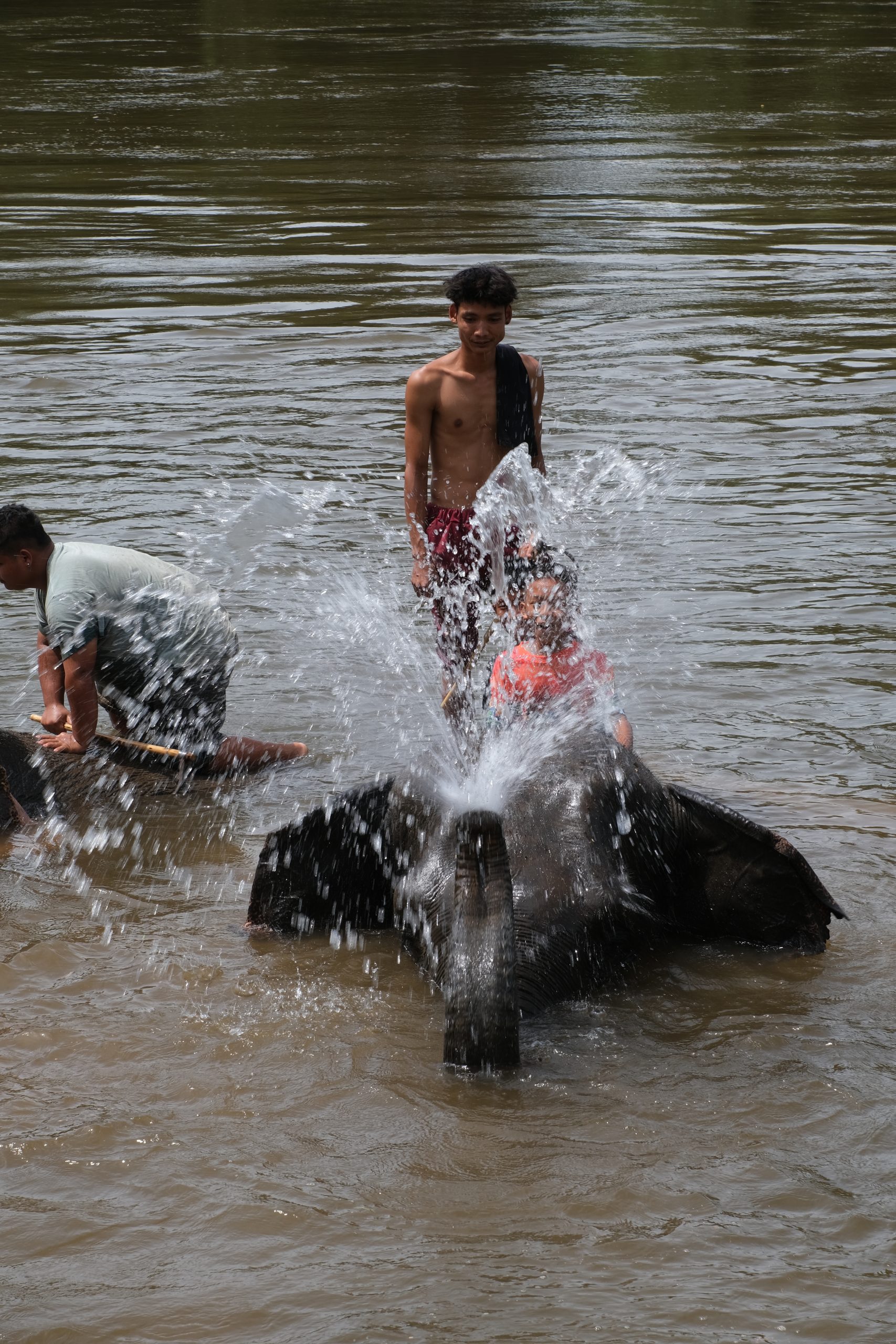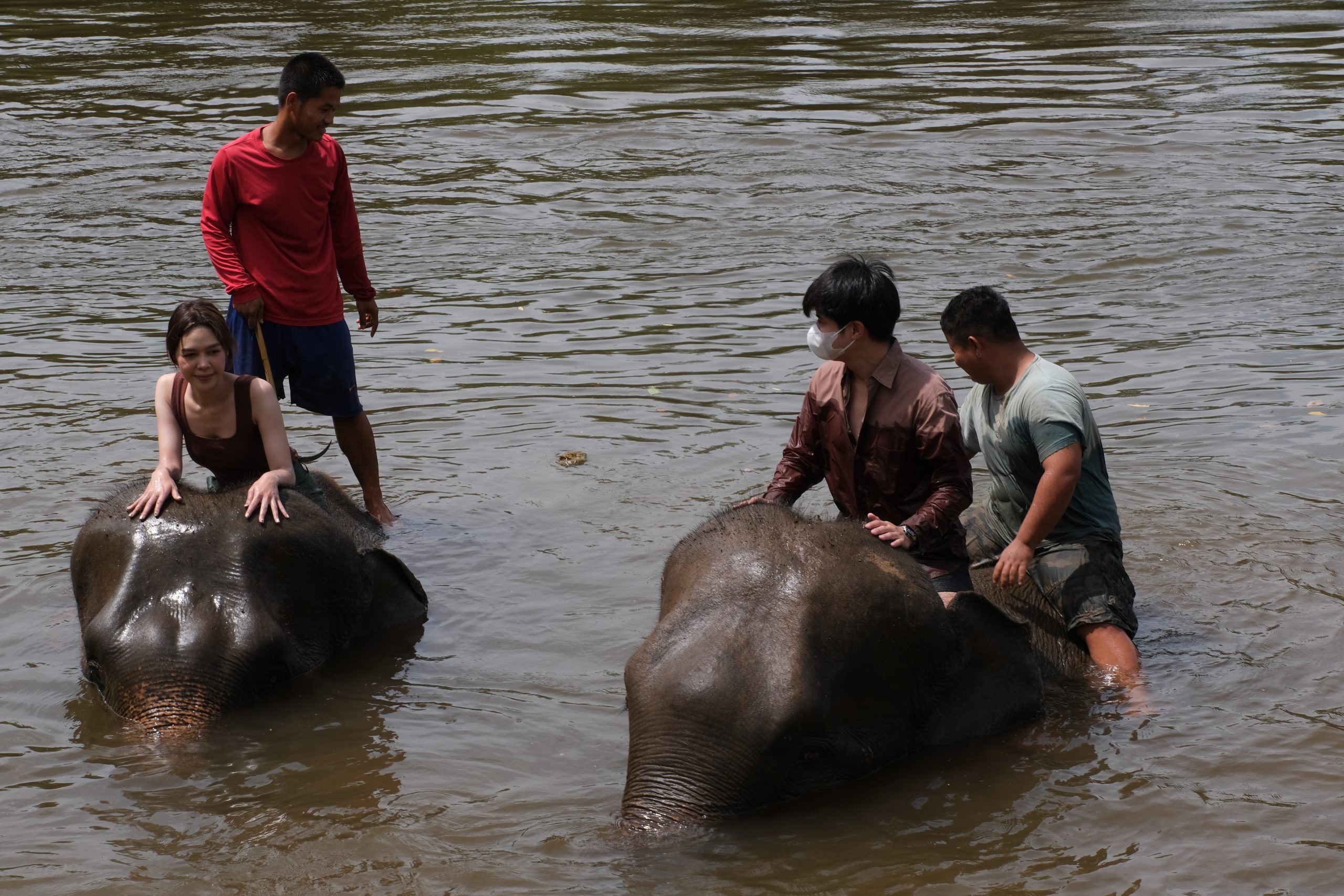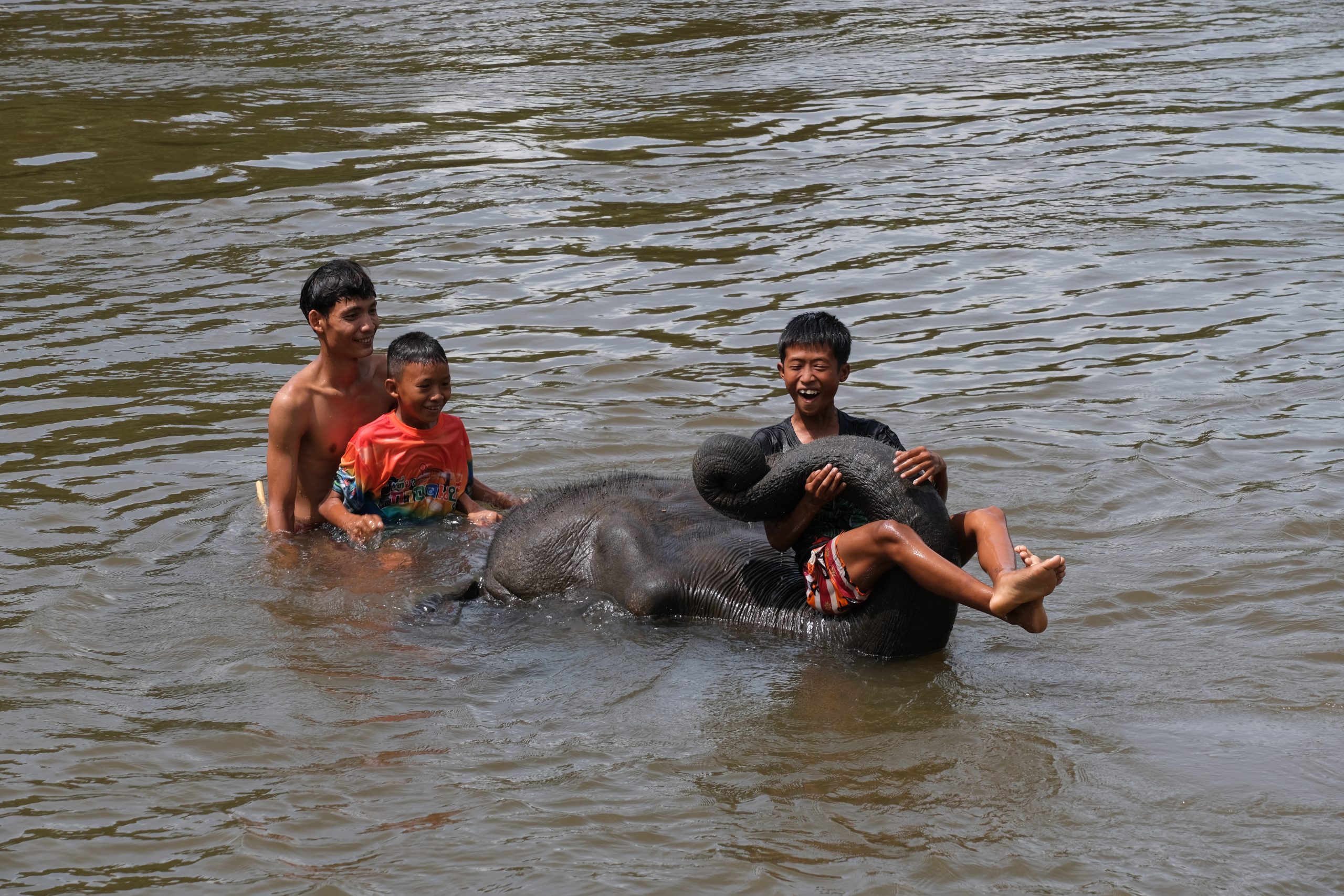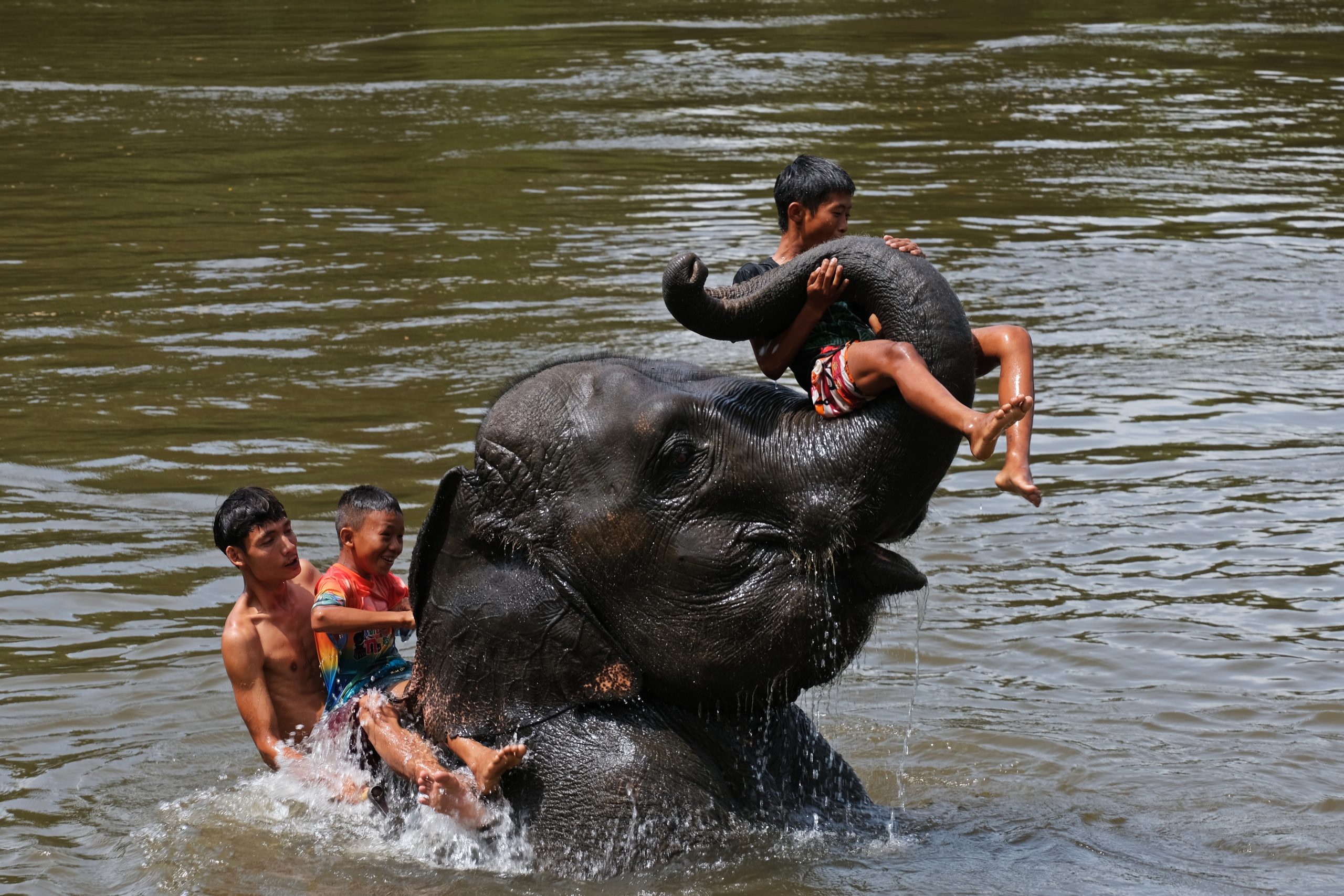 Must say that this I found not that safe, even my Thai family agreed this was a bit over the top.