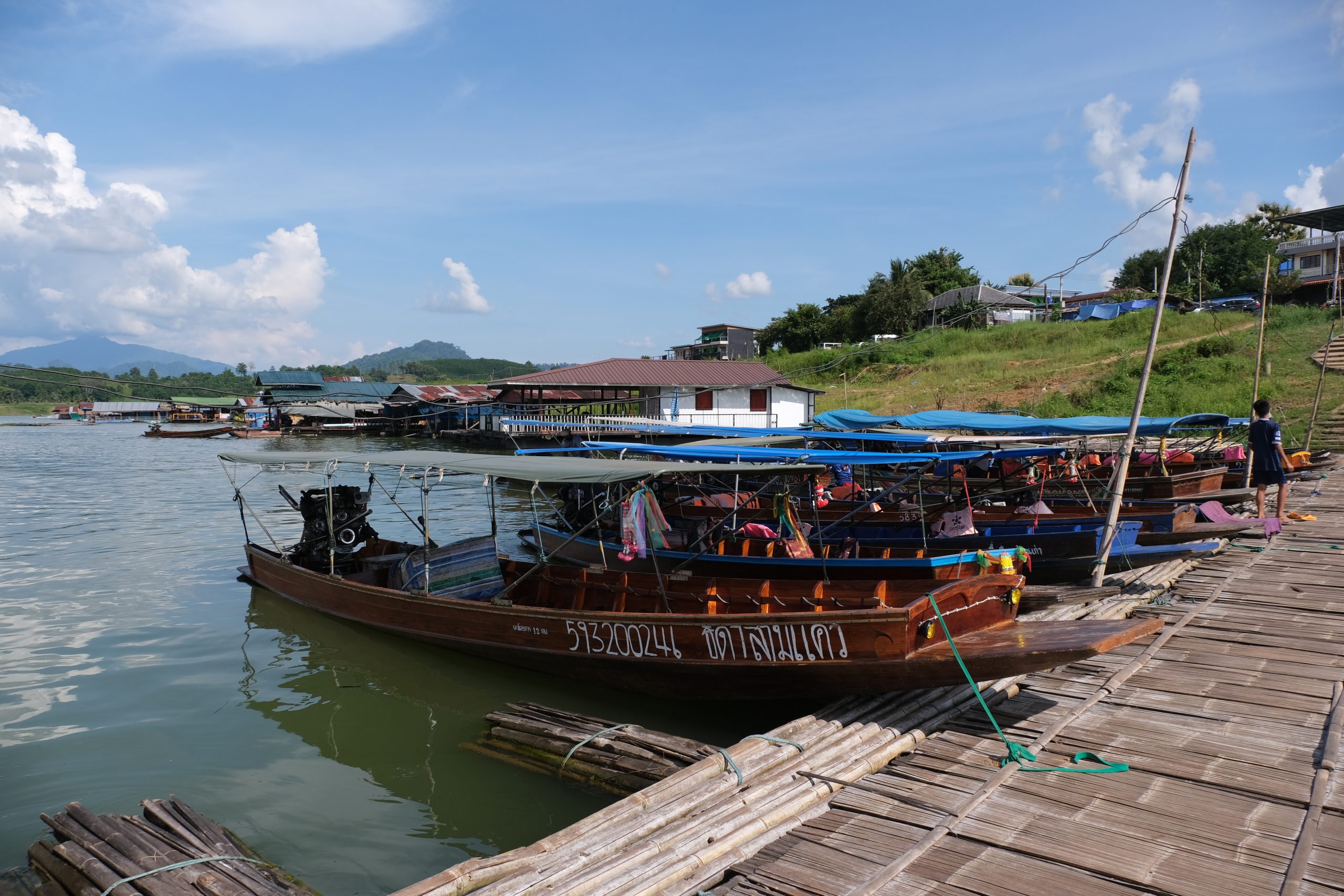 We are still in Sangkhlaburi, and  the family had a surprise. They arranged a boattrip for us, in the afternoon.
As you can see ,it are longboats, they are quite the challenge to get on. If the boat pickes you up it is loose, just putting there nose up the floating walkway.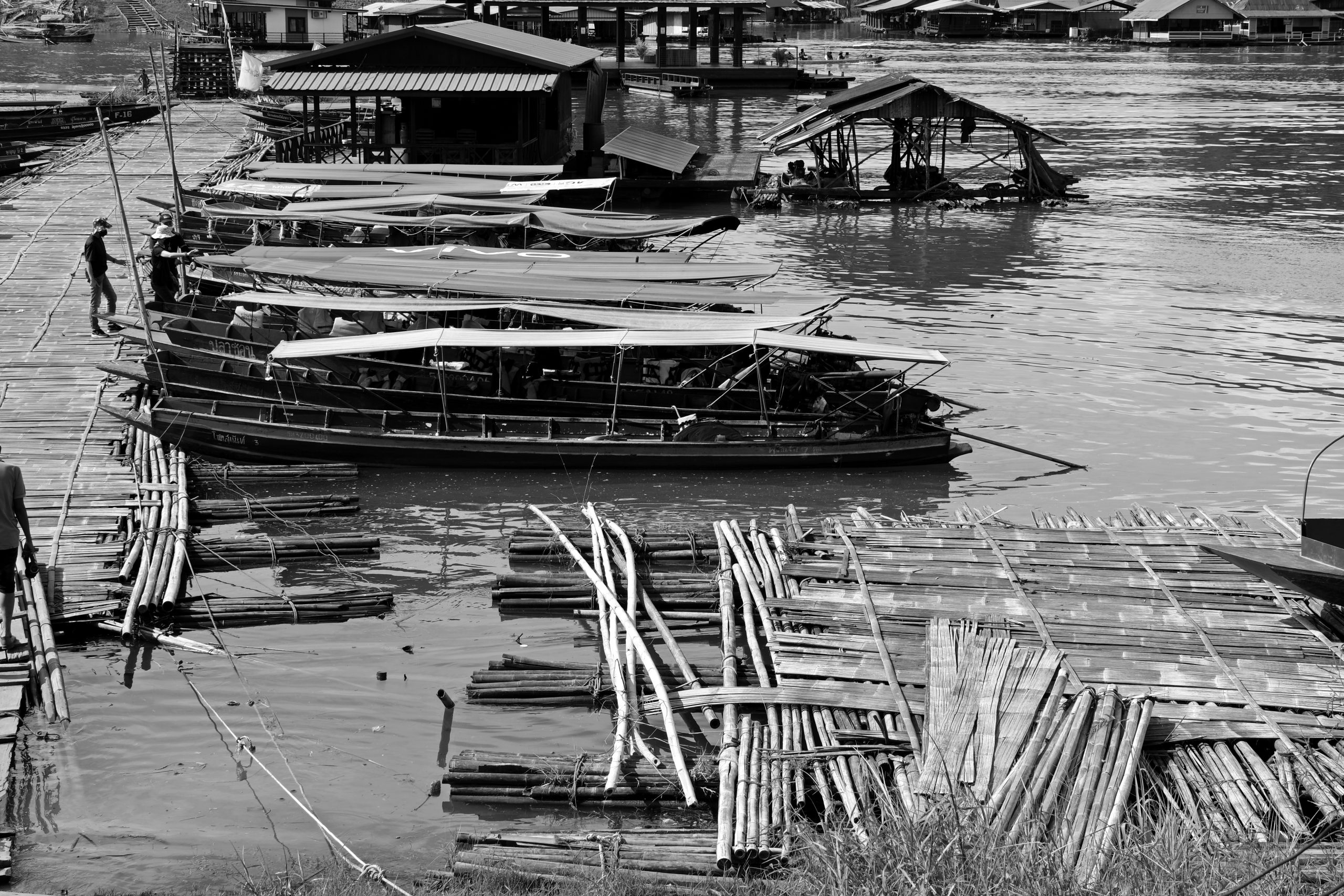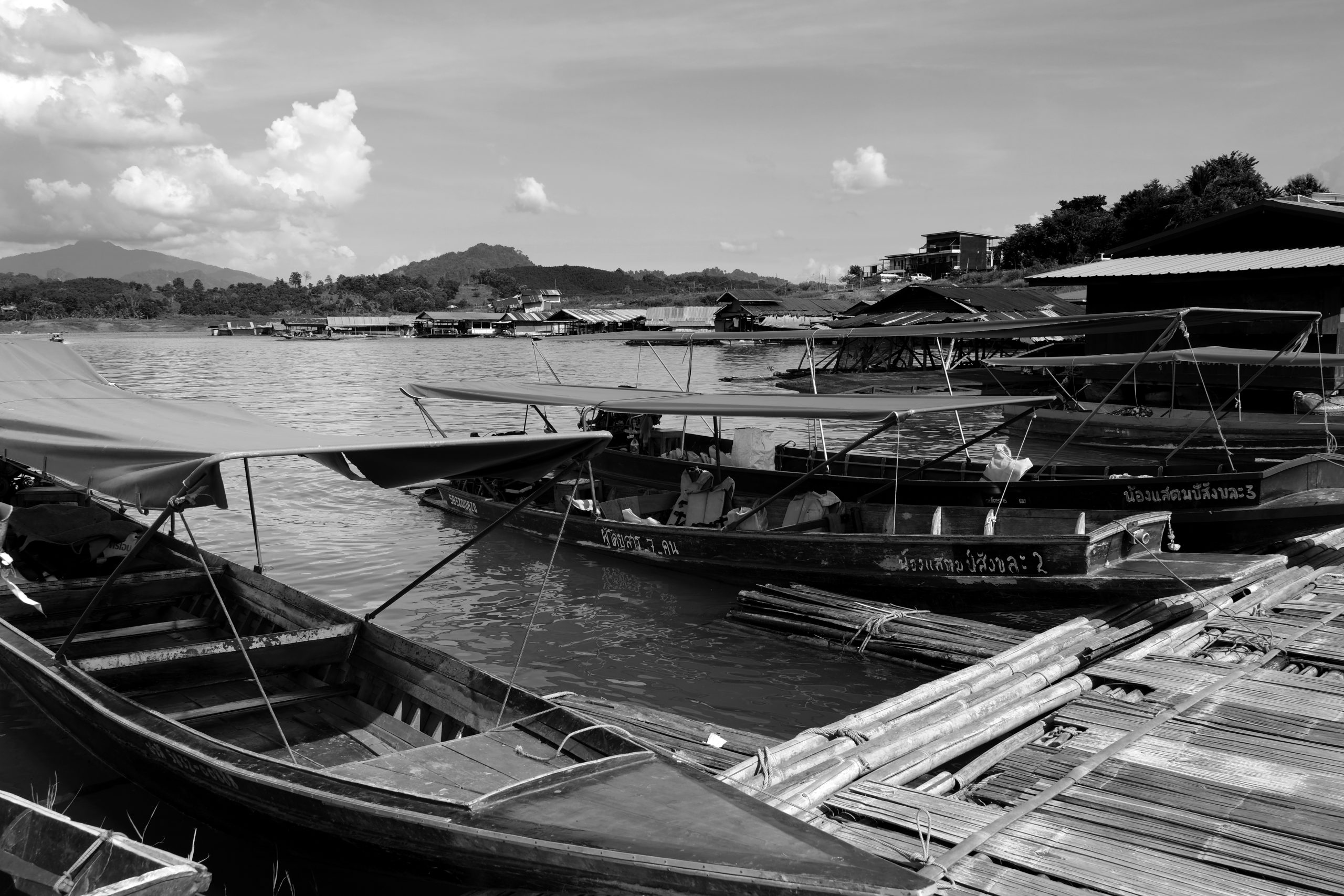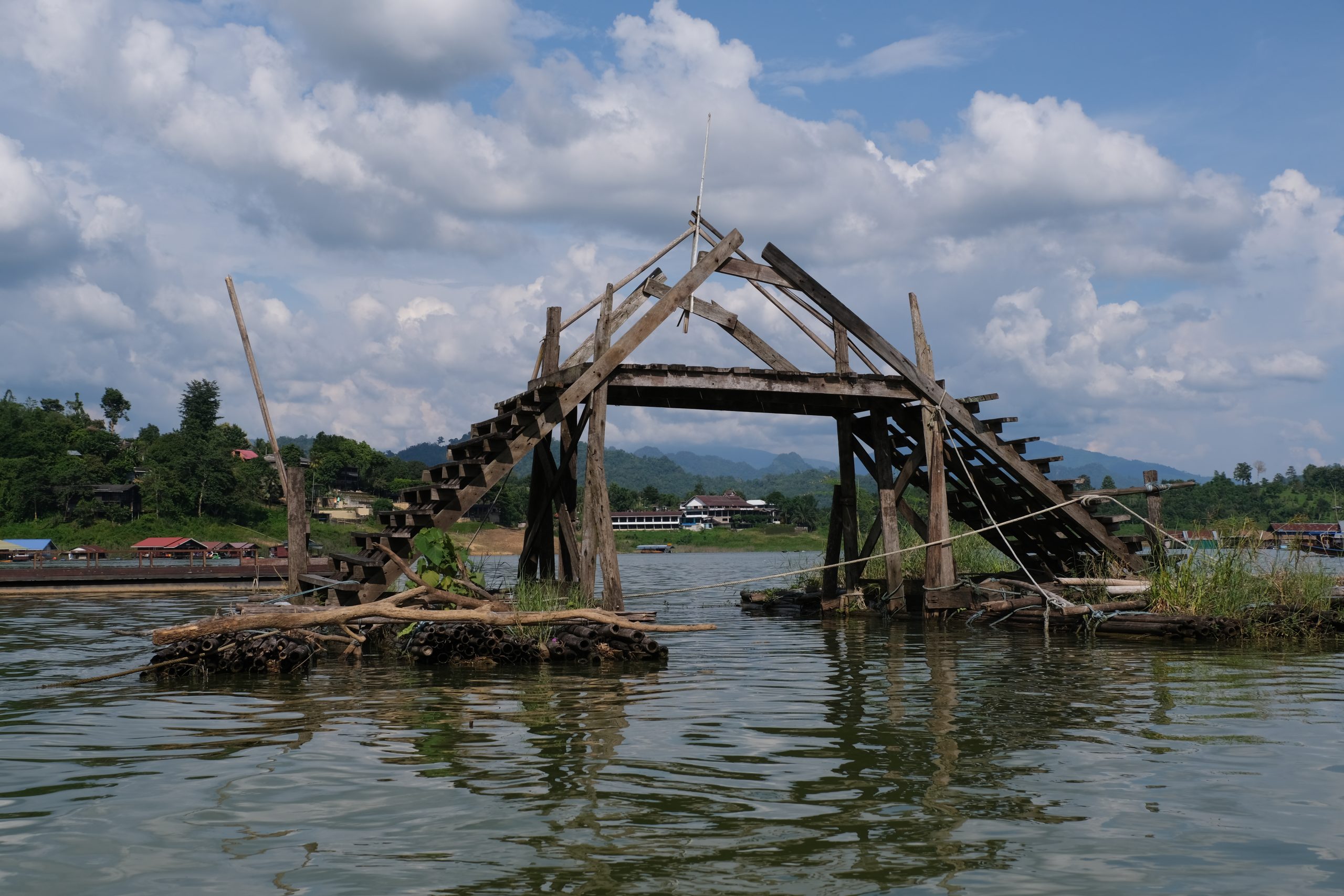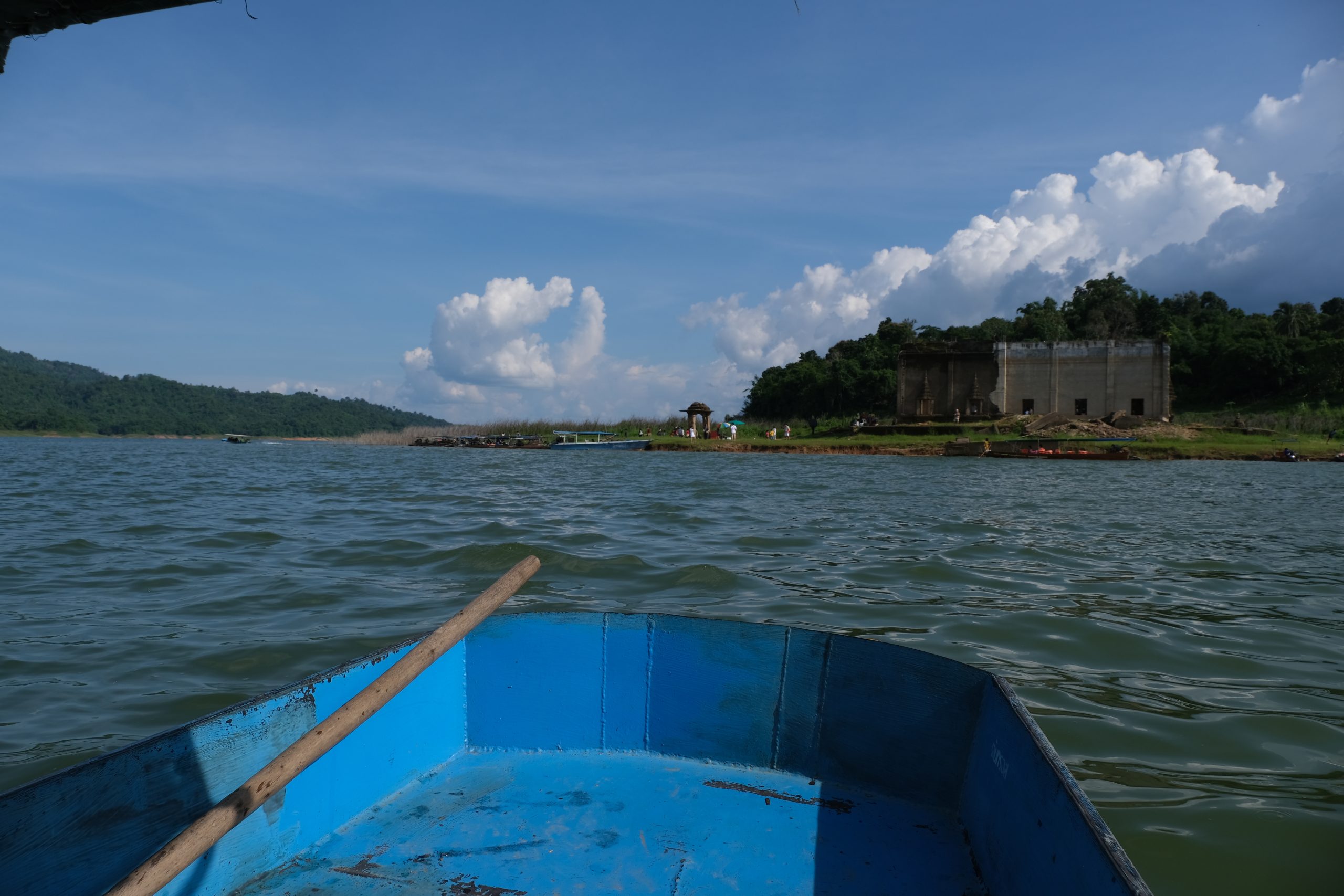 And of we went on the lake, There were quite a lot boats coming and going. I knew I was going to see some nice things and was not dissapointed. But you have to wait untill the next post to see what I saw.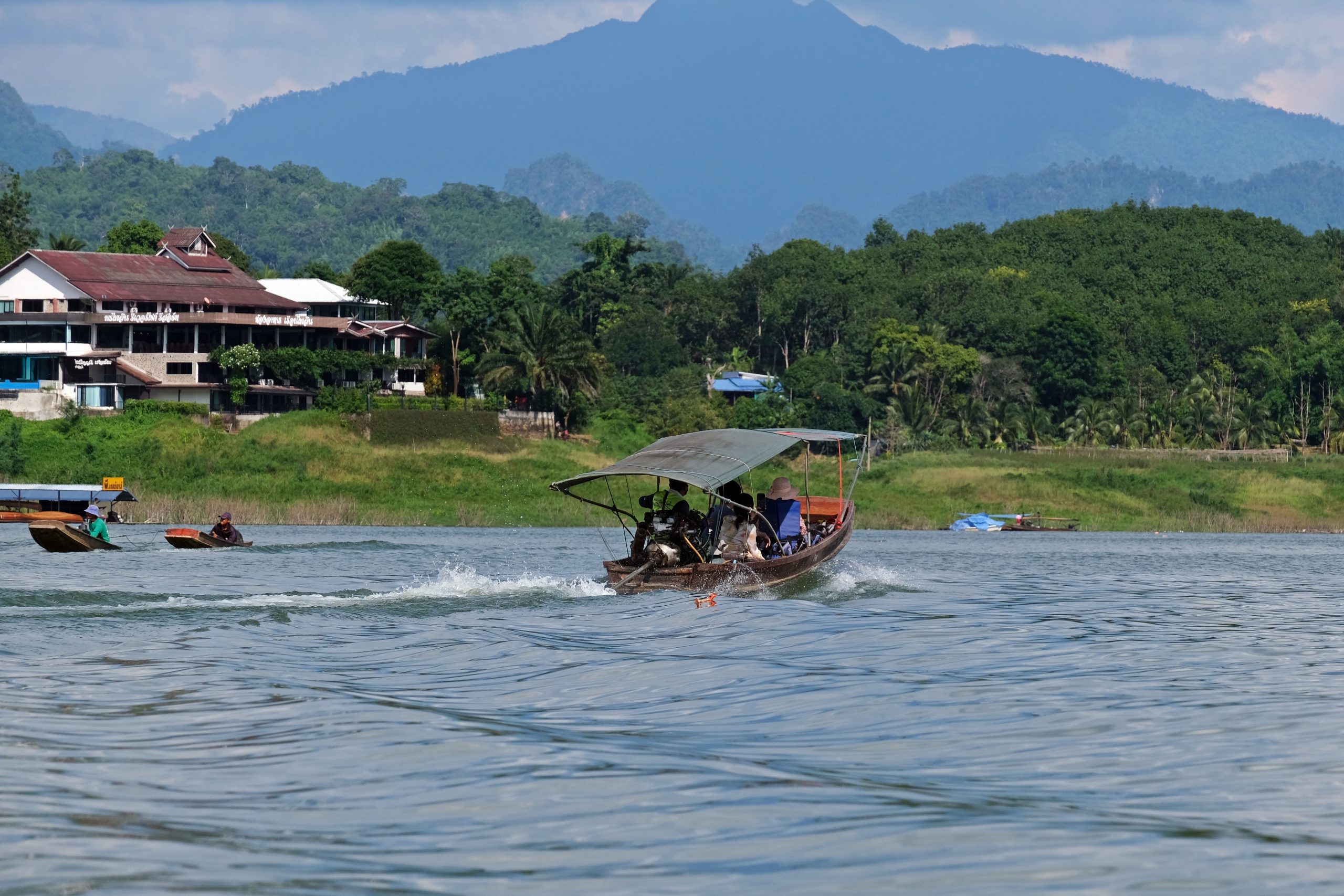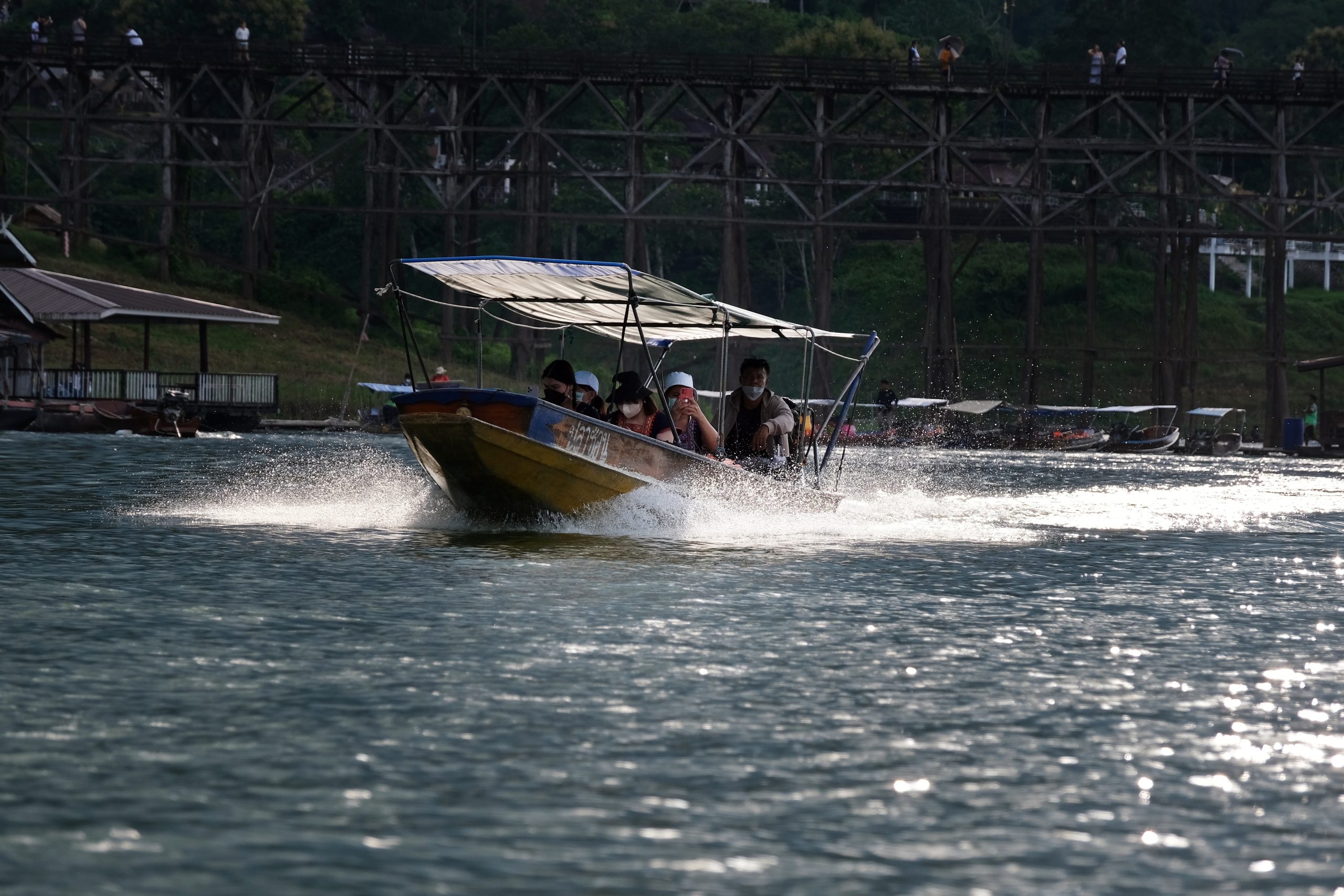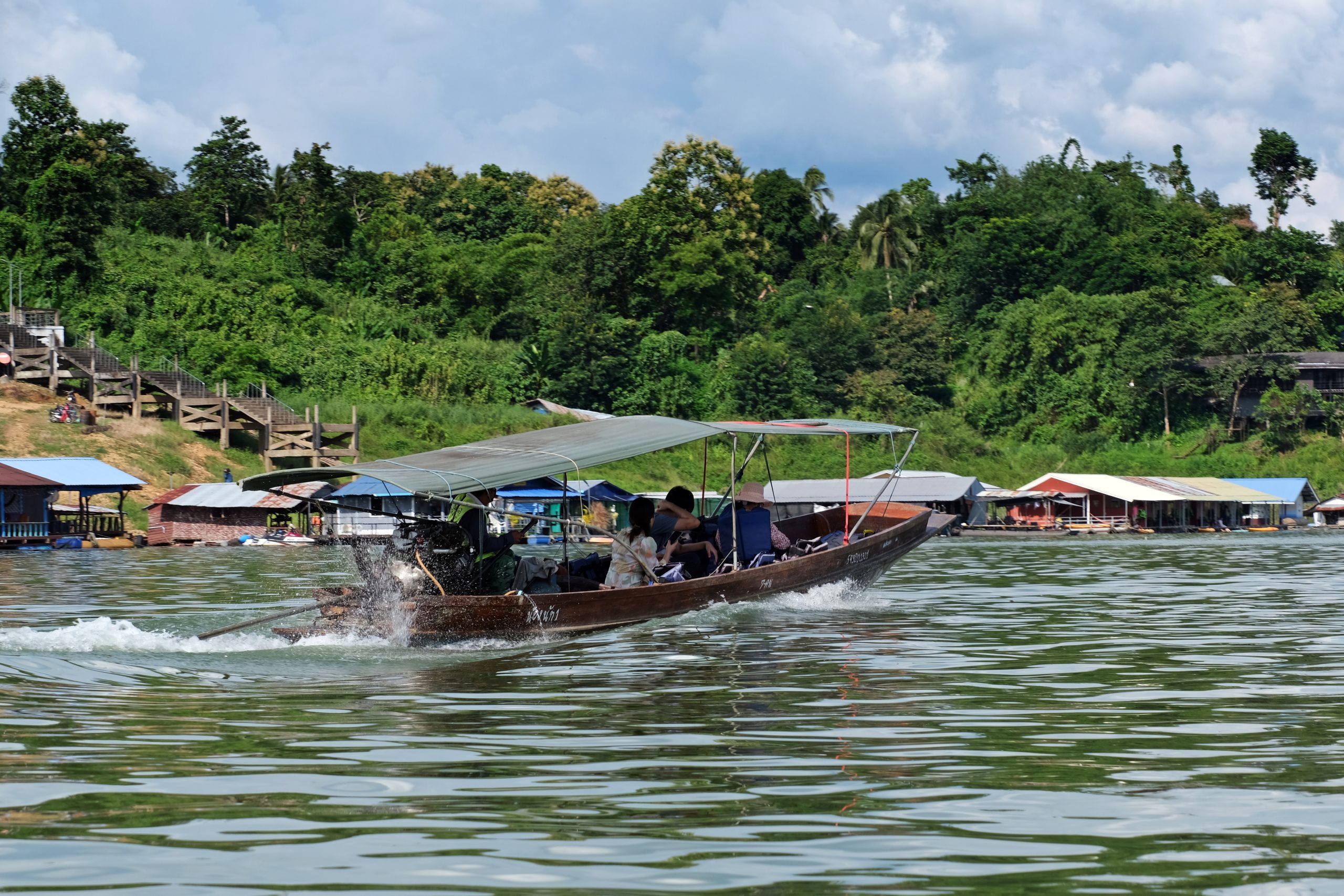 A good piece of advice, if you go in a longboat ,not sit in the front as I did. If they go full throttle you get soaked.