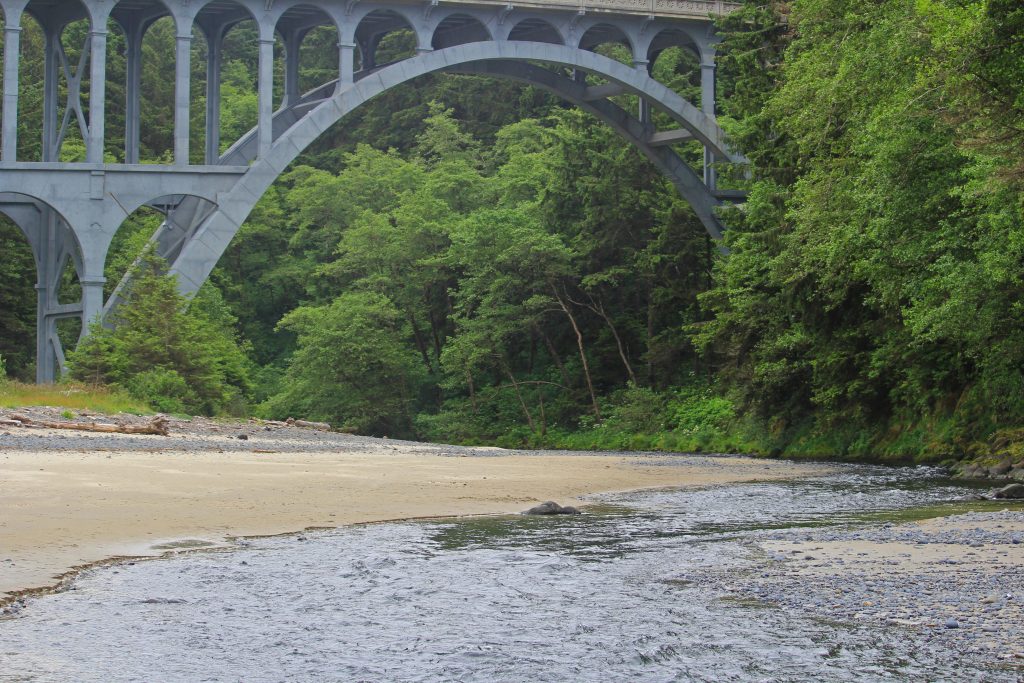 Built in 1932 the Cape Creek Bridge is a double-tiered structure with many arches and abutting the Cape Creek Tunnel. This bridge is best seen from the beach park below Heceta Head Lighthouse. Designed by Conde B. McCullough and constructed by John K. Holt and the Clackamas Construction Company.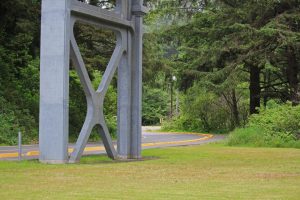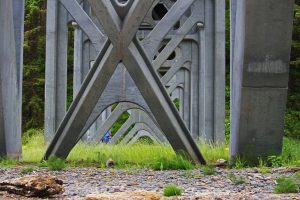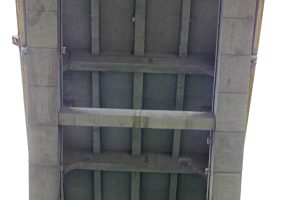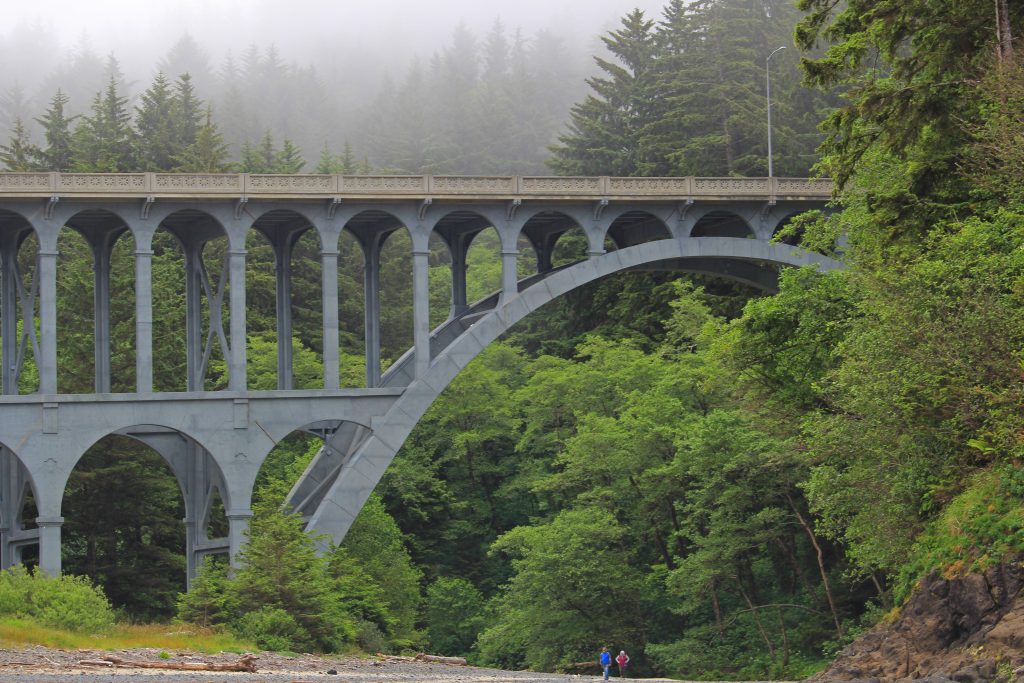 An example of an ancient bridge design combined with early twentieth-century use of reinforced concrete construction techniques. While reminiscent of Roman stone aqueducts because of its two tiers of numerous arches and columns, the 619-foot bridge incorporates in its design a 220-foot open-spandrel rib-type reinforced-concrete deck arch.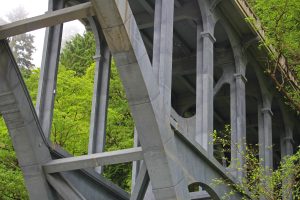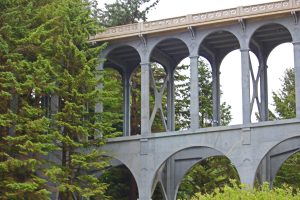 At the time of the bridge's construction, the U.S. Bureau of Public Roads was completing a 700-foot tunnel through nearby Heceta Head, at the south approach to Cape Creek Bridge. Both undertakings were part of long-range plans to complete a highway along the length of the Pacific Coast.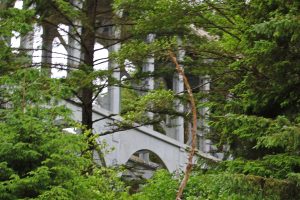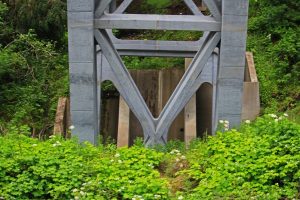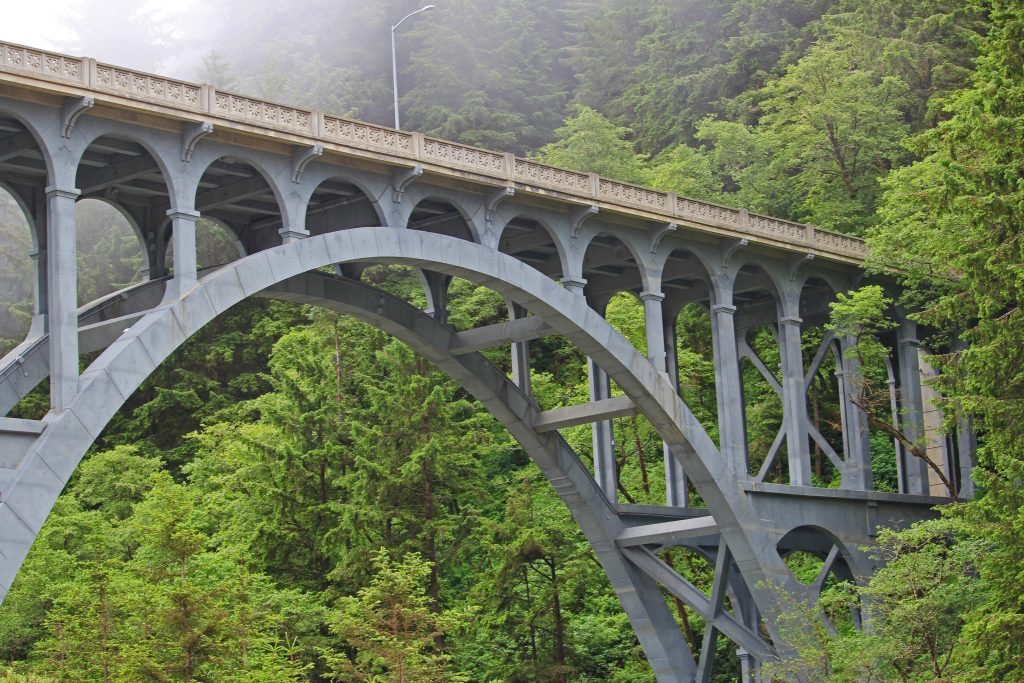 This section of highway presented engineers with major construction problems. It became known to many as the "million-dollar mile" because of its high cost.