Already the city has gone crazy with building and streetworks for a fw years now. Everywhere you go, you can find works of a kind. People are loosing their patience and are complaining to the city council.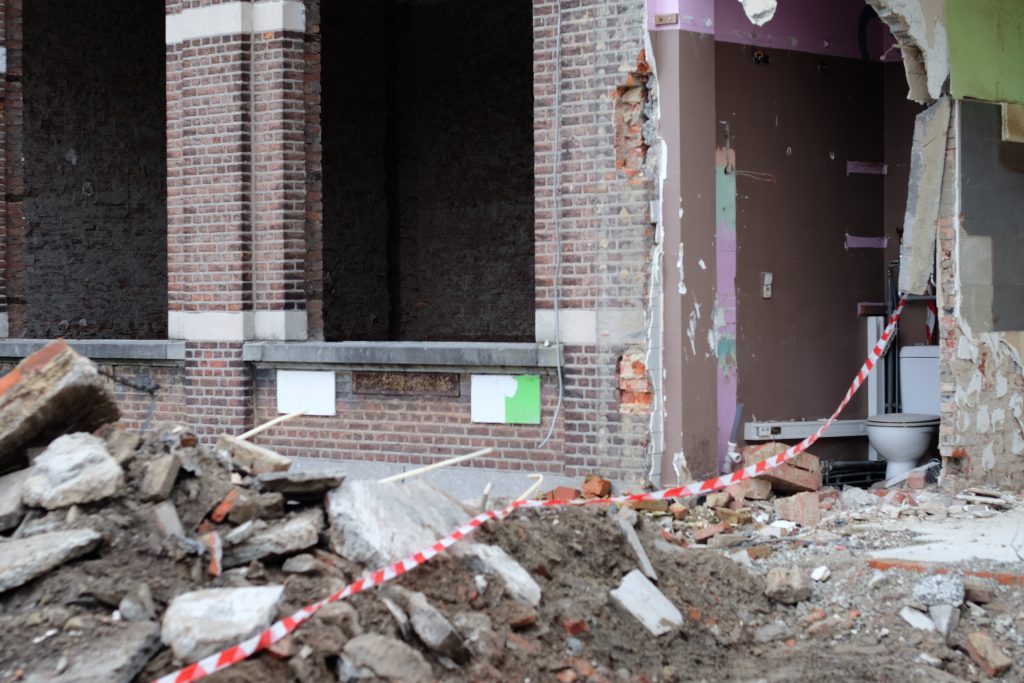 This is what you could call a public toilet;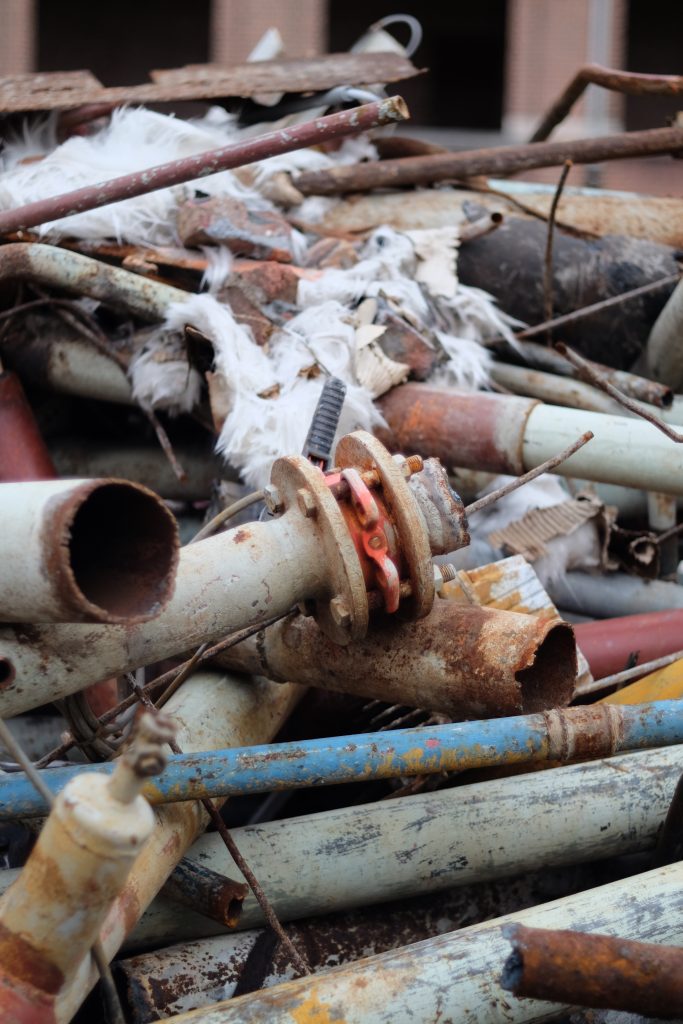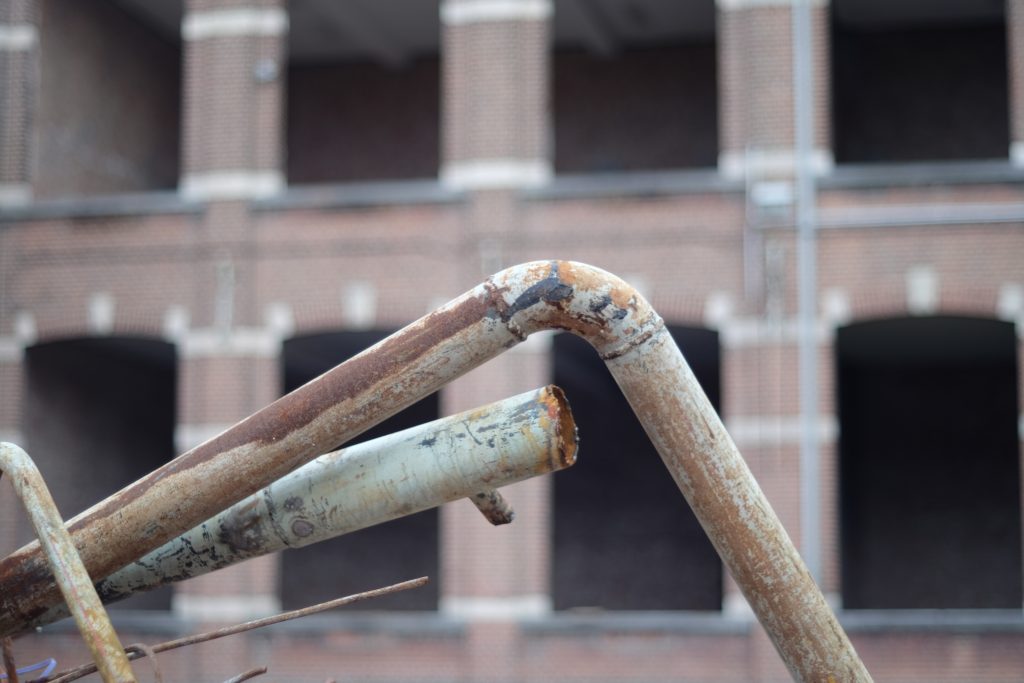 Photos shown here are from a school in my neighbourhood that is being renewed, only the facade is left standing.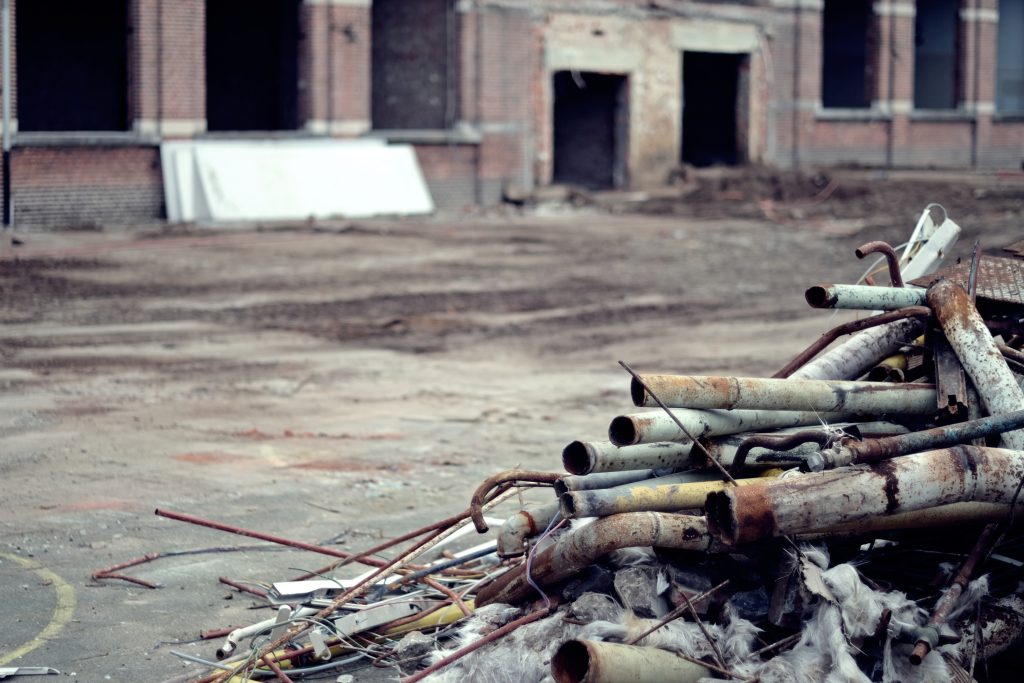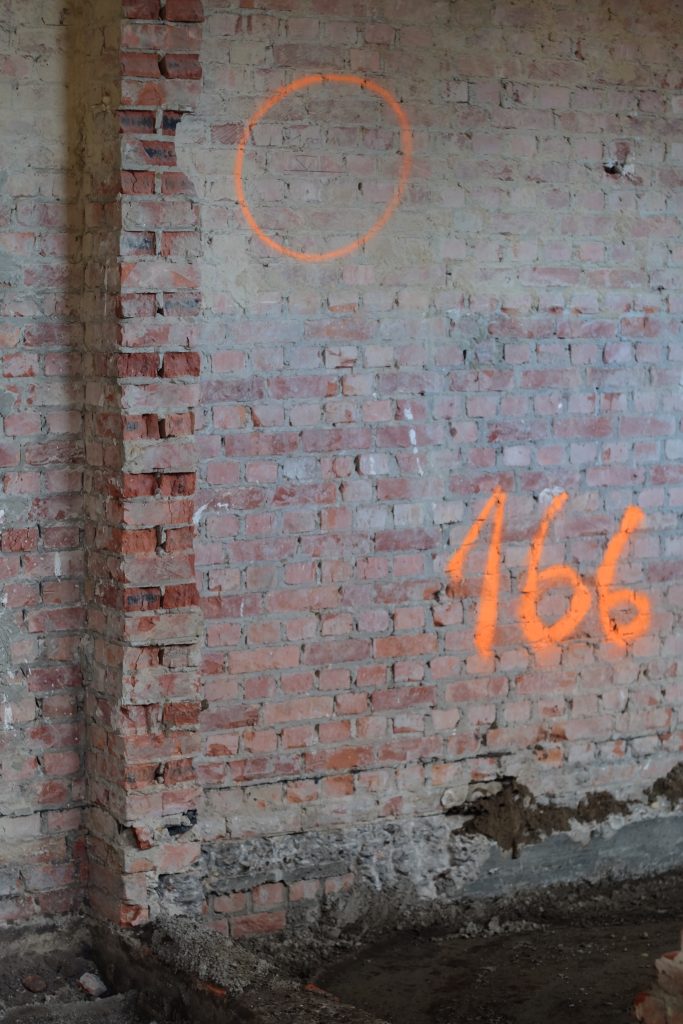 Pictures are taken with a vintage Porst color reflex lens, 50mm f1.6, quite a good performer. Like his soft bokeh and it is pretty sharp when stopped a bit down, have to try this lens out more.