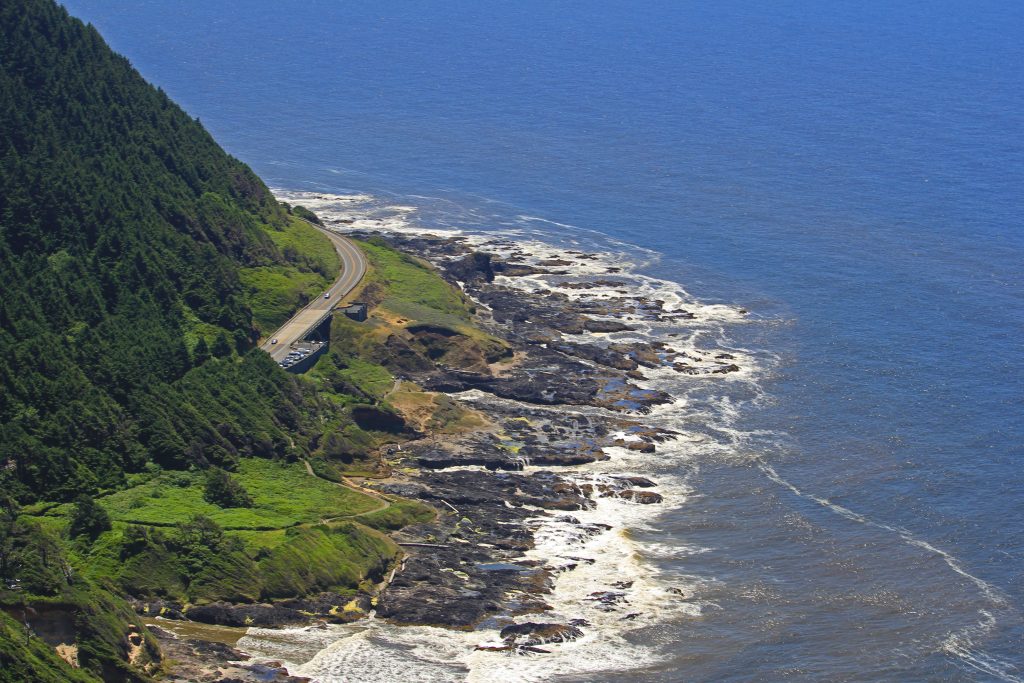 Towering 800 feet over the Pacific Ocean, the Cape Perpetua headland is the highest viewpoint accessible by car on the Oregon Coast. From this high point, enjoy views of the Cape Perpetua Marine Reserve and the rugged and rocky shore where visitors can witness the power of the ocean as it meets the coastal temperate rainforest.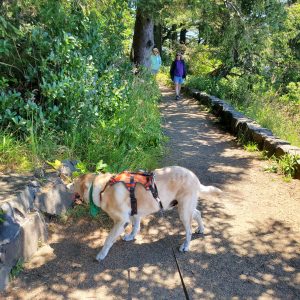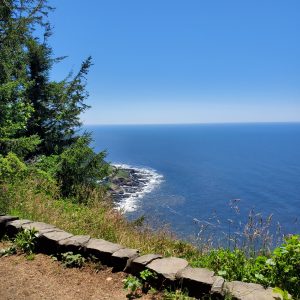 Cape Perpetua Scenic Area encompasses 2,700 acres of coastal habitat and was set aside for its exceptional ecological characteristics. A 26-mile trail system offers many opportunities to experience this lush and diverse temperate rainforest.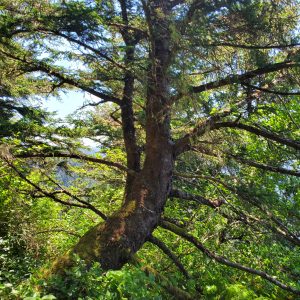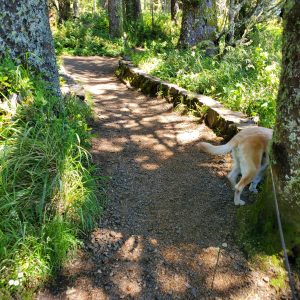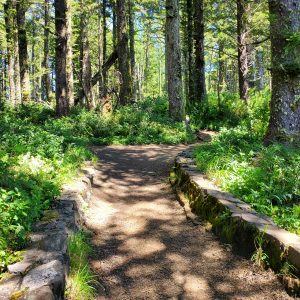 People have been part of this landscape for at least 6,000 years and Cape Perpetua bears evidence of this rich history. Archaeological sites provide hints into village life of the Native American Alsea people, who called this area Halaqaik. When British explorer James Cook saw the headland in 1778, he named it for Saint Perpetua. Many of the trails we find here today were first constructed by a unit of the Civilian Conservation Corps as President Franklin D. Roosevelt sought to provide work for young men during the Great Depression. Their camp occupied the area where the visitor center is today.