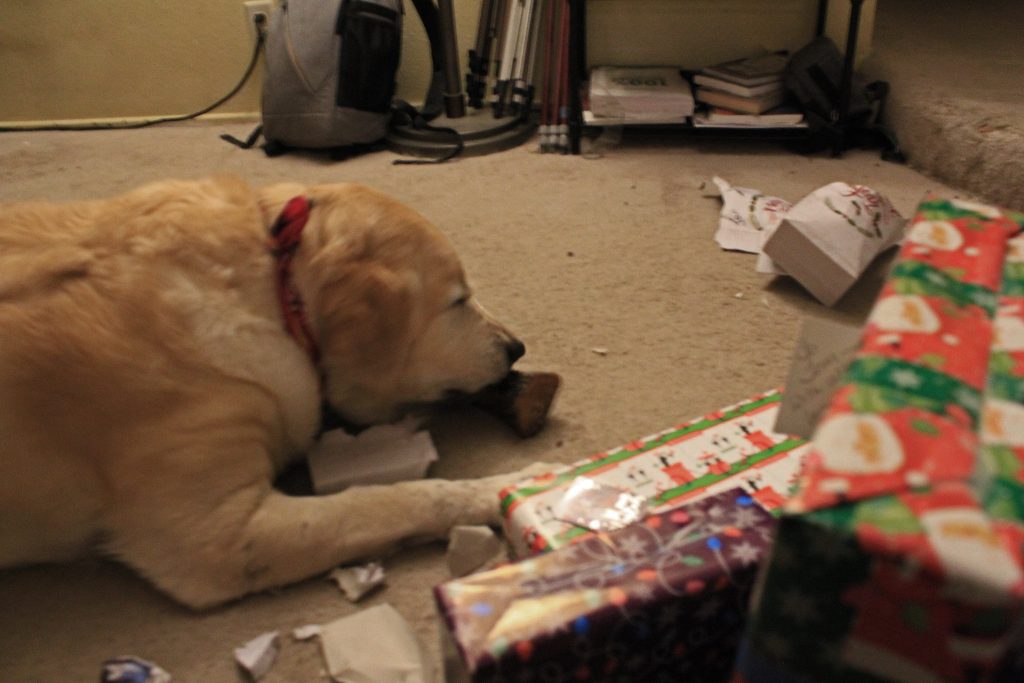 Jovi Helped to Un-Wrap Presents,  of Course the Present He Could Not Leave Alone  on Christmas Eve.   He Found it and Ripped the Box Open, Was a Big Bone and That Seemed Like all he Wanted at the Time,   Until He Found More Presents  🙂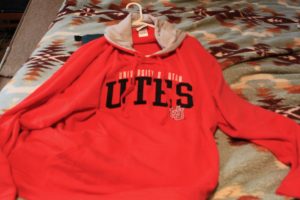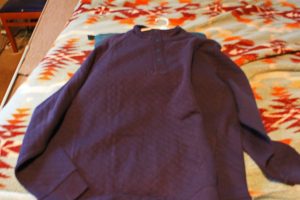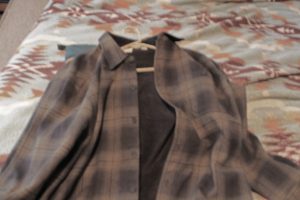 Sister Sent a Box of Presents to Myself and Jovi,  of Course Jovi Got a Package of Bully Bones, He Tried to Rip the Whole Package Open He wanted Them All hahaha,  I Received  a Utah Ute Hoodie  Its really Comfortable, but too Warm Today in Our Strange Oregon Weather of 61 Degrees haha  Plus an Eddie Bauer Sweatshirt and a Really Nice Flannel   Thank you Cathy   Jovi Thanks you Too. 
     Plus We Received Cool Grind Salt and Pepper, Pendleton Travel Blanket,  Charlie Brown Christmas Book  Hard Cover, and a Dog Puzzle   Plus some Forbidden Chocolates!!   From My Other Sister  I received a Gift Card to my Favorite Grocery Store Trader Joes      Thank you to Everyone and Merry Christmas 2022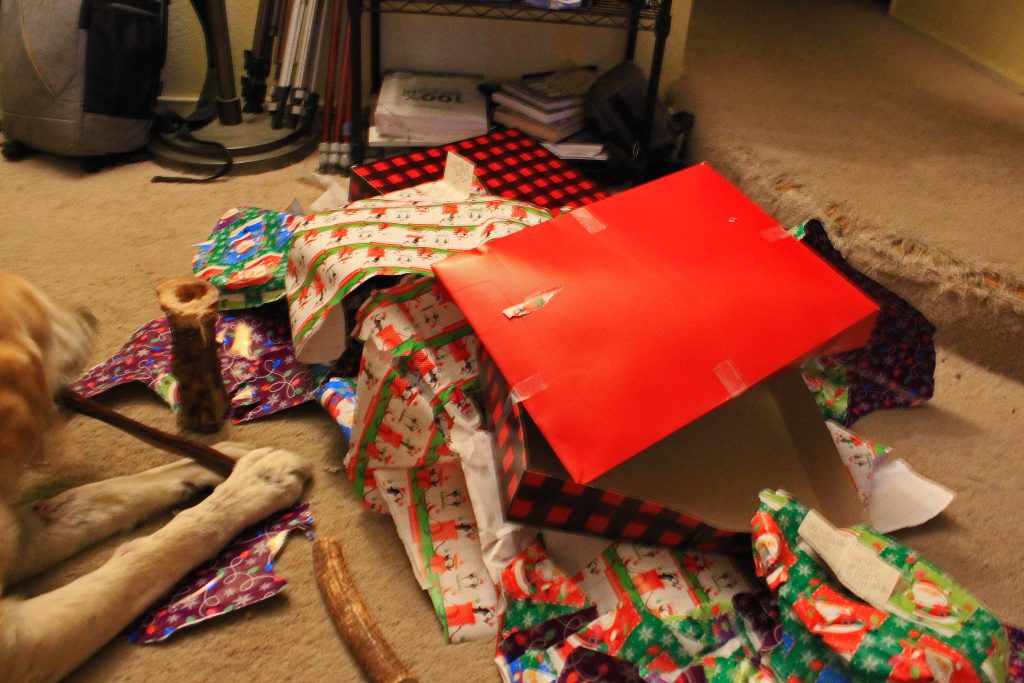 Now See Like I was Saying Jovi Found  1 Bone Gift and He Was happy Until He Found The Bully Sticks.   With Jovi's Assistance We Were Able to Rip Open all Presents.   Jovi also Received and Antler but he has Already Hidden it somewhere hahaha   
Merry Christmas to All!!