As the primary purpose of the trip to Scotland's isle of Lewis and Harris was to practice (and learn about) landscape photography not a whole lot of time was spent on my love of abandoned or ruined buildings but there were some.
The stone that marked a difficult path down to two abandoned houses close by the water.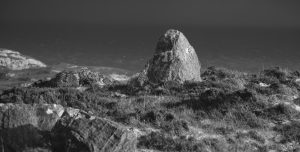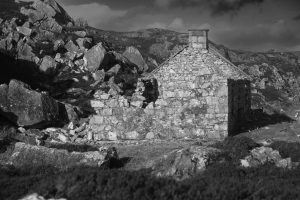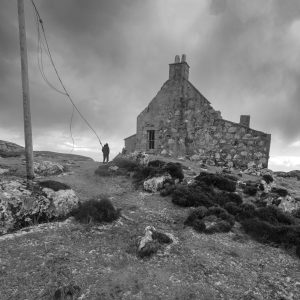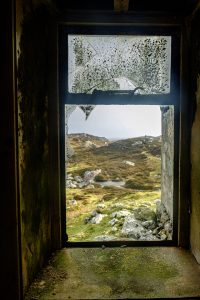 An old farm building on the Golden Road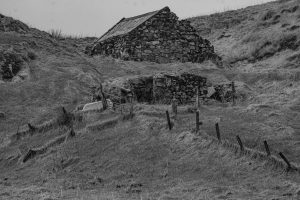 Tlhe owners of this stone croft house have decided to restore it so there was scaffolding on the other side, nice to see it was getting some attention.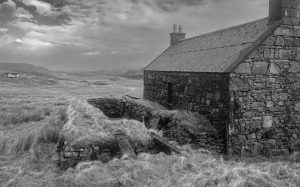 Many of the original properties were situated to get a view, probably for practical reasons but spectacular nonetheless.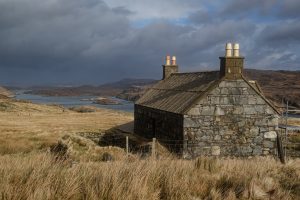 Juxtaposition of the old and the new