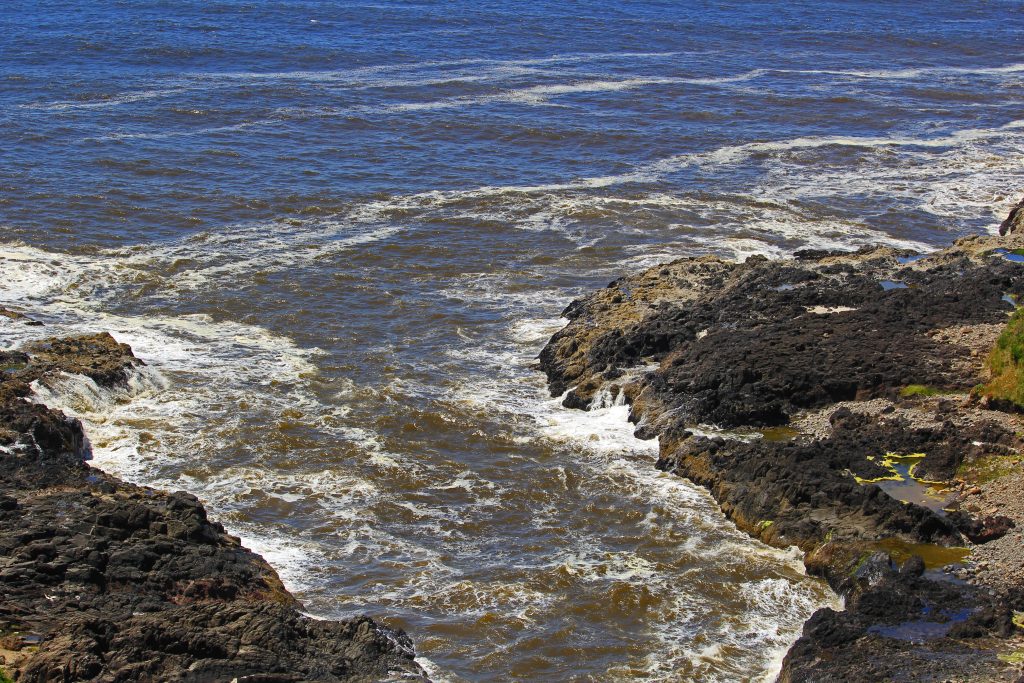 We Tried to Go Explore the Devils Churn the Other Day.  The Parking Lot is Very Small and it was a Very Busy Day, so we could Not Secure Parking.  So I Left the Car at the Entrance for a Short Time to Capture some Photos from Above.  Need to go Back Another Time to Go and Explore Further Down.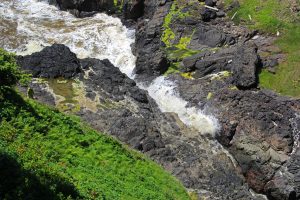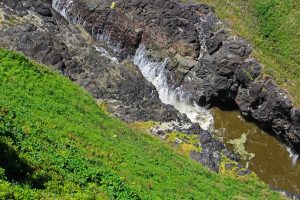 One of Oregon's most stunning natural wonders is Devil's Churn, which is located on Oregon's central coast, just south of Yachats and north of the Cape Perpetua Visitor Center.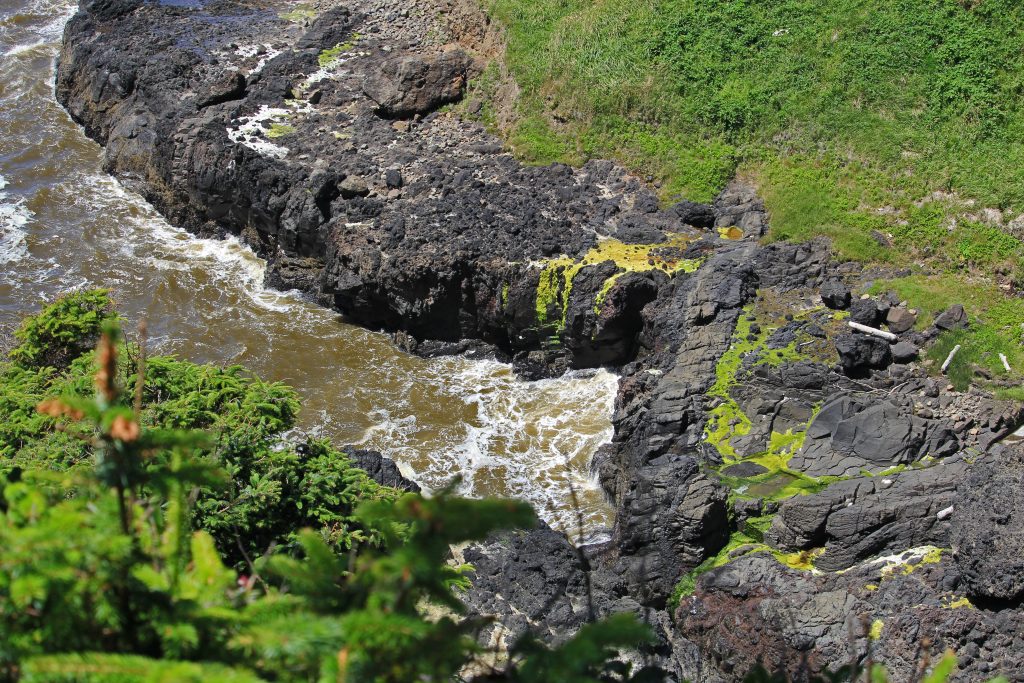 The Devil's Churn Day Use Area is managed by the U.S. Forest Service. Park in the small parking lot to access the trailhead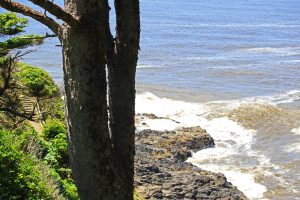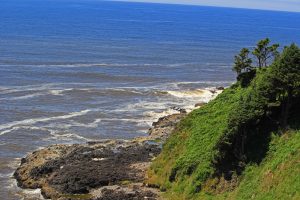 The Restless Waters Trail takes you right down the side of the cliff. The first portion of the trail is handicapped accessible.  You'll soon come to the first of two overlooks, where you'll get a peek at the broiling waters below. When you stand above Devil's Churn on Oregon's coast, you can't help but be mesmerized by its terrifying, majestic beauty.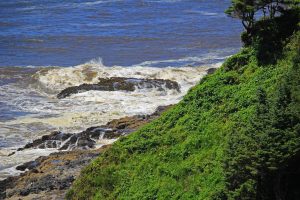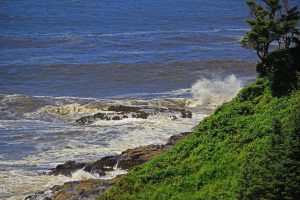 A few flights of stairs will take you right down to the water's edge.  Visitors are allowed to walk right down onto the volcanic rock that surrounds the churn, and can even cross over to the far side. Sitting this close to the powerful ocean waves crashing into the churn is an experience you'll never forget.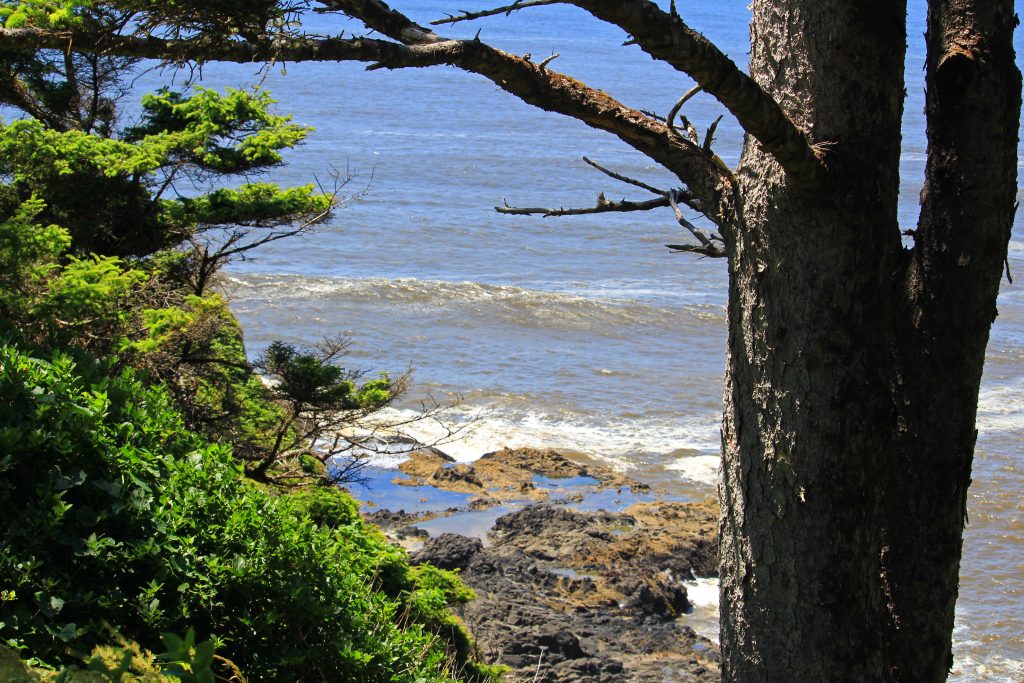 Some waves crash into the sides of the churn, spraying sea water and foam hundreds of feet in the air. During winter months when the ocean is more volatile, it can even bring huge tree trunks into the churn on its crests, and toss them about like Lincoln Logs.
While Devil's Churn is certainly awe-inspiring, it's important to remember that the ocean is incredibly powerful and unpredictable.