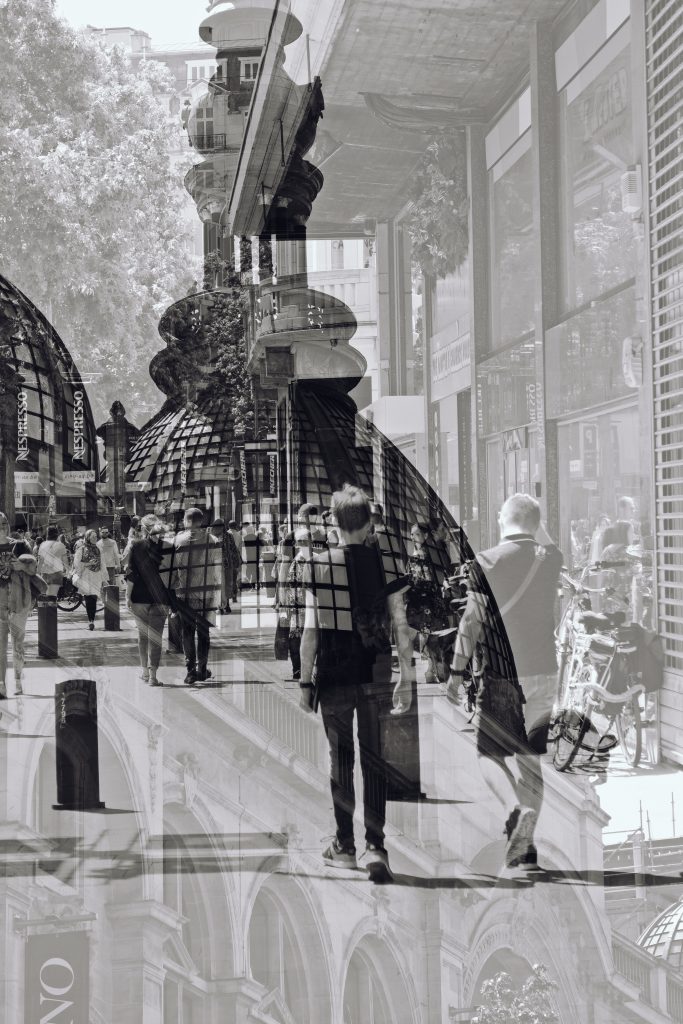 Another one from my litle project about double exposure.
Taken in the main shoppingstreet of Antwerp.
For the moment I am not taking that much photos , to much to do to litle time. And we are preparing for our holiday, our family visit in Thailand ,after 4years. There I am going to take a lot of pictures.