Getting near the end of this wonderful trip to Scotland…
Although my primary focus was landscape photography people of the world cannot be ignored!
It rained heavily in Edinburgh and then it didn't and then it did again.  Five minute weather that did not deter tourists who flock to Edinburgh even in winter.  Rain on Victoria Terrace.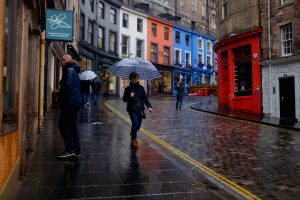 No idea how people find this man's bistro down a narrow 'close' but he seemed to be in fine shape.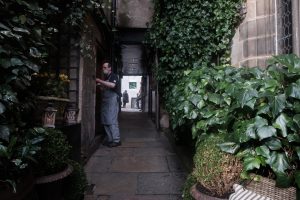 And of course the piper…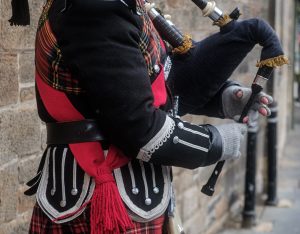 Always interesting the little stories that pop out of the images of clusters of folk…