After a bit o f a hiatus while life got in the way I am back to my normal photo way of life…
A few days ago, when thorougly bored, a friend and I made a visit to the Ottawa Art Gallery.  Along the way the window of the local smoke shop caught my eye.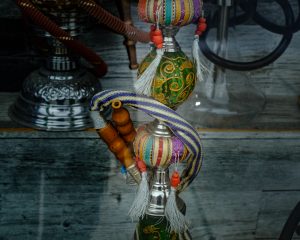 While I enjoyed the art on the walls, I found the environment of the gallery more interesting.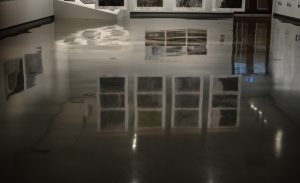 The gallery has a rooftop patio with a café-style setup that was not in use on this grey day.  The sculptural look of the tables and chairs intrigued me.