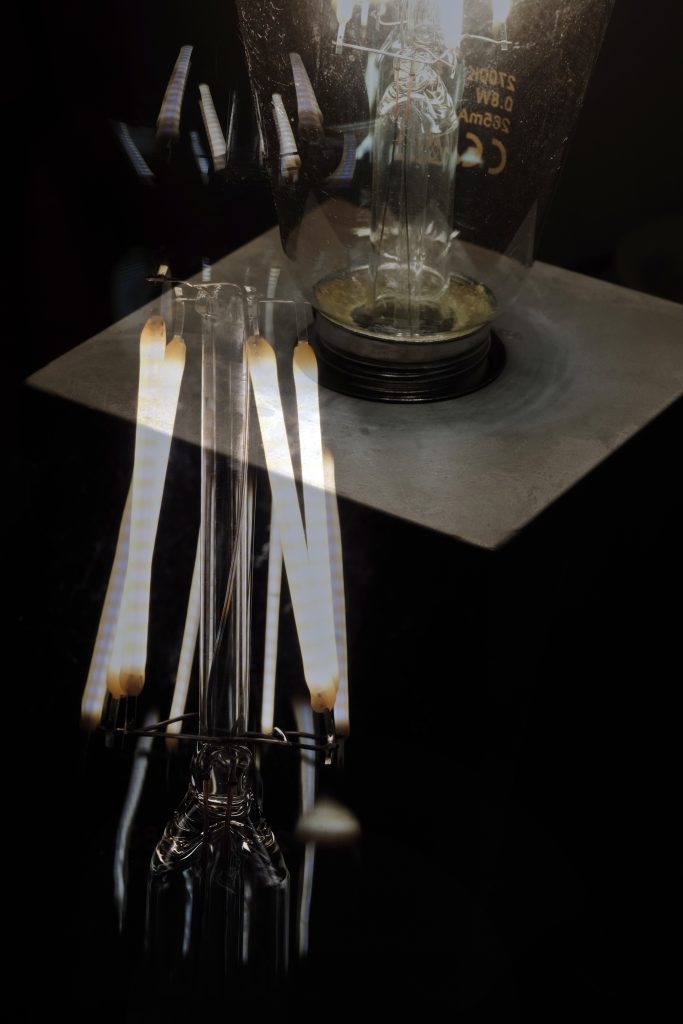 Going on with my litle project of double exposure.
 Today wanted to have some fun with a lightbulb. Just looking what I could do with it.
Also a good oppurtunity to give a new vintagelens a go.
The Fujica 55mm f3.5 macro lens. It is an 1/2 macro lens but with the original extension tube it becomes a 1/1.
The lens is small and I find it a pretty good performer. In fact no surprise there, most of Fujinon lenses new or old are very good.