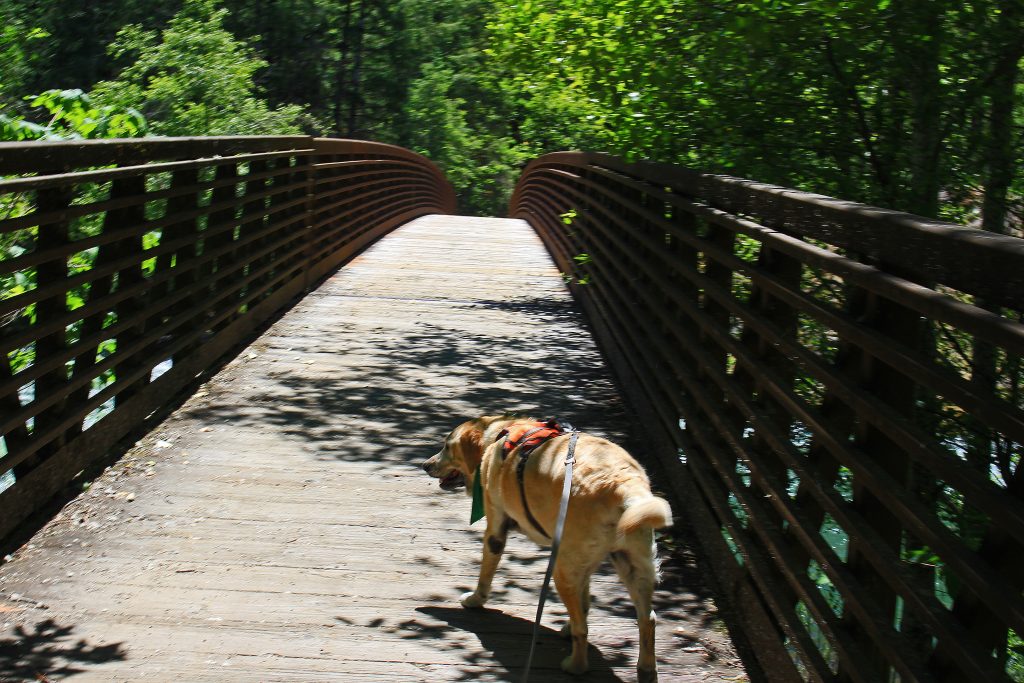 Oakridge Greenwaters Park is located alongside the picturesque Middle Fork of the Willamette River in Oakridge, Oregon. Its convenient location just off highway 58 makes it a great pit stop for anyone traveling through, but one can easily spend some time here.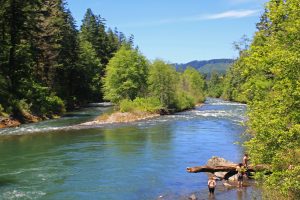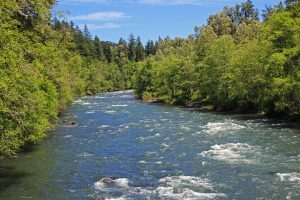 The Willamette River is the main focal point of Oakridge Greenwaters Park. The beautiful waters are great for swimming in during the summer, and fishermen will enjoy trying their luck here at the park. A footbridge leads across the river offering great views. You'll also find some short hiking trails on the opposite side of the river including the Greenwaters Trail.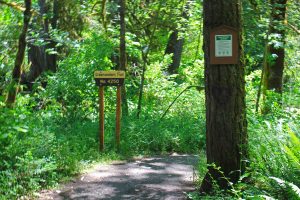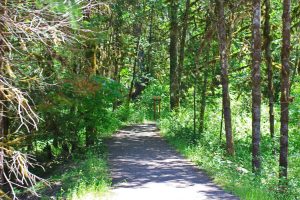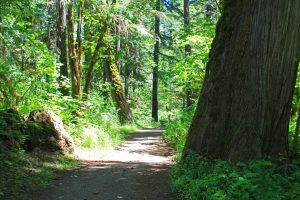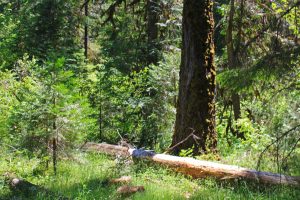 Jovi and Myself have been to this Small Park Before,  Its a Nice Park that has a River and Trails,  Both Items Jovi Loves,  He can Sniff and Explore plus take a Dip in the Cool  Willamette  River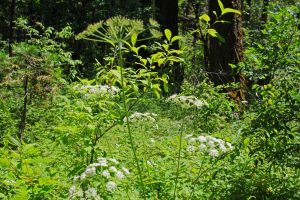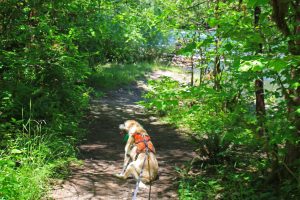 Jovi had to Take a Break to Wait on me because I was Taking some Closeup Photos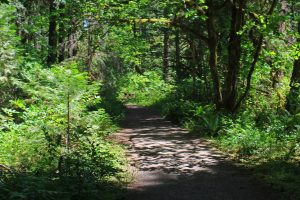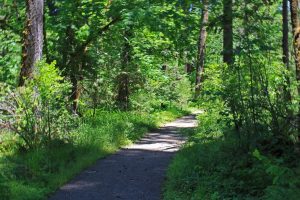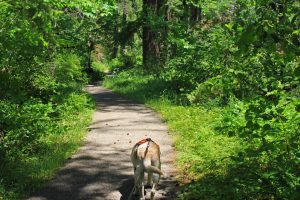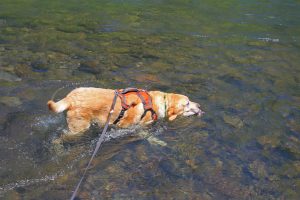 We Finally Made it to a Spot we could Get to the River so Jovi could take a Dip and Get some Cool Refreshing Water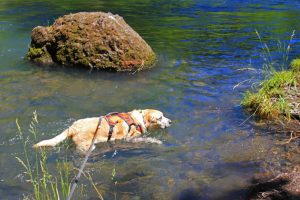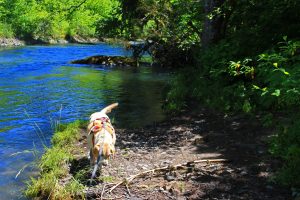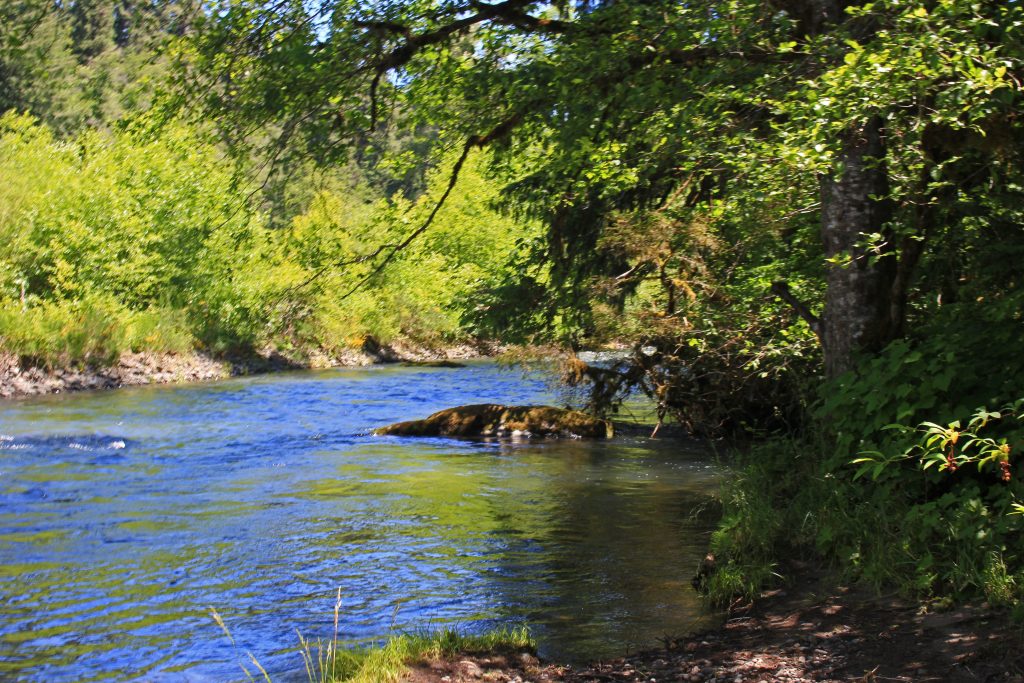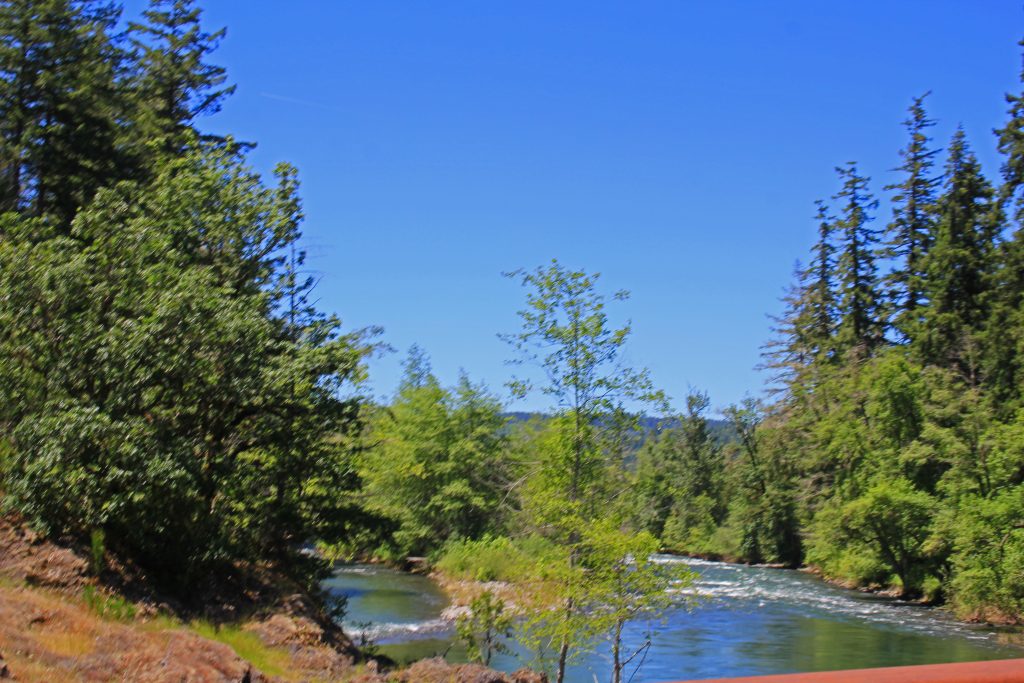 The park has picnic tables and grills scattered alongside the river making it a great place to lunch. You'll also find plenty of wide open space to toss a frisbee or kick a soccer ball.     Also home to  Banner Bank Amphitheater which, during summer months, is home to Concerts in the Park.