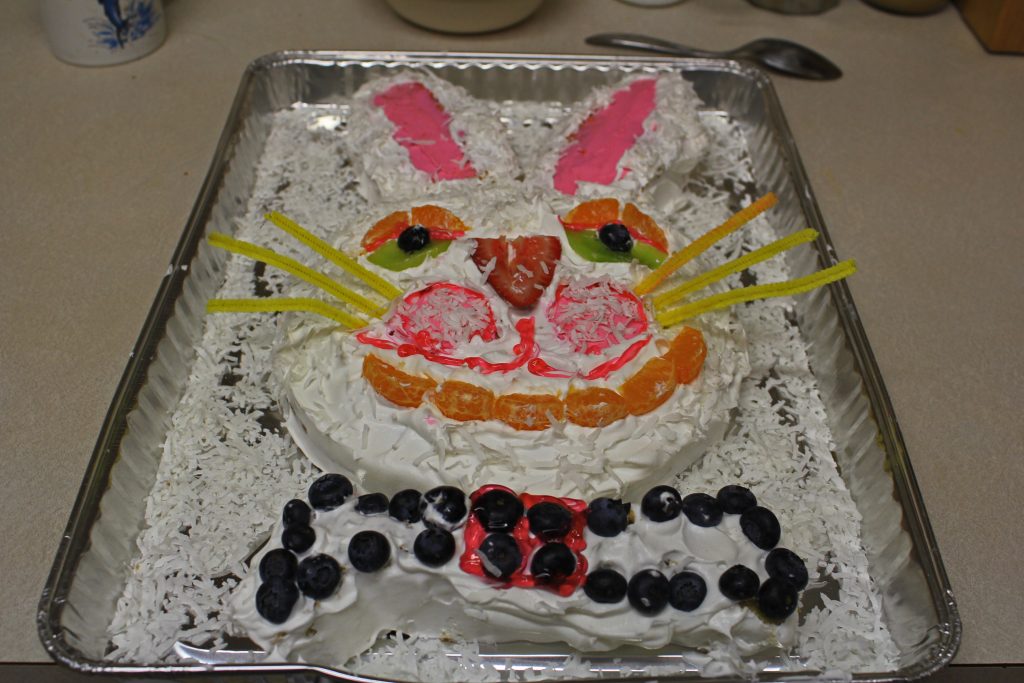 Every Easter Season .  My Mother Made a Bunny Cake for her Family.    Now my Sisters from Utah have Continued on with the  Bunny Cake Tradition,   The Main Bunny who Resides in Utah,     Requests that Everyone  to Participate and Make a Bunny Cake,  so we Have Bunnies made All Over the USA Plus it Has Been Told that Some Have Even Been Made Out of the Country.     Bunnies can be Made Like the Original or They Can Be Made with your Own Designs,  However  They are the Same Shape.
This Year  "THE OREGON BUNNY"  is Standard Cake,  With Cool Whip Frosting with Coconut,  Kiwi Eyes with Orange Eyelids with Blue Berry Eyeballs,  Strawberry Nose, Orange Mouth,  Blue Berry Bow Tie,  "All Fruit"  except for the coloring on the ears, cheeks, and lip.
Happy Bunny Easter!!