Unlike today, yesterday was gorgeous and spring like (we must not forget it is only the middle of February).  My morning walk took me up to Parliament Hill as the light was right to get the iconic shot but in it the shadow of the East Block on the Centre Block. The stars (so to speak) were aligned and the lighting and timing worked.
The sun was just rising and caught the facade of the buildings along Elgin Street…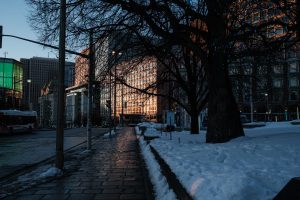 The iconic shot with the Centennial Flame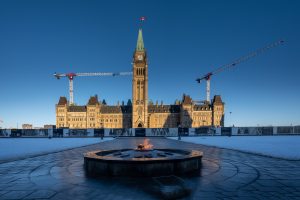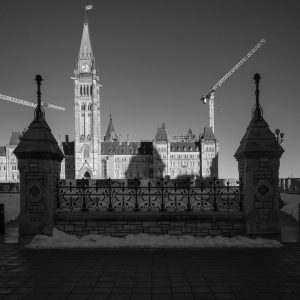 We have become so accustomed to the sight of these two cranes that they are now becoming icons in their own right!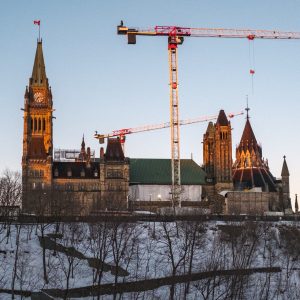 The  East Block: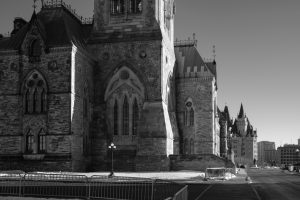 And finally the way out…