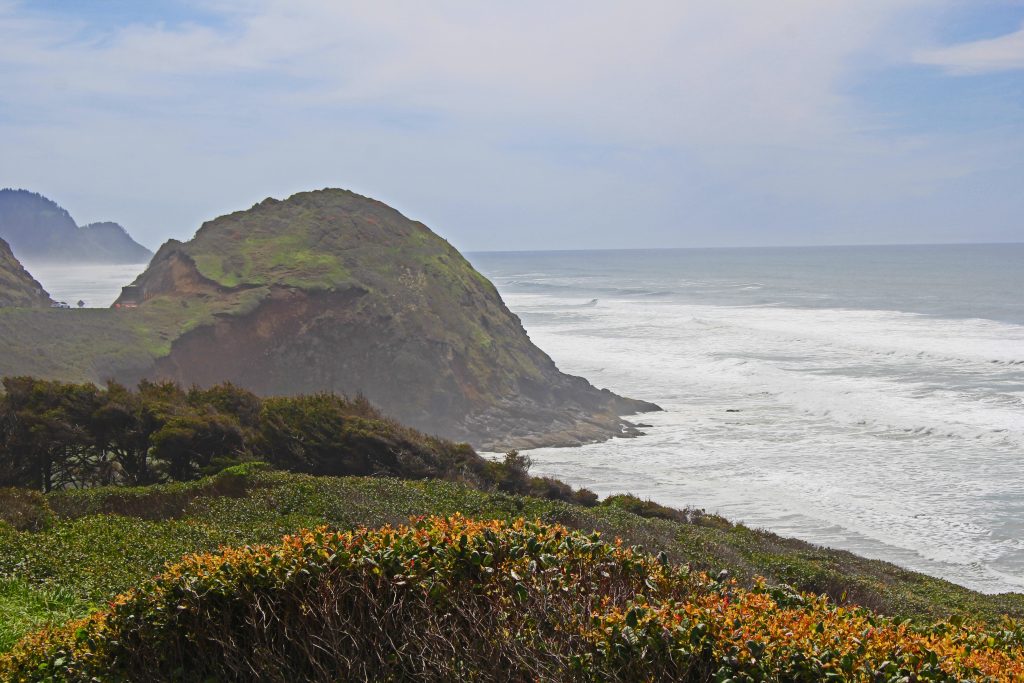 Strawberry Hill Wayside is a secluded part of Neptune State Scenic Viewpoint stretching for 0.6 miles from one seawall to another. A bluff-top wayside offers parking spaces, picnic tables, and a stunning panoramic view of the endless ocean with powerful waves crashing on the rocky shore.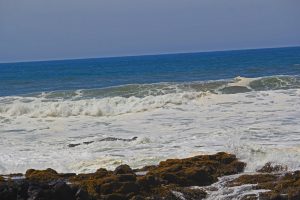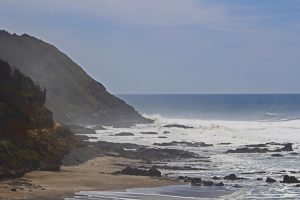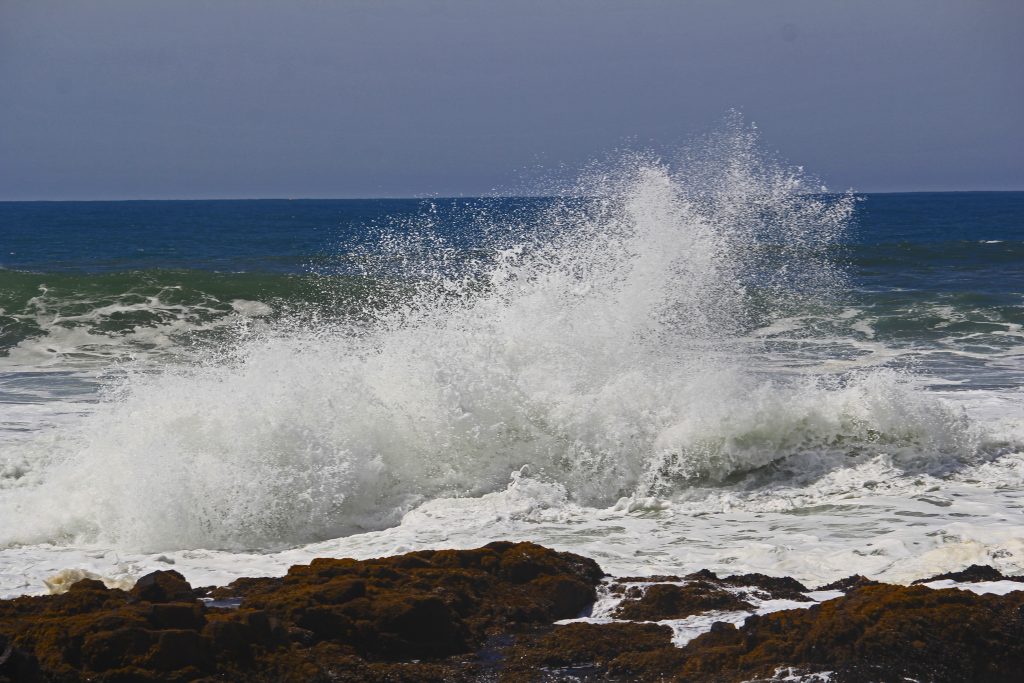 A walkway down from the parking area with some stairs leads to a rock terrace jutting into the ocean. From this point, you can go for beachcombing on the left to the northern cove-shaped small beach or on the right to a longer but narrower shoreline. This rugged beach features volcanic ledges, caves, cobbles, and sand.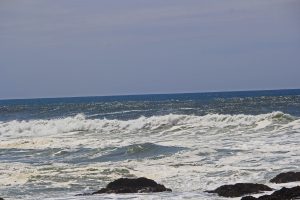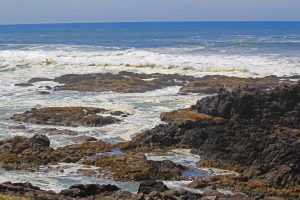 Strawberry Hill is one of the best Oregon spots to explore the coastal landscape with basalt ledges and caves. Here you can catch a whale spouting off in a distance and observe harbor seals on rocks. Also, this site is known for its gorgeous tide pools full of anemones, sea stars, and other sea creatures. Make sure to explore this beach at low tides, do not get caught down by the incoming tides.