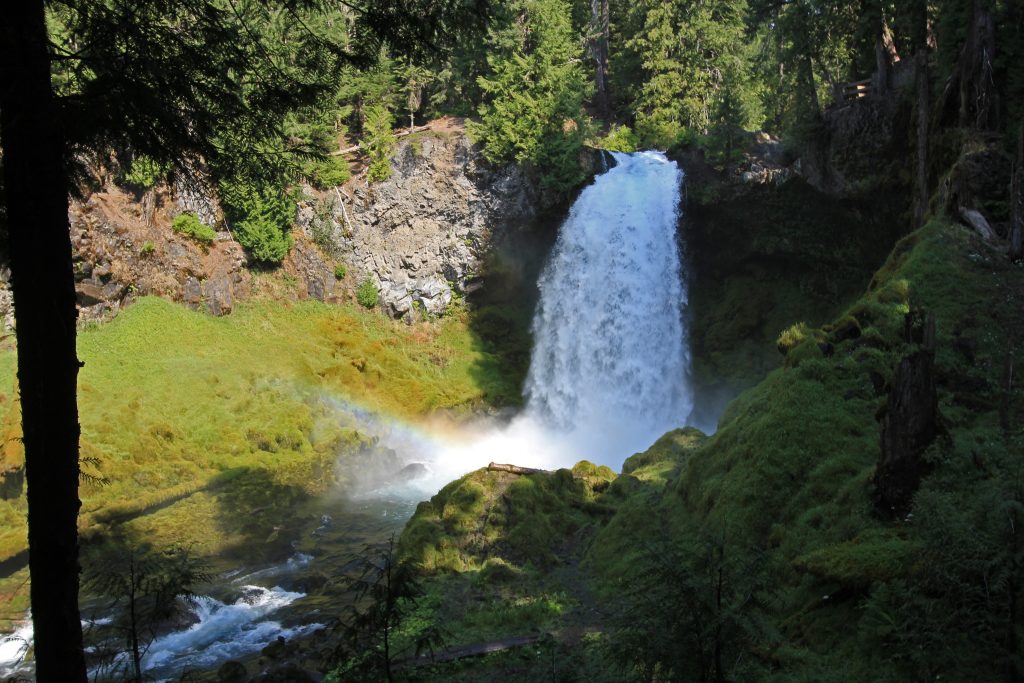 Sahalie Falls is a mass of foaming white water plunging 100 feet (30 m) over a natural lava dam. This famous falls can be spotted in Disney's movie "Homeward Bound".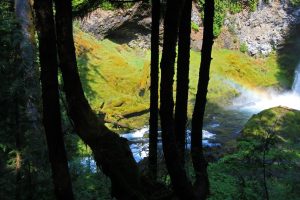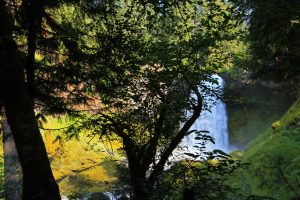 Koosh and Sahalie Falls are located along the McKenzie River in the Cascade Mountains.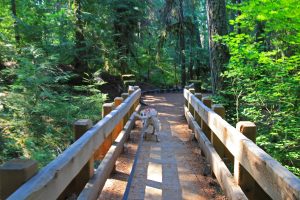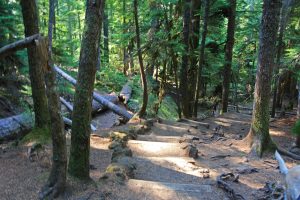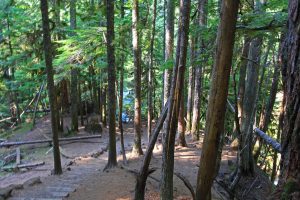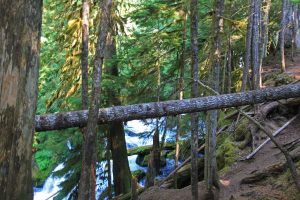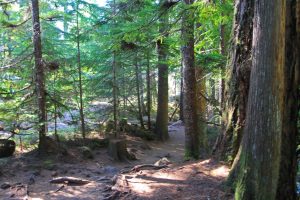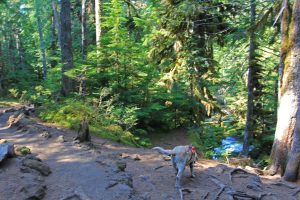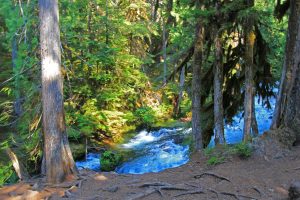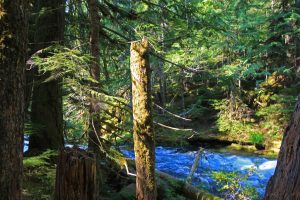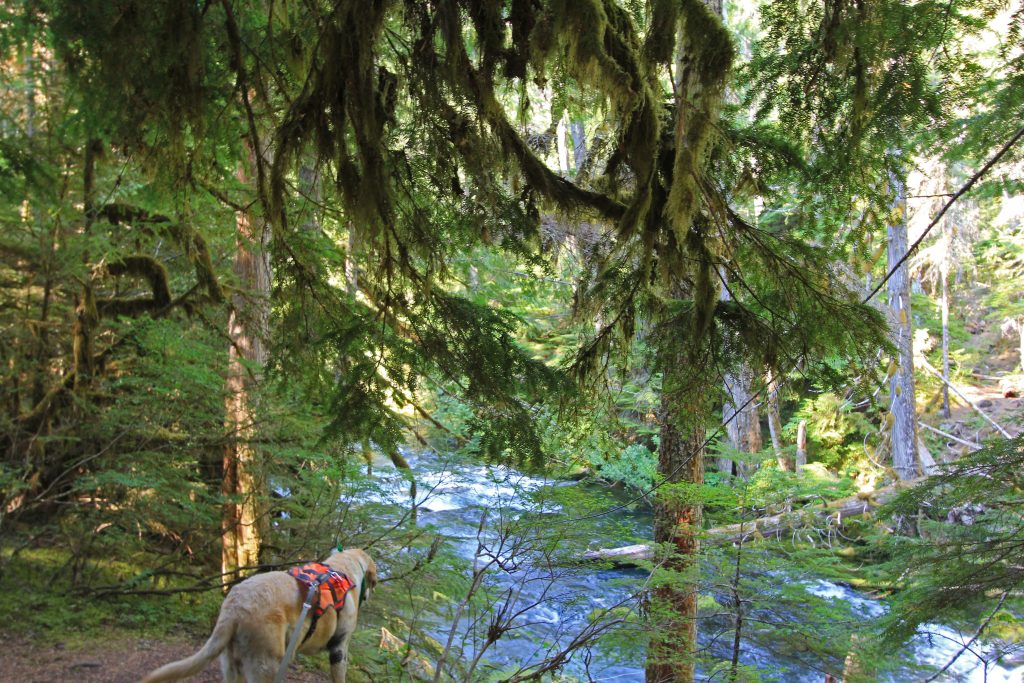 Jovi Was More Interested in the Water than the Hike, He So Wanted to Get into the Water,  Jovi Almost Pulled me off the Trail a Few Times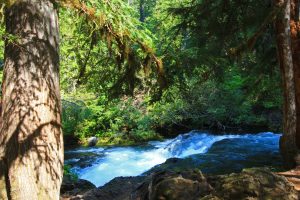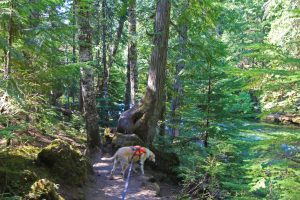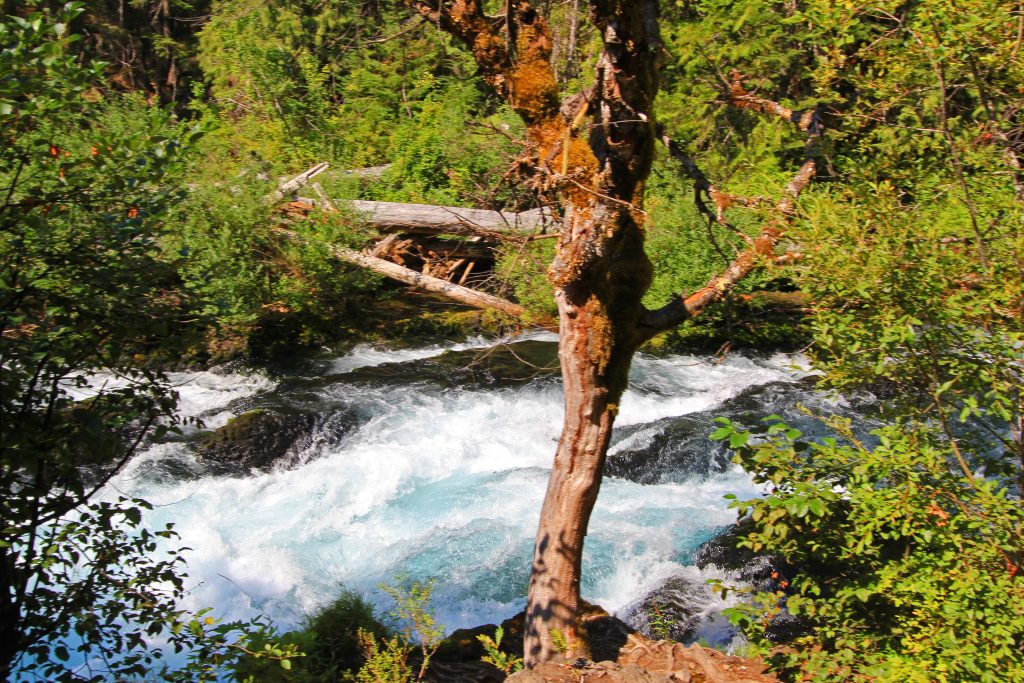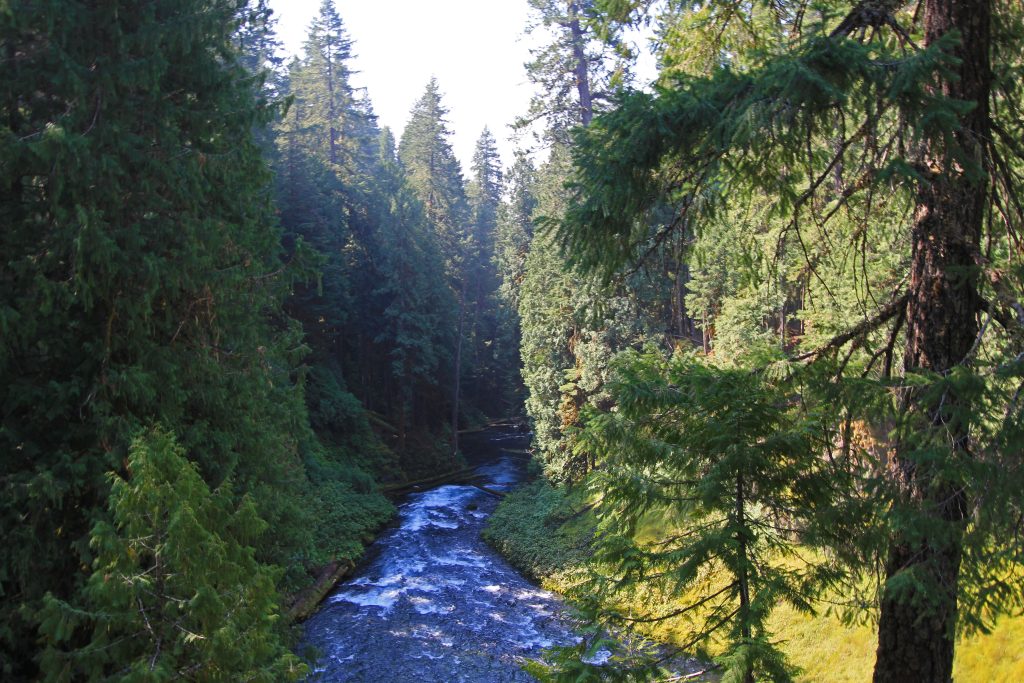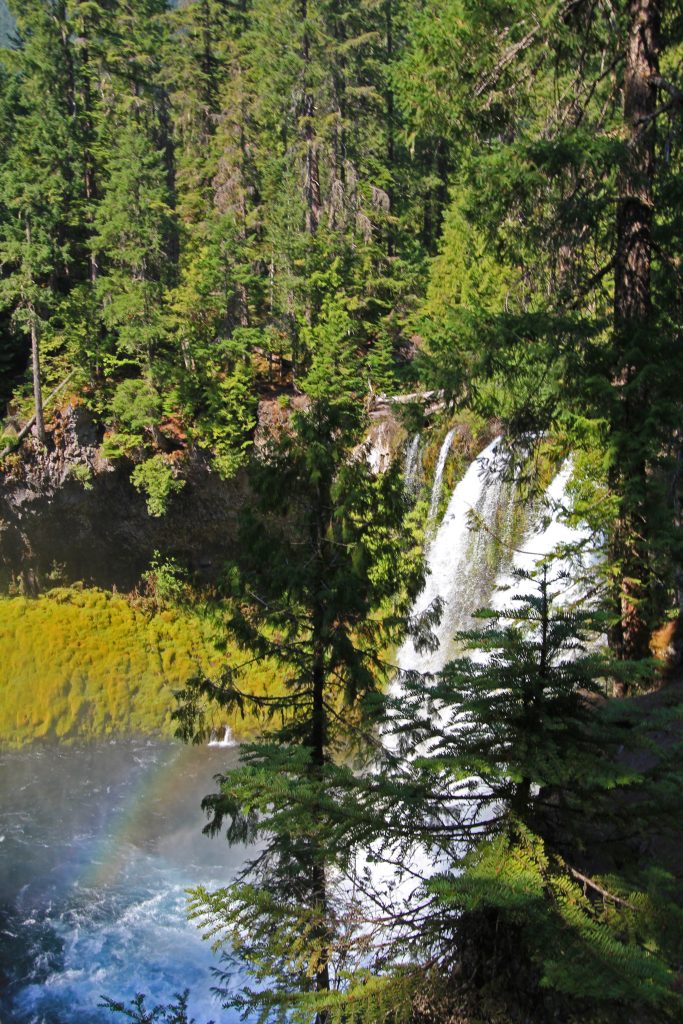 Koosah Falls drops approximately 70 feet (21 m) into a deep pool.   We Sat and Watched the Waterfall for Awhile,  Was a Beautiful Day and a Nice Hike Down.   We Had a Good Time,  Except for the Few Times Jovi Tried to Pull me off the Trail hahaha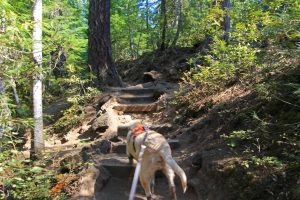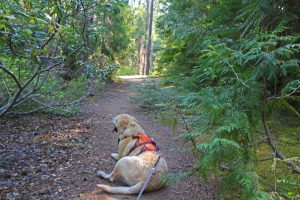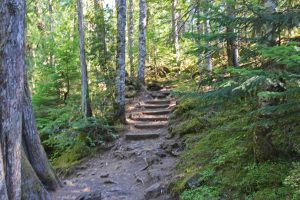 So Now it was Time to Head Back Up,  We Thought We Had Found a Short Cut to Eliminate the Stairs,  However After Sitting Down and Thinking About it,  We Went Back to the Stairs and Walked up Slowly 🙂   
All in All We Had a Great Day and Had Alot of Fun.