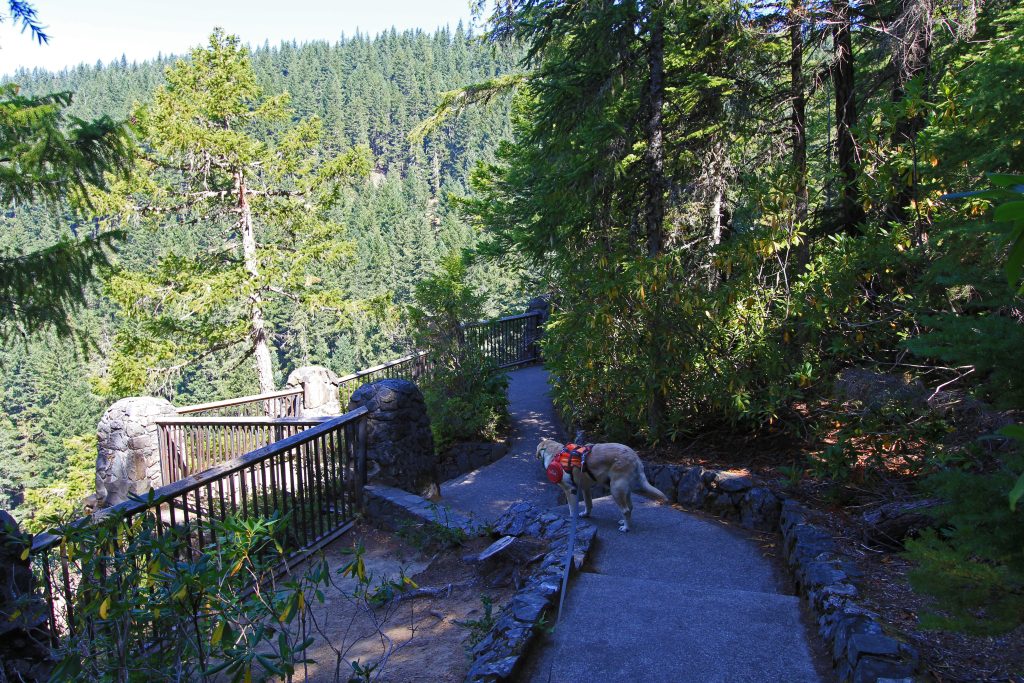 Salt Creek Falls Observation Site and Picnic Area is located near Oakridge – Westfir in the Cascade Mountains.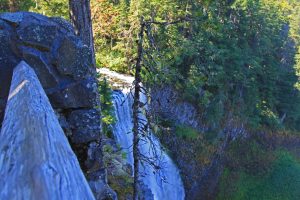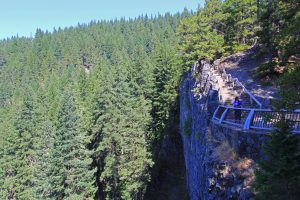 The primary observation platform at the top of the waterfall is only 50 yards (45.720 m) from the parking lot. The platform is wheelchair accessible with railings that accommodate wheelchair sight-lines.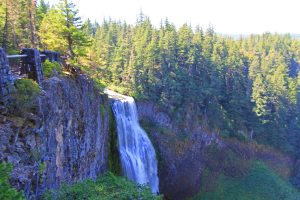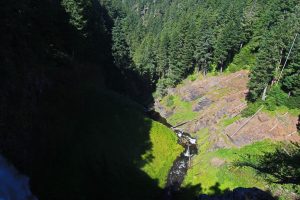 Salt Creek Falls is one of Oregon's most powerful falls, with an average yearly flow of 50,000 gallons per minute surging over the rocks.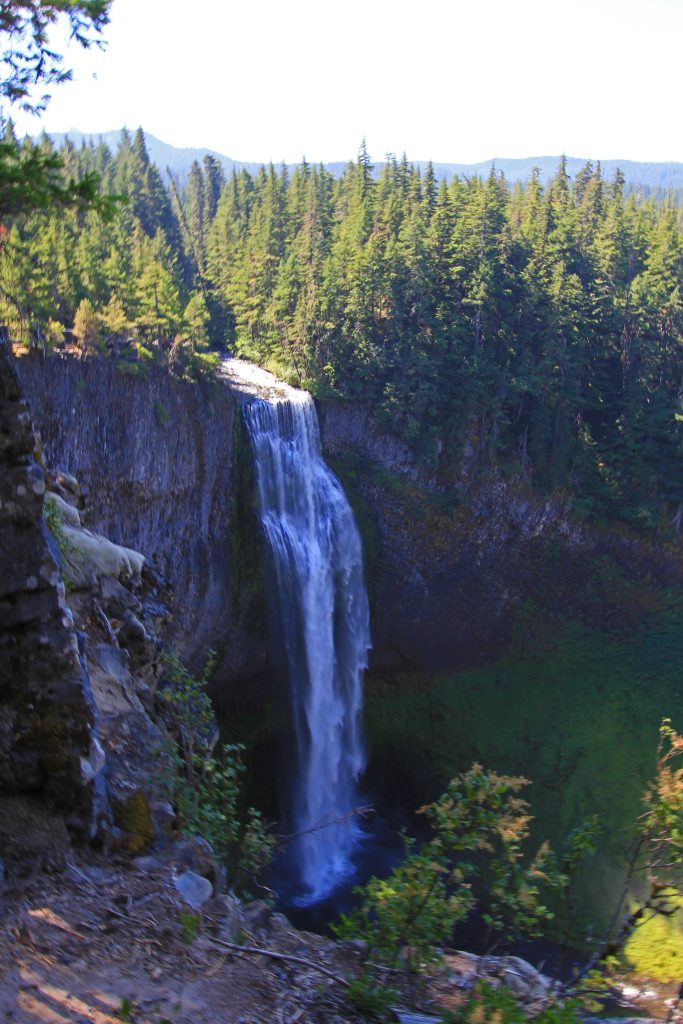 Salt Creek Falls is Oregon's second highest single drop waterfall, cascading 286 feet (87m). (Multnomah Falls is the highest.)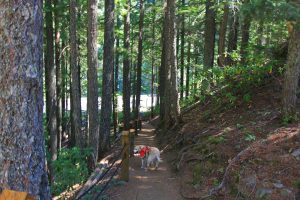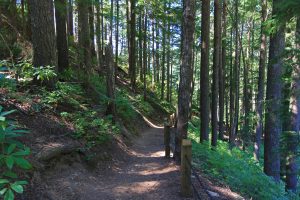 Jovi and Myself Started the Trek Down to the Bottom of the Waterfall  (As Close as the Bottom Platform is)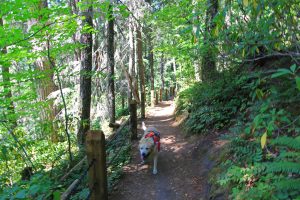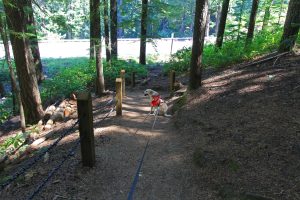 Jovi took a Break While Dad Stopped to Take Pictures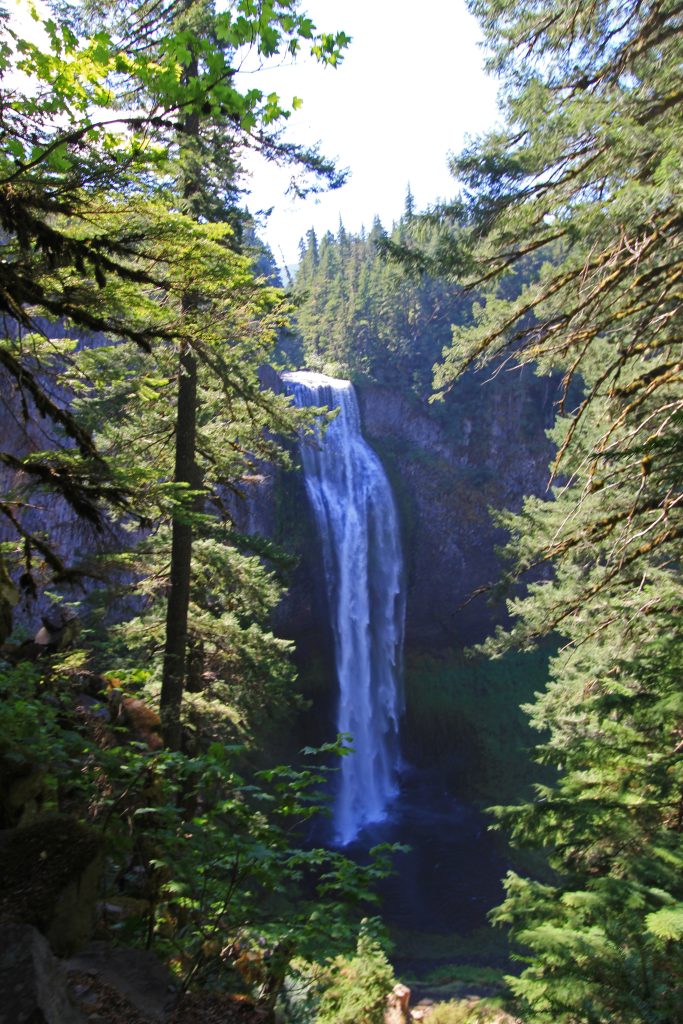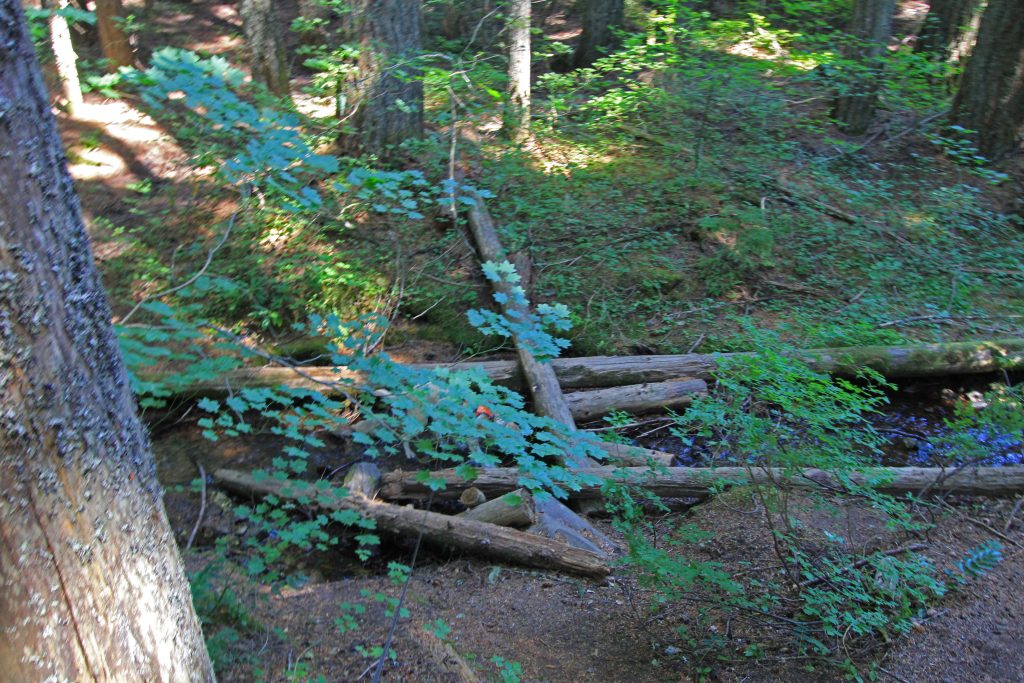 Jovi is Camouflaged as he Stops to take Soak in the Springs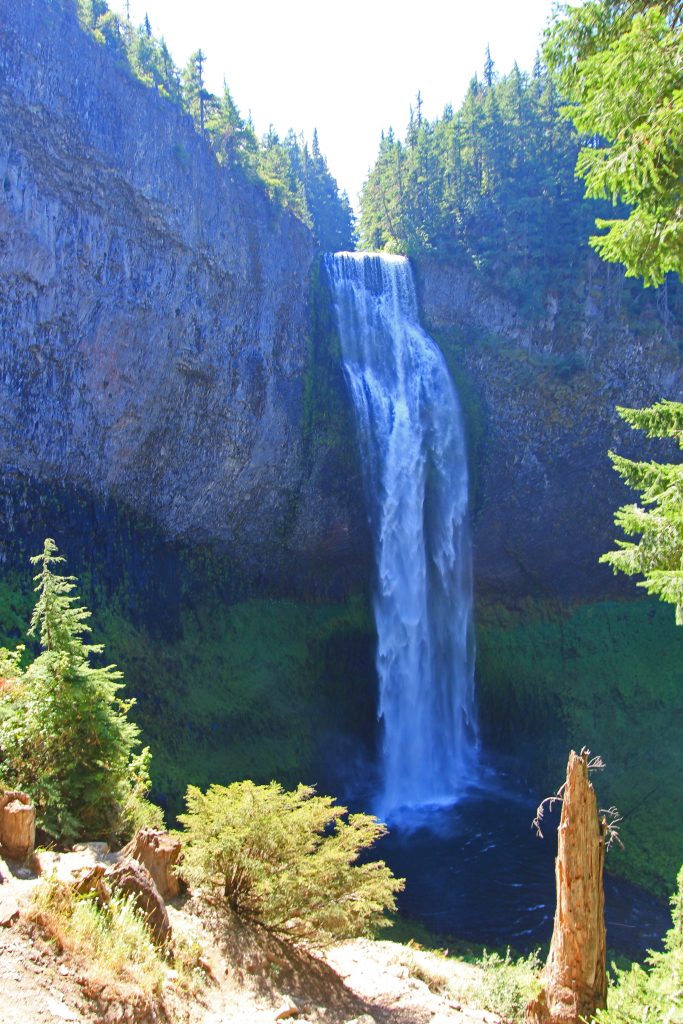 Made it As Far As We Could Go to the Bottom   (That was the Last Platform)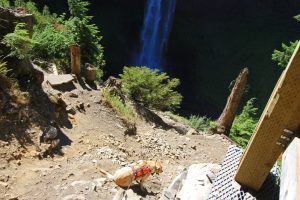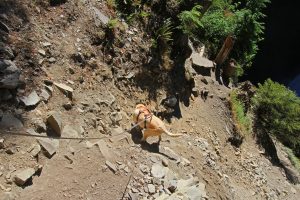 Of Course Jovi did not Want to Stop,  He Still Saw More Water,  and  Everyone Knows Labs Love Water.  So He Went Around the Barriers and Started to Go Down until the Leash Put a Stop to That   (Jovi the Lawbreaker 🙂  )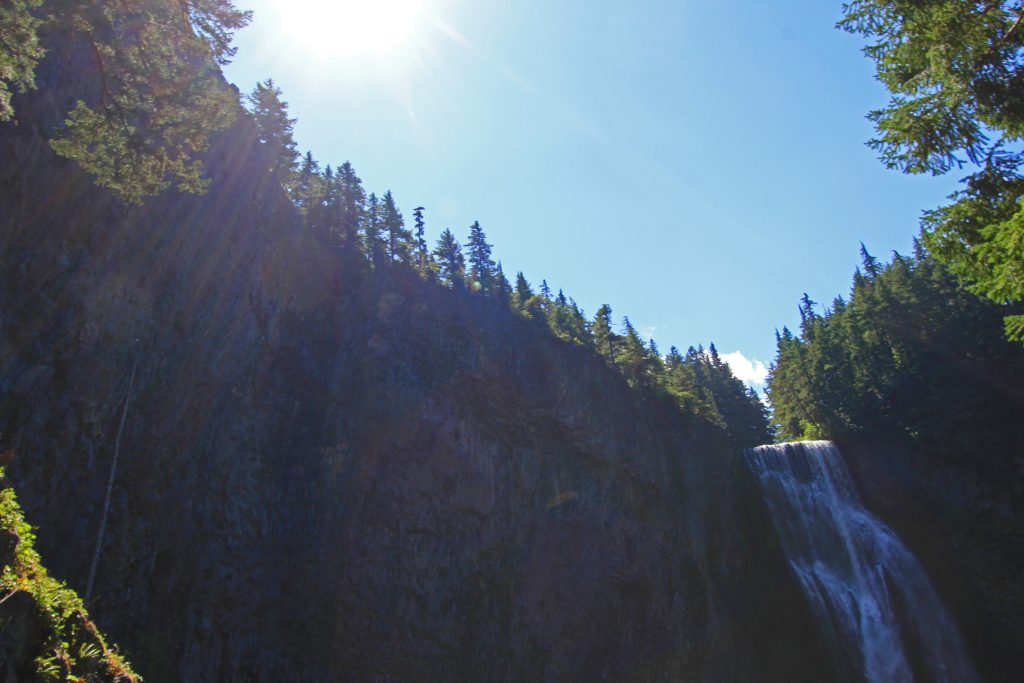 Looked Up and Knew it was a Long Way Back to the Top,  Time to Trek Back Up